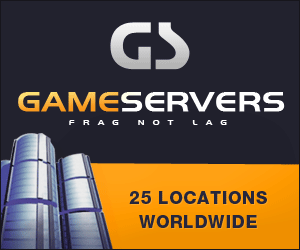 New York Times
December 5, 2006
News Analysis

By Michael R. Gordon
WASHINGTON, Dec. 4 — No military expert was more forthright in opposing the Iraq war than Anthony C. Zinni.
General Zinni, a retired marine who once served as the top American military officer in the Middle East, contended that the threat posed by Saddam Hussein's Iraq was vastly overstated and that invading Iraq would be a burdensome distraction from the struggle against Al Qaeda.
These days General Zinni is delivering another provocative message: that leaving Iraq quickly would strengthen Iranian influence throughout the Middle East, create a sanctuary for terrorist groups, encourage even more sectarian strife in Iraq and risk turmoil in an oil-rich region.
"This is not Vietnam or Somalia or those places where you can walk away," General Zinni said in a recent interview. (He served in both countries.) "If we just pull out, we will find ourselves back in short order."
Instead, he says, the United States should leave open the door for a temporary increase in American troops, an argument he included in a broader plan prepared for the World Security Institute, a research organization, and made public on Monday. "It may be necessary to surge them for a short term," he said.
General Zinni noted that his position was similar to that of Senator John McCain, Republican of Arizona, a staunch supporter of the decision to invade. "I do believe more troops are required on the ground," the general said. "I believe what Senator McCain says."
The Iraq debate roiling Washington cuts across partisan divides and has led to some odd bedfellows. For example, the troop reduction and pullback options suggested by Defense Secretary Donald H. Rumsfeld in a memo written just before he resigned reflect some convergence between him and Democratic lawmakers who have criticized the war.
But for all the twists and turns, there is an underlying logic to the policy alignments.
Even before the Iraq war, Mr. Rumsfeld opposed sending large numbers of troops to Iraq, arguing that a large and lengthy presence would put the United States in the position of doing things that the Iraqis should be doing for themselves. He outlined his view shortly before the war in a speech in New York called "Beyond Nation Building," and it was reflected in his criticism of Gen. Eric Shinseki, the Army chief of staff at the time, who cautioned that hundreds of thousands of troops would be needed in postwar Iraq.
In offering new options for shrinking the American military footprint in Iraq, Mr. Rumsfeld, in his memo to the White House, was also giving expression to old policy predilections. His option to begin modest troop reductions to put pressure on the Iraqi government is very similar to the amendment sponsored by Senator Carl Levin, the Michigan Democrat and incoming chairman of the Senate Armed Services Committee, though with one notable difference: the secretary has resisted the idea of a firm timeline.
So close is the parallel between some of Mr. Rumsfeld's favored options and the Democratic agenda that Senator John Kerry, the Massachusetts Democrat and former presidential candidate, has all but claimed credit for them. "Look, everything in the Rumsfeld memo is a summary of things that I and others laid out three years ago," Senator Kerry said Sunday on CNN. "This is rather extraordinary."
As for General Zinni, he forcefully opposed the invasion of Iraq, in part because he thought it would undermine stability in the Middle East and because he was worried that holding a post-Hussein Iraq together would be a monumental enterprise. But now that the United States is in Iraq, he opposes a quick withdrawal for the same reasons.
The barrel-chested officer has a well-earned reputation for blunt talk and a tortured relationship with the Bush administration after a rocky stint in which he served as a special envoy to the Middle East. In his new paper on "The Future for Iraq," he argues that there is no easy fix. "We have missed too many opportunities," he writes, "and have created too much irreparable damage via the mistakes that were made, for that to be possible."
Having acknowledged that, he suggests economic, political, security and administrative steps to try to turn the situation around. His program calls for a new bipartisan steering group to ensure that American policies toward Iraq are efficiently carried out, job-creation programs for Iraqis, integration of Iraq's militias into government-supervised national guard units and encouragement for the Iraqi Army to promote civil affairs.
On American troop levels, General Zinni wrote that the United States has had too few forces to carry out effectively what the administration has called a "clear, hold and build" strategy, which, he explains, "requires holding and staying in an area long enough for the building process to be effective." While the American military is stretched thin, he writes, it could "with difficulty, support a short-term increase in force if the increase would provide the security momentum to jump-start other programs."
As difficult as it is to stabilize Iraq, General Zinni insists that the alternatives are worse.
Swiftly redeploying forces from Baghdad to safer areas in Iraq or Kuwait, for example, would leave the United States unable to influence events in the capital and the volatile heartland, he said.
Extracting American forces altogether, he said, is unrealistic in the short term. Iraq under the sway of extremists, he asserted, could encourage instability in the Persian Gulf. The stakes are so high, he said, that if the fighting in Iraq expands into a major civil war the United States may need to consider intervening to try to quell the fighting instead of leaving.
"We made a mess in the worst possible place we could have made a mess," he said in the interview. "We took an Iran that was contained, and now its influence is stretched through Iraq, Syria, Lebanon and into Palestinian territories.
"You can't be in the region for security reasons and not deal with the biggest security problem that you created in effect. I don't see how you walk away from this one."