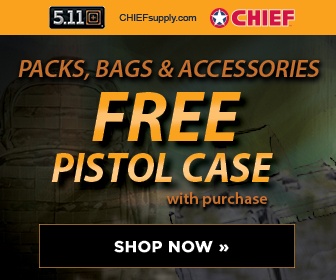 TORONTO (AP) -Daisuke Matsuzaka's lack of control in a key situation cost him against the Toronto Blue Jays.
Dice-K struck out 10 over six innings but forced in the go-ahead run with a bases-loaded walk to Gregg Zaun in the fourth, and Toronto beat the Boston Red Sox 2-1 Tuesday night despite getting just three hits.
"He didn't command like he can," Red Sox manager Terry Francona said.
Matsuzaka (1-2) retired his first eight batters and Wily Mo Pena's third-inning homer gave him a lead, but Lyle Overbay's single tied the score in Toronto's two-run fourth.
"When you have a chance to get him, you have to get him," Overbay said.
Jason Frasor, taking over as closer while B.J. Ryan is sidelined by a sprained elbow, got four outs for his first save since Sept. 20, 2005, against Seattle. He retired David Ortiz on a groundout to end the eighth with a runner on, then pitched a 1-2-3 ninth. Manny Ramirez lined out, and Kevin Youkilis and Mike Lowell grounded out.
"As the game progressed, we lost our patience a little bit," Francona said.
Matsuzaka allowed just three hits and three walks in six innings as his ERA rose from 2.57 to 2.70. He struck out 10 for the second time in three starts - the previous pitcher to reach double-digit strikeouts twice in his first three major league starts was the Los Angeles Dodgers' Fernando Valenzuela in 1981.
"Even if I pitch well and the team does not win, I'm definitely not happy with that result," Matsuzaka said through a translator. "We had come in here having won a few games in a row, and I'm very disappointed we couldn't keep that streak going. The weight of that loss as a team weighs upon me more heavily than my loss as a pitcher."
Gustavo Chacin (2-0) allowed one run and six hits in 6 2-3 innings, and Casey Janssen got three outs before Frasor came in. Chacin improved to 6-0 in seven starts against Boston.
"He's been tough on us in the past," Francona said. "We're going to have to find a way to figure him out, because we're going to be facing him a bunch."
Matsuzaka's Toronto debut, combined with a $2 Canadian ticket promotion, helped draw a crowd of 42,162, Toronto's biggest since opening day.
"I definitely heard and noticed the cheers from the Japanese fans prior to the game," Matsuzaka said. "I, of course, appreciated them."
Pena, starting in right as J.D. Drew got a night off from the starting lineup, was 0-for-7 this season before his homer, which bounced off the center-field restaurant.
"If he recognizes pitches and swings at strikes, he's going to do some damage," Francona said.
Vernon Wells started Toronto's fourth-inning rally with a one-out single, Thomas walked on four pitches and Overbay singled under the glove of shortstop Julio Lugo.
"We didn't do much, but we did enough," Wells said. "Guys went up there with a good approach. A lot of us were swinging at high fastballs, and guys went up there that inning and were trying to lay off that stuff. If you're able to do that, it gives you a better chance to hit."
Aaron Hill fell behind on an 0-2 count, then worked out a nine-pitch walk, and Zaun walked on five pitches. Matsuzaka threw two balls to Jason Smith, got a swinging strike, then retired Smith on a flyout to the warning track in center.
Matsuzaka struck out four in a row at one stretch, getting Alex Rios, Adam Lind and Wells in the fifth, then Thomas leading off the sixth.
"He's only going to get better," Thomas said. "He can pitch, he knows what he's doing out there. He knows how to get guys chasing, too. That's the sign of a great pitcher."
Drew pinch hit and walked leading off the eighth, but was doubled up when he broke for second on Lugo's liner to third. Coco Crisp followed with a single before Frasor relieved. Hideki Okajima relieved Matsuzaka in the seventh and struck out the side in his only inning.