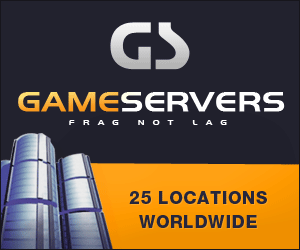 Newsweek
February 19, 2007
By Michael Hirsh and Maziar Bahari
Jalal Sharafi was carrying a videogame, a gift for his daughter, when he found himself surrounded. On that chilly Sunday morning, the second secretary at the Iranian Embassy in Baghdad had driven himself to the commercial district of Arasat Hindi to checkout the site for a new Iranian bank. He had ducked into a nearby electronics store with his bodyguards, and as they emerged four armored cars roared up and disgorged at least 20 gunmen wearing bulletproof vests and Iraqi National Guard uniforms. They flashed official IDs, and manhandled Sharafi into one car. Iraqi police gave chase, guns blazing. They shot up one of the other vehicles, capturing four assailants who by late last week had yet to be publicly identified. Sharafi and the others disappeared.
At the embassy, the diplomat's colleagues were furious. "This was a group directly under American supervision," said one distraught Iranian official, who was not authorized to speak on the record. Abdul Karim Inizi, a former Iraqi Security minister close to the Iranians, pointed the finger at an Iraqi black-ops unit based out at the Baghdad airport, who answer to American Special Forces officers. "It's plausible," says a senior Coalition adviser who is also not authorized to speak on the record. The unit does exist—and does specialize in snatch operations.
The Iranians have reason to feel paranoid. In recent weeks senior American officers have condemned Tehran for providing training and deadly explosives to insurgents. In a predawn raid on Dec. 21, U.S. troops barged into the compound of the most powerful political party in the country, the Supreme Council for the Islamic Revolution in Iraq, and grabbed two men they claimed were officers in Iran's Revolutionary Guards. Three weeks later U.S. troops stormed an Iranian diplomatic office in Irbil, arresting five more Iranians. The Americans have hinted that as part of an escalating tit-for-tat, Iranians may have had a hand in a spectacular raid in Karbala on Jan. 20, in which four American soldiers were kidnapped and later found shot, execution style, in the head. U.S. forces promised to defend themselves.
Some view the spiraling attacks as a strand in a worrisome pattern. At least one former White House official contends that some Bush advisers secretly want an excuse to attack Iran. "They intend to be as provocative as possible and make the Iranians do something [America] would be forced to retaliate for," says Hillary Mann, the administration's former National Security Council director for Iran and Persian Gulf Affairs. U.S. officials insist they have no intention of provoking or otherwise starting a war with Iran, and they were also quick to deny any link to Sharafi's kidnapping. But the fact remains that the longstanding war of words between Washington and Tehran is edging toward something more dangerous. A second Navy carrier group is steaming toward the Persian Gulf, and NEWSWEEK has learned that a third carrier will likely follow. Iran shot off a few missiles in those same tense waters last week, in a highly publicized test. With Americans and Iranians jousting on the chaotic battleground of Iraq, the chances of a small incident's spiraling into a crisis are higher than they've been in years.
Sometimes it seems as if a state of conflict is natural to the U.S.-Iranian relationship—troubled since the CIA-backed coup that restored the shah to power in 1953, tortured since Ayatollah Khomeini's triumph in 1979. With the election of George W. Bush on the one hand, and Iranian President Mahmoud Ahmadinejad on the other, the two countries are now led by men who deeply mistrust the intentions and indeed doubt the sanity of the other. Tehran insists that U.S. policy is aimed at toppling the regime and subjugating Iran. The White House charges that Iran is violently sabotaging U.S. efforts to stabilize the Middle East while not so secretly developing nuclear weapons. As the raids and skirmishes in Iraq underscore, a hidden war is already unfolding.
Yet a NEWSWEEK investigation has also found periods of marked cooperation and even tentative steps toward possible reconciliation in recent years—far more than is commonly realized. After September 11 in particular, relations grew warmer than at any time since the fall of the shah. America wanted Iran's help in Afghanistan, and Iran gave it, partly out of fear of an angry superpower and partly in order to be rid of its troublesome Taliban neighbors. In time, hard-liners on both sides were able to undo the efforts of diplomats to build on that foundation. The damage only worsened as those hawks became intoxicated with their own success. The secret history of the Bush administration's dealings with Iran is one of arrogance, mistrust and failure. But it is also a history that offers some hope.
For Iran's reformists, 9/11 was a blessing in disguise. Previous attempts to reach out to America had been stymied by conservative mullahs. But the fear that an enraged superpower would blindly lash out focused minds in Tehran. Mohammad Hossein Adeli was one of only two deputies on duty at the Foreign Ministry when the attacks took place, late on a sweltering summer afternoon. He immediately began contacting top officials, insisting that Iran respond quickly. "We wanted to truly condemn the attacks but we also wished to offer an olive branch to the United States, showing we were interested in peace," says Adeli. To his relief, Iran's top official, Ayatollah Ali Khameini, quickly agreed. "The Supreme Leader was deeply suspicious of the American government," says a Khameini aide whose position does not allow him to be named. "But [he] was repulsed by these terrorist acts and was truly sad about the loss of the civilian lives in America." For two weeks worshipers at Friday prayers even stopped chanting "Death to America."
The fear dissipated after Sept. 20, when the FBI announced that Al Qaeda was behind the attacks. But there was new reason for cooperation: for years Tehran had been backing the Afghan guerrillas fighting the Taliban, Osama bin Laden's hosts. Suddenly, having U.S. troops next door in Afghanistan didn't seem like a bad idea. American and Iranian officials met repeatedly in Geneva in the days before the Oct. 7 U.S. invasion. The Iranians were more than supportive. "In fact, they were impatient," says a U.S. official involved in the talks, who asked not to be named speaking about topics that remain sensitive. "They'd ask, 'When's the military action going to start? Let's get going!' "
Opinions differ wildly over how much help the Iranians actually were on the ground. But what is beyond doubt is how critical they were to stabilizing the country after the fall of Kabul. In late November 2001, the leaders of Afghanistan's triumphant anti-Taliban factions flew to Bonn, Germany, to map out an interim Afghan government with the help of representatives from 18 Coalition countries. It was rainy and unseasonably cold, and the penitential month of Ramadan was in full sway, but a carnival mood prevailed. The setting was a splendid hotel on the Rhine, and after sunset the German hosts laid on generous buffet meals under a big sign promising that everything was pork-free.
The Iranian team's leader, Javad Zarif, was a good-humored University of Denver alumnus with a deep, measured voice, who would later become U.N. ambassador. Jim Dobbins, Bush's first envoy to the Afghans, recalls sharing coffee with Zarif in one of the sitting rooms, poring over a draft of the agreement laying out the new Afghan government. "Zarif asked me, 'Have you looked at it?' I said, 'Yes, I read it over once'," Dobbins recalls. "Then he said, with a certain twinkle in his eye: 'I don't think there's anything in it that mentions democracy. Don't you think there could be some commitment to democratization?' This was before the Bush administration had discovered democracy as a panacea for the Middle East. I said that's a good idea."
Toward the end of the Bonn talks, Dobbins says, "we reached a pivotal moment." The various parties had decided that the suave, American-backed Hamid Karzai would lead the new Afghan government. But he was a Pashtun tribal leader from the south, and rivals from the north had actually won the capital. In the brutal world of Afghan power politics, that was a recipe for conflict. At 2 a.m. on the night before the deal was meant to be signed, the Northern Alliance delegate Yunus Qanooni was stubbornly demanding 18 out of 24 new ministries. Frantic negotiators gathered in the suite of United Nations envoy Lakhdar Brahimi. A sleepy Zarif translated for Qanooni. Finally, at close to 4 a.m., he leaned over to whisper in the Afghan's ear: " 'This is the best deal you're going to get'." Qanooni said, " 'OK'."
That moment, Dobbins says now, was critical. "The Russians and the Indians had been making similar points," he says. "But it wasn't until Zarif took him aside that it was settled ... We might have had a situation like we had in Iraq, where we were never able to settle on a single leader and government." A month later Tehran backed up the political support with financial muscle: at a donor's conference in Tokyo, Iran pledged $500 million (at the time, more than double the Americans') to help rebuild Afghanistan.