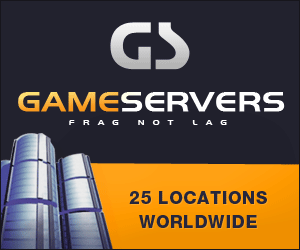 Parade Magazine
June 3, 2007
Pg. 6
Meet the heroic medical volunteers making a life-or-death difference on the battlefield.

By Dotson Rader
In the last four years, combat medical personnel--volunteer corpsmen, medics, nurses, doctors and support staff--have treated thousands of wounded troops and civilians in Iraq and Afghanistan, saving countless lives. Many serve under fire and, sadly, have even become casualties themselves. What motivates these men and women to leave behind family and friends? Here are four stories:
"They need me there." -- Maj. Timothy Hudson, Critical-Care Nurse
Major Hudson, 35, a critical-care nurse from Macon, Ga., left behind a wife and three sons to serve in Mosul, Iraq, as part of a 20-person Forward Surgical Team. The team--including four surgeons, four RNs and 12 enlisted personnel--sets up a mini field hospital on the battlefield with trailers, trucks and medical equipment. They do it within an hour, in support of various Army units.
"We've got an OR and an ICU in tents," says Hudson. "We can do trauma surgery. Nearly every day there is a casualty." The top injuries are from sniper fire and IEDs, or "improvised explosive devices." Often hidden in a car or places where people gather, IED blasts account for 62% of combat fatalities.
"Every few weeks, we'd get 20, 30 patients at once, many Iraqi civilians," continues Hudson. "I've seen men with their dying friend's blood on their clothes, having to wash it off their bodies. How do you live with that memory? I keep thinking about how devastating it is for their parents. I don't want my sons hurt like that."
Hudson returned home to Fort Bragg, N.C., in October but wants to go back. "The hardest thing I've ever done is leave my children behind," he says. "They're everything to me. They understand that. They also understand that Dad has to be where he can do the most good.
"Iraq is not a M*A*S*H episode with Klinger and Pierce mocking the Army. Iraq is where I fly intubated patients at 2 a.m. in a helicopter without protective escorts. It's where I've seen my ward filled with children because some suicide bomber blew something up, and now I've got a 4-year-old who's looking around with her intestines in her hands. In that war, you are everything to the injured. You make a huge difference. That gives me my self-worth." He shakes his head emphatically. "They need me there."
"My job is to give them strength." -- Cmdr. Maureen Pennington, OR Nurse
"It never crossed my mind that I'd be treating the combat-wounded," says Commander Pennington, 45. "It was peacetime when I joined the Navy in 1986. But in Iraq, I was in the thick of it. It changed me."
Last year, Pennington--who served as an OR nurse during rhe Gulf War in 1990-91--was put in charge of trauma centers at Fallujah, Ramadi and al-Taqaddum. (These facilities are set up like emergency rooms in tents or hardened structures to perform life- or limb-saving resuscitation. They are within 10 minutes of the battle zone by helicopter.)
"I saw terrible things," Pennington recalls. "Sniper shots. Burn injuries caused by IEDs. Mortars. Limbs, heads blown away. You see it all.
"I saw so many young Marines dying, their buddies gathered around saying their last goodbyes," she says, tearing up. "You get angry because there's so much hurt. Oh, God, what they've been through!
"I get emotional now, but I couldn't do that with the wounded. I remember a Marine captain who'd lost a lot of his guys--about 28 of them. He looked at me and said, 'Maureen, do not give me one damn ounce of pity, because I need to be strong.' That was a very good lesson for me. Your job is to give them strength. You can't fall apart. You just have to suck it up. Then you go home and cry alone."
Commander Pennington returned from Iraq in November. Married, with two children, she now works at the naval medical center in San Diego. In April, she received the Bronze.Star. "I did nothing compared to what the Marines and soldiers do at the battlefront," she says. "I saw their honor, commitment and courage every day."
"Everyone I treated, I knew." -- Petty Officer 3rd Class, Benjamin Jensen, Hospital Corpsman
In 2004, Petty Officer 3rd Class Jensen, 24, a native of Los Angeles, was attached to the 1st Battalion, Fourth Marines in Iraq as a hospital corpsman. Serving under fire, Jensen had to quickly assess a wounded warrior's injuries, stabilize him and get him to a resuscitative facility as fast as possible. It is often in the first 15 minutes after a critical wound that a life hangs in the balance.
"The primary thing my battalion did was the liberation of Najaf," says Jensen. "We were mortared during 36 hours of continuous operations. The first casualty I treated was in a cemetery. A 120-millimeter mortar hit. I heard a Marine yelling and ran toward him. Then a second mortar hit. Its concussion knocked me to the ground. When I got to the Marine, he was lying facedown. He said, 'Get me out of here!'
"I rolled him over onto his back and saw bleeding. He was a little younger than me--maybe 18 or 19. He was screaming in pain. I cut his cammies off: He had a lot of shrapnel wounds. The femoral artery was hemorrhaging. A big chunk of his ankle was missing. Shrapnel had blown through his other knee and shot through his elbow and into his rib cage. I used a tourniquet and pressure dressings to stop the bleeding." (Massive hemorrhage is a major cause of combat losses.) While still under mortar fire, Jensen got the Marine stabilized.
"Just as I was coming back to the line after helping to evacuate him, another mortar hit. A sergeant in my platoon fell. I lifted his head up and my fingers kind of sank inside. A chunk of shrapnel had come through the back of his skull. He was dead before we got him out."
A year ago, Jensen and his wife had a baby boy. He has two more years ahead of him in the Navy. After chat, he hopes for a career as a fire department paramedic. He does not want to go back to Iraq.
"Everyone I treated in Iraq, I knew," Jensen says. "I slept in the same room with them. We ate every meal together. They're my friends. It's tough to deal with losing them. You talk to other guys. You make bad jokes. You just try to get through it."
"The rock I hold onto: my training, my family, my brothers-in-arms." -- Lt. Col. Rusty Rowe, Doctor
"It's been said that there's no greater love than to give your life for a friend," says Lt. Col. Rowe, 39. "I think there's no greater love than to save a soldier from dying on the battlefield." Rowe is the chief doctor for the 101st Airborne Division Air Assault, based at Fort Campbell, Ky. "I was raised in a military family and trained to be a family physician," he adds. "I love being a doctor and an officer--two honorable careers.
"Probably the worst things I saw are the mass casualty incidents. They'll follow the first blast in a crowded market or mosque with a secondary IED to blow up the first responders. That's dishonorable and evil. You're rushing in to provide lifesaving medicine, and you are attacked again.
"I know that people are firing around me. I don't think about it. My main focus is on taking care of the casualties. I rely on our folks to suppress the enemy with overwhelming firepower."
Rowe has three children, ages 10, 7 and 4. He was first deployed to Iraq in 2004 and expects to go back soon. "When I came home for mid-tour leave, I told my girls, 'Daddy provides medical care to all the people who need it in Iraq. That's why I was gone from you for an entire year. I was there to help the little children, the mommies and daddies who get hurt, to help your friends' mommies and daddies in the military if they get hurt. And sometimes I help the enemy if they get hurt too.'
"I don't delve into why these things happen. I look for that rock that I can hang onto--my training as a physician, my family, my friends, my brothers-in-arms. It really gets down to this: What is at the core of my being? The moral and religious foundation that tells me people are good and deserve a chance to live. Helping to provide that chance is worth whatever personal sacrifice or risk is required of me."