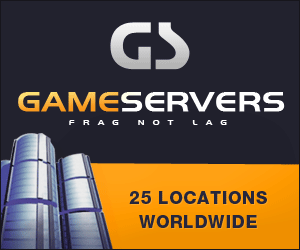 USA Today
November 14, 2007
Pg. 1
Mortars, roadside bombs send lives into darkness
By Gregg Zoroya, USA Today
ARLINGTON, Va. — Two days before a 10-mile race here, Army 1st Lt. Ivan Castro is explaining how he will run tethered to another soldier — one who can see.
As he speaks, his wife lovingly extends her right hand to Castro's face, fingers outstretched. But Evelyn Galvis pauses inches away.
"I used to be able to reach out and touch him, caress him, without telling him first, 'I'm going to touch your face,' " she says. Now, "if I just reach out and touch him, he'll startle."
Castro, 40, a paratrooper with the 82nd Airborne Division, is one of more than 1,100 veterans of Iraq and Afghanistan — 13% of all seriously wounded casualties — to undergo surgery for damaged eyes. That is the highest percentage for eye wounds in any major conflict dating to World War I, according to research published in the
Survey of Ophthalmology
.
It's a reflection of how eye injuries have become one of the most devastating consequences of a war in which roadside bombs, mortars and grenades are the most commonly used weapons against U.S. troops. Brain injuries and amputations have long been the focus of the damage such weapons are inflicting, but the Army has acknowledged in recent weeks that serious eye wounds have accumulated at almost twice the rate as wounds requiring amputations.
Body armor that protects vital organs and the skull is saving lives. But troops' eyes and limbs remain particularly vulnerable to the blizzard of shrapnel from such explosions.
Each explosion unleashes large metal shards and thousands of fragments, says Army Col. Robert Mazzoli, an ophthalmological consultant to the Army surgeon general. "Those small missiles are generally innocuous if they hit the (protected) forehead, face (or) chest but are devastating when they hit the eye," he says.
Surgical facilities are kept close to the fighting, so troops can be treated in minutes. Partial or total vision has been restored in most cases involving eye injuries, military statistics show. But hundreds of troops have been left with impaired vision, and dozens have been blinded.
Troops in Iraq routinely wear protective eyewear, but it doesn't always work. When a roadside bomb in Baghdad blew a hole through the heavily armored vehicle carrying Army Sgt. Luis Martinez last April, the force from the blast stripped off his helmet, headset and goggles. After the dust settled, Martinez, 38, could see nothing out of his left eye and only streaks of blood in his right. He waited for help, terrified about the damage to his eyes.
"That was the first thing I asked" hospital personnel, the National Guard soldier recalls. " 'Am I going to be blind?' "
Surgeons later restored vision to his right eye, although bits of glass are embedded there. He remains blind in his left.
"At least God was kind enough to protect me, to keep my right eye and see my family," says Martinez, of Vega Alta, Puerto Rico, who is married and the father of three.
Formidable challenges await troops who return home blind or with serious eye injuries. In the most severe cases, they will struggle to cope emotionally and financially.
About 70% of all sensory perception is through vision, says R. Cameron VanRoekel, an Army major and staff optometrist at Walter Reed Army Medical Center in Washington. As a result, the families of visually impaired soldiers wrestle with a contradiction: The wounded often have hard-driving personalities that have helped them succeed in the military. Now dependent on others, they find it difficult to accept help.
Because the Pentagon has no rehabilitation services for the blind, the path to recovery often leads directly to the Department of Veterans Affairs. The VA operates 10 centers across the country for blind rehabilitation that teach visually impaired veterans how to function in society. The centers have 241 beds, and it takes an average of nearly three months to get in. Iraq and Afghanistan casualties go to the front of the line, says Stan Poel, VA director of rehabilitation services for the blind. So far, 53 have enrolled in the blind rehabilitation programs, the VA says.
The department plans to open three more centers beginning in 2010, Poel says.
Even now, more than a year after her husband's return from Iraq, Connie Acosta is taken aback to find her home dark after sunset, the lights off as if no one is there.
Then she finds him — sitting in a recliner in their Santa Fe Springs, Calif., house, listening to classic rock. Sgt. Maj. Jesse Acosta was blinded in a mortar attack 22 months ago. He doesn't need the lights.
That realization often makes Connie cry. "You kind of never get used to the fact that he really can't see," she says. "He has no light in his life at all."
The tiny piece of shrapnel that blinded Acosta, 50, an Army reservist, father of four and grandfather of three, was precise in its destruction.
On the morning of Jan. 16 last year, Acosta led soldiers on a 3-mile fitness run across Camp Anaconda in Balad, Iraq. Suddenly, insurgents attacked the camp with mortars.
Acosta remembers that he stopped, turned to yell at his soldiers and then dived for cover.
"Bam! That was it," he recalls. "Lights out."
An explosion about 60 feet away sent a piece of shrapnel — perhaps three-quarters of an inch long — through his left eye. It struck his brain and came out his right eye.
"It was a perfect hit," Acosta says.