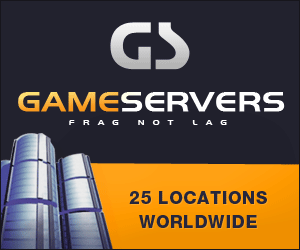 Washington Post
January 10, 2008
Pg. 1
U.S. Forces Encounter Booby-Trapped House

By Amit R. Paley and Joshua Partlow, Washington Post Foreign Service
FORWARD OPERATING BASE NORMANDY, Iraq, Jan. 10 -- The explosion of a booby-trapped house killed six American soldiers on Wednesday during an offensive against Sunni insurgents in Diyala province, making it the deadliest day for U.S. troops in Iraq since November.
The blast, which also killed an Iraqi interpreter and injured four U.S. soldiers, took place on the second day of an unusually large campaign in Diyala against the insurgent group al-Qaeda in Iraq. Three U.S. troops were shot to death Tuesday in the neighboring northern province of Salahuddin.
The U.S. military is struggling to exert control over northern Iraq, where Sunni insurgents have fled during the past year after being driven out of Baghdad and Anbar province to the west. In addition to this offensive, commanders here are hoping to recruit local Sunnis into U.S.-backed volunteer forces that have successfully countered al-Qaeda in Iraq in other parts of the country.
U.S. commanders expected the fight in Diyala, part of a nationwide campaign against al-Qaeda in Iraq sanctuaries, to be particularly fierce. But most of the 200 fighters they expected to find here appear to have either escaped or successfully blended in with the local population.
Lt. Col. Rod Coffey, commander of the squadron leading the charge into the insurgent sanctuary, known as the Bread Basket, estimated that the fighters would make their last stand in the town of Himbuz. U.S. soldiers said that when they entered the town Wednesday afternoon, it appeared to have emptied of insurgents.
At a news conference in Baghdad, the top U.S. military commander in northern Iraq, Maj. Gen. Mark Hertling, acknowledged that the insurgents had not put up "the major defense that we initially thought."
"We have some areas that we're still very interested in where we think the enemy has withdrawn to," he added, "and we're continuing to pursue."
The attack on U.S. troops took place west of Himbuz around noon. According to initial reports received by commanders on the ground, the house had been searched by U.S. forces about 10 days ago and cleared of weapons. Before the recent offensive, insurgents were seen returning to the house at night and doing construction work.
The house, which had a "for sale" sign on it, was apparently ringed with explosives, some of which were contained in drums, according to the initial reports. The blast was so forceful that it caused most of the structure to collapse. Some of the soldiers were buried in the rubble and had to be pulled out.
Insurgents in Diyala have previously booby-trapped houses to target U.S. soldiers.
Early Wednesday, before the blast, a radio briefing for battalion commanders warned that al-Qaeda in Iraq would employ "deep-buried" bombs in previously cleared areas.
"The closer we get to Himbuz, the more we may encounter deep-buried IEDs," Coffey said, using the abbreviation for improvised explosive devices, or roadside bombs.
Some soldiers listening to radio communications following the blast were angered that an hour passed from the first accounts of casualties just after noon to word that some of the injured had been airlifted at 1:15 p.m.
"This is ridiculous, I just don't understand why it took so long to get them out," said Staff Sgt. David Rozmarin, 26, of Omaha, who was sitting inside a Stryker combat vehicle as it rolled through villages where soldiers searched for weapons and insurgents.
Maj. Shawn Garcia, a U.S. military spokesman, could not be reached early Thursday for comment on the evacuation. Other officials asked that the unit of the dead soldiers not be identified because their families had not yet been notified.
The entry into Himbuz itself took place about 3 p.m., soldiers said. As troops moved into the town, a man on the second floor of a three-story building waved a red-and-green flag as if it were an insurgent banner, according to reports over the radio. Then he fled.
There was little fighting most of the day in the Bread Basket, though a number of bombs and weapons caches were found, ground commanders said.
A company outside Himbuz spent the day searching orange and date groves for weapons and insurgent fighters, for the most part with no success. U.S. troops surrounded the area to prevent fighters from escaping.
After finding a maze of paths in the date groves outside Himbuz that commanders had identified as possible exit ways, soldiers stood guard as others entered the town. Some soldiers doubted they would be able to spot an insurgent among people leaving Himbuz, but in any event no one fled.
"It's very possible for someone to be hiding in plain sight in front of us," Coffey said.
The operation in Diyala is part of a broader U.S. military offensive called Phantom Phoenix, which includes forces across the country.
Across four provinces of northern Iraq, the effort involves 24,000 U.S.-led troops, 50,000 Iraqi army soldiers, 80,000 Iraqi policemen and some of the 15,000 U.S.-backed volunteers, Hertling said.
An Iraqi commander in Diyala province, Lt. Gen. Abdul Kareem al-Rubaie, estimated that 20 to 30 suspected insurgents were killed there during the initial operations, a figure that Hertling corroborated as roughly accurate.
Battalion commanders on the ground, however, said only a few insurgents were killed over the past two days.
Rubaie said he believed that al-Qaeda in Iraq fighters remain in Himbuz and the neighboring town of Dindel.
"This is considered a main stronghold for terrorism in Diyala," he said. "The decisive battle with terrorism will be at this place."
After the combat operations, the U.S. military plans to open outposts in the province to keep a full-time security presence, as well as bring in Iraqi army and police personnel and the U.S.-funded volunteer forces to try to secure the terrain. That would be followed by humanitarian and infrastructure projects, Hertling said.
The United States has established the mainly Sunni volunteer forces in Anbar, Baghdad and elsewhere in Iraq. Coffey said commanders have already identified two tribal leaders willing to lead one of the militias in the Shirween area of northern Diyala.
U.S. officials said they would continue to pursue al-Qaeda in Iraq fighters who might still be in the area, having blended in with the local population or hidden in the lush vegetation and fields.
"We need to get after some of them palm groves," Col. Jon S. Lehr, the commander of U.S. forces in Diyala, told his battalion commanders on Wednesday. "Continue to do what you're doing out there and good hunting."
Partlow reported from Baghdad.