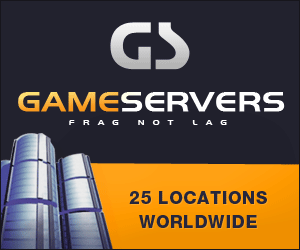 By MIKE CRANSTON AP Sports Writer
News FuzeArticle Launched:04/06/2007 01:35:41 PM PDTWINSTON-SALEM, N.C.- James Blake broke his slump and beat Tommy Robredo 6-4, 6-3, 6-4 on Friday to give the United States a 1-0 lead over Spain in the Davis Cup quarterfinals.
Blake, who had lost six of his past nine matches, dominated on the fast, indoor hard court, exposing Robredo's backhand.
Blake was broken for the first time when serving for the match at 5-2. But after Robredo held, Blake clinched the victory with a volley at the net into the open court, pumping his fist and delighting the sellout crowd.
Andy Roddick was to test his sore left hamstring against Fernando Verdasco in Friday's second match of the best-of-five format.
The crowd of 14,453, the largest to watch the Davis Cup in the U.S. in more than 15 years, yelled "Let's go James" well before the first match started in hopes of ending the Americans' Davis Cup drought. The U.S. has a record 31 titles, but none since 1995.
The Spain-U.S. winner will face Sweden or Argentina in the semifinals Sept. 21-23. Sweden leads 2-0 after Friday's play in Goteborg, Sweden. In the two other quarterfinals, Germany led Belgium 2-0 and France and Russia were tied 1-1.
Robredo, No. 6 in the rankings, became Spain's top singles player when No. 2 ranked Rafael Nadal pulled out last week because of a sore foot.
But Robredo struggled to adapt to the low-bouncing, quick surface, and couldn't contain No. 9 Blake at the net. With Robredo serving at 5-4 in the first set, Blake came to the net for only the second time, and Robredo's backhand passing shot on set point went wide for the first break of the match.
Blake's confidence rose when he broke Robredo early in the second set to go up 3-1, again by attacking Robredo, whose backhand hit the net on break point. Blake served out the set, pumping his fist and looking nothing like he did in the past couple of months.
Blake's struggles came after a strong start that included a tournament win in Sydney and a fourth-round appearance at the Australian Open.
Robredo, just 2-5 in Davis Cup singles play coming in, beat Blake in their last meeting in November at the Tennis Masters Cup. But Robredo never challenged Blake, failing to convert his first two break points in the second game of the third set. Robredo was broken in the next game and slammed his racket after his forehand went long.