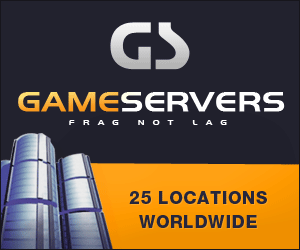 Washington Post
March 26, 2007
Pg. 10
By Mary Jordan, Washington Post Foreign Service
LONDON, March 25 -- Prime Minister Tony Blair on Sunday called Iran's detention of 15 British sailors and marines "unjustified and wrong" in the third day of an increasingly tense standoff between the two countries.
British officials said they did not know exactly where their naval personnel -- 14 men and one woman -- were being held and that they had not been allowed access to them.
The British team was seized at gunpoint Friday near the Shatt al Arab waterway between Iraq and Iran after it had searched a civilian Indian ship in Iraqi waters, British officials say, as part of its U.N. mandate to patrol and search for smugglers.
The British sailors and marines had just returned to their two small rigid inflatable boats when they were surrounded by boats belonging to Iran's Revolutionary Guard naval corps, which operates separately from Iran's navy, British and U.S. officials said.
Iranian officials said the British boats had made a blatant "incursion" into Iranian territorial waters. The Iranian foreign minister, Manouchehr Mottaki, who was in New York, told reporters that British personnel were detained in Iranian waters.
"The charge against them is illegal entrance into Iranian waters. . . . In terms of legal issues, it's under investigation."
Blair, addressing the arrests publicly for the first time, said, "It simply is not true that they went into Iranian waters."
Speaking to reporters in Berlin, where he was attending celebrations marking the 50th anniversary of the European Union, Blair called the situation "very serious." He said he hoped the Iranian government "understands how fundamental an issue this is for us."
A British Foreign Office official speaking on condition of anonymity said that if the British boats were in Iranian waters, the Indian ship must have been as well, yet the Iranians "didn't do anything to that vessel."
In 2004, eight British servicemen were detained in the same area by Iran; they were released after three days but only after being blindfolded, interrogated and made to apologize on Iranian television. In that incident, their boats and equipment were never returned. British officials have pointedly demanded this time that all property be returned with the crew.
The Iranian state news agency, IRNA, reported that British Ambassador Geoffrey Adams spoke Sunday with Ibrahim Rahimpour, a top Iranian Foreign Ministry official, and was told that the team was "well and sound" and that "legal proceedings" were underway in the case. It was unclear whether that meant that Iran intended to put the sailors and marines on trial, as an Iranian student Web site linked to President Mahmoud Ahmadinejad has suggested.
According to IRNA, Rahimpour expressed concern that the "continued occupation of Iraq" was causing border security problems for Iran.