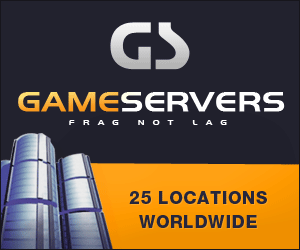 Washington Post
November 11, 2006
Pg. 4:08 PM
British Premier Plans Video Conference With Baker Group

By Kevin Sullivan, Washington Post Foreign Service
LONDON, Nov. 11 -- Prime Minister Tony Blair will speak via video link with officials from the Iraq Study Group on Tuesday to discuss "U.K. ideas on Iraq and the Middle East," a Blair spokeswoman said Saturday.
The spokeswoman declined to detail what Blair would say to the bipartisan U.S. panel, which is chaired by former secretary of state James A. Baker III and Lee H. Hamilton, a former Democratic congressman from Indiana.
The panel, which is expected to make recommendations on Iraq policy by the end of the year, is widely seen as having the respect of the Bush administration and Democrats, who regained control of both houses of Congress in Tuesday's midterm elections.
Blair has been President Bush's chief foreign ally in the conflict and has nearly a decade's experience dealing with Middle East issues.
The Guardian newspaper on Saturday reported that Blair would urge the panel to push the Bush administration to begin talks with Syria and Iran to persuade those two countries to become more involved in finding a solution to the situation in Iraq.
The newspaper also reported that Blair would press Baker and Hamilton to recommend that any solution in Iraq depends on the United States making a "reenergized push for peace in the Palestinian-Israeli conflict."
The Blair spokeswoman, speaking on the condition of anonymity, as is customary here, called the newspaper's report "speculation."
But Blair has expressed similar sentiments in the past, and analysts here said his view that Syria could play a constructive role in Iraq diverges from the U.S. position.
The Bush administration has been reluctant to discuss Iraq with Iran and Syria, which administration officials widely regard as supporters of terrorism and obstacles to establishing a democratic government in Iraq.
Blair sent a top-level envoy, Nigel Sheinwald, to Damascus, the Syrian capital, this month to meet with high-level officials. Blair officials have declined to discuss the details of Sheinwald's visit, including whether he met with Syrian President Bashar al-Assad.
A Blair spokesman said only that Syria has a "key relationship" with Iraq and that Syria "faced a choice: It can play a constructive role in international affairs or it can continue to support terrorism."
The Blair spokeswoman characterized the prime minister's conference with the Iraq Study Group as a "discussion" that would build on previous sessions the panel has held with lower-ranking British officials. She said she was unsure whether Blair or the panel had requested the discussion.