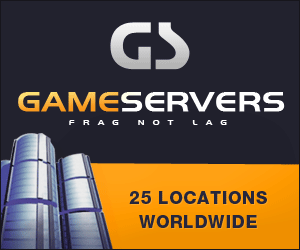 Wall Street Journal
October 15, 2007
Pg. 3
Blackwater Vies For Jobs Beyond Guard Duty

By August Cole
MOYOCK, N.C. -- Even as Blackwater USA seeks to extricate itself from a firestorm over the conduct of its private-security forces in Iraq, company founder Erik Prince is laying plans for an expansion that would put his for-hire forces in hot spots around the world doing far more than guard duty.
Blackwater faces criticism in the wake of a Sept. 16 shooting by the company's guards that the Iraqi government says killed 17 civilians, a crisis that appears to threaten the company's livelihood. Yet at Blackwater's headquarters here, where the sound of gunfire and explosions is testament to the daily training of hundreds of law-enforcement and military personnel, Mr. Prince's ambition is on display.
Mr. Prince wants to vault Blackwater into the major leagues of U.S. military contracting, taking advantage of the movement to privatize all kinds of government security. The company wants to be a one-stop shop for the U.S. government on missions to which it won't commit American forces. This is a niche with few established competitors, but it is drawing more and more interest from big military firms.
Already, the 10-year-old company -- which went from renting out shooting ranges for thousands of dollars in its early years to revenue of almost a half-billion dollars last year -- is bidding on military work against industry giants such as Lockheed Martin Corp. and Northrop Grumman Corp. Mr. Prince says he is planning to build Blackwater's expertise in training, transportation and military support while expanding into making everything from remotely piloted blimps to an armored truck called the Grizzly that is tough enough to compete for the Army's latest armored-vehicle contract.
"We see the security market diminishing," Mr. Prince said. He added that the company's focus "is going to be more of a full spectrum," ranging from delivering humanitarian aid to responding to natural disasters to handling the behind-the-lines logistics of moving heavy equipment and supplies.
A continued increase in the outsourcing of national-security work isn't assured. "There's certainly a lot of questions [about privatization] that need to be asked," said Rep. David Price (D., N.C.), who has introduced legislation to broaden the jurisdiction of U.S. criminal law to cover battlefield contractors. "I think this isn't just about one company. This is about governmental practice that has gone quite far without oversight and accountability."
Still, the Defense Department recently tapped Blackwater to compete for parts of a five-year, $15 billion budget to fight terrorists with drug-trade ties. The U.S. government wants to use contractors to help its allies thwart drug trafficking and provide equipment, training and people. Lockheed Martin, Northrop Grumman and Raytheon Co. are among those also in the running for the contracts.
To make good on Blackwater's expansion plans, Mr. Prince must first extinguish the crisis raging over Blackwater employees' conduct as a private security force for the State Department in Iraq. Critics say Blackwater's aggressive tactics, while effective, have unnecessarily led to civilian deaths and complicated already tense relations between the U.S. and the Iraqi government.
Investigators for the House Oversight and Government Reform Committee found that there have been 195 reported shooting incidents and 16 Iraqi casualties involving Blackwater's guards in Iraq since 2005. The company has said it has done 16,000 missions for the State Department since June 2005, using its weapons just 1% of the time.
The Bush administration, which has counted heavily on contractors to help the U.S. military in Iraq and elsewhere, has done little to directly help Blackwater in the current controversy. Defense Secretary Robert Gates has ordered a review of how security firms are used in Iraq. And the State Department has distanced itself, requiring that all private-security convoys include a State Department monitor to oversee their actions.
Also last week, Blackwater withdrew from an industry association of defense-services firms as the group began looking into whether Blackwater was following the association's ethical and operational guidelines.
Rather than hunker down, Mr. Prince has abandoned the low profile under which he has operated -- in part because of language in his contract with the State Department -- and mounted a public-relations campaign. Mr. Prince says he stands behind his people who are putting their lives on the line in one of the most dangerous cities in the world. He adds that he has confidence that the Federal Bureau of Investigation and State Department will determine what actually happened during the Sept. 16 shooting.
For Blackwater, the stakes are high because there is a steady stream of cash from the security work. "We're a lot smaller than you think," Mr. Prince said. According to State Department testimony before Congress, Blackwater's share of the department's world-wide spending on security, mainly focused on Iraq, costs the government $360 million a year for guard work and another $113 million for aircraft.
Just six years ago, Blackwater didn't even register a blip on the defense industry's radar screen. When he founded Blackwater in 1997, Mr. Prince wasn't yet 30 years old and had just helped sell his family's auto-parts business for $1.35 billion. Betting that he could capitalize on his experience as a former Navy SEAL, he established a compound in North Carolina to train elite forces in conditions as close to combat as possible.
There are signs everywhere at Blackwater's Moyock compound that Mr. Prince is serious about making Blackwater more indispensable to the government.
The company has a fleet of 40 aircraft, including small turboprop cargo planes that can land on runways too small or rough for the Air Force. The company's aviation unit has done repeat business with the Defense Department in Central Asia, flying small loads of cargo between bases.
Also in the North Carolina compound: an armored-car production line that Mr. Prince says will be able to build 1,000 of the brutish-looking Grizzly vehicles a year. The project arose out of a need for Blackwater to protect its security convoys in Iraq. Drawing on Mr. Prince's family history in the automotive industry, Blackwater made sure that the vehicles are legal to drive on U.S. highways.
Mr. Prince bought a 183-foot civilian vessel that Blackwater has modified for potential paramilitary use. Mr. Prince sees the ship as a possible step into worlds such as search-and-rescue, peacekeeping and maritime training.
Betting big on future work doesn't come cheap, however, and Mr. Prince said that he has spent millions of dollars on research and development to come up with better airships and armored cars.
Some observers say Blackwater is positioned to land more military work, despite the controversy over its operations in Iraq.
"We learned in the last round of big Army contracts, Congress can beat up on Blackwater all they want without regulating them, but it just ends up giving jobs to the Brits and other foreign firms," said Steve Schooner, a professor at the George Washington University law school and a contracting expert. "Blackwater is going to grow, and if they don't, one of their competitors is going to."