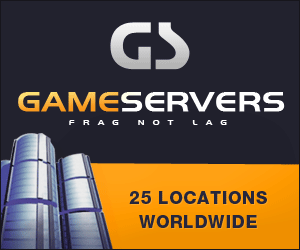 Norfolk Virginian-Pilot
January 19, 2007
By Bill Sizemore, The Virginian-Pilot
Always on the lookout for new markets, Blackwater USA may be close to getting a toehold in one of Africa's most strife-torn spots.
The Moyock, N.C.-based private military company is angling for a role training security forces in southern Sudan, where a fragile peace agreement has been threatened recently by sporadic flare-ups of a decades-long civil war.
Ezekiel Lol Gatkuoth, head of mission in Washington for southern Sudan's regional government, said he expects Blackwater to begin training the south's security forces within the next few weeks.
He said Blackwater representatives have been assessing conditions in Juba, the regional capital, in recent weeks, and hope to begin the training by early February.
Blackwater, typically tight-lipped about its contracts, had little to say about Sudan. Anne Tyrrell, a company spokeswoman, issued a one-sentence e-mail comment: "We have no contracts with the government of southern Sudan." She would not confirm or deny that talks are under way.
The company has trained thousands of military and law enforcement personnel at its 7,000-acre Moyock compound.
It also provides security services around the world for a variety of clients. One of the biggest is the U.S. State Department, which has awarded the company more than $300 million in no-bid contracts to guard its diplomatic personnel in Iraq.
Providing security services overseas requires a license from the State Department. The department does not comment publicly on pending license applications.
Nancy Beck, a State Department spokeswoman, said the department is aware of Blackwater's training proposal for southern Sudan but had no comment on it.
Until last fall, such an operation would have been illegal. In 1997, the United States imposed a trade embargo against Sudan, accusing it of supporting international terrorism, destabilizing its neighbors and committing human rights violations including slavery and denial of religious freedom. The embargo covered contracts for services.
In October, President Bush signed an executive order lifting those sanctions from certain areas of the country, including the south.
The strife in southern Sudan is distinct from the continuing violence in the Darfur region in the western part of the country, where millions have been killed or displaced from their homes since 2003.
Last year, Blackwater vice chairman Cofer Black proposed dispatching a brigade-size force of private soldiers to Darfur as part of U.N. peacekeeping efforts there, but so far the company has not been able to sell the idea.
Sudan, Africa's largest country, has been at war with itself for more than three-quarters of its 50-year history. After 20 years of fighting, rebels in the south signed a peace agreement in January 2005 that granted the region semi-autonomous status. The pact calls for a 2011 referendum in which southern Sudan will decide whether to become an independent nation.
But recent clashes between rebel fighters and the Sudanese armed forces have stoked fears that the agreement may be crumbling. The United Nations has appealed to both sides to lay down their arms and resolve their differences peacefully.
The conflict in the south has been fueled by struggles over the region's substantial oil reserves and by ethnic and religious differences. The central government is dominated by Sudan's Muslim majority. Indigenous African religions and Christianity are more prevalent in the south.
The U.N. has accused both sides of killing and maiming children and recruiting them for military purposes.
Bush's allies on the Christian right have urged the administration to isolate Sudan's central government and support the southern insurgents.