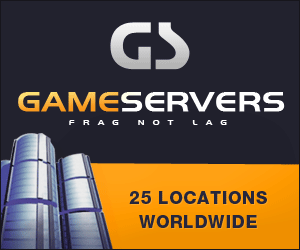 Washington Post
January 18, 2007
Pg. 1
By Jonathan Weisman, Washington Post Staff Writer
A bipartisan group of senators announced a formal resolution of opposition yesterday to President Bush's buildup of troops in Iraq, calling for more diplomacy, international cooperation and an "appropriately expedited" transfer of military responsibilities to Iraqi security forces.
The nonbinding resolution, which could come to a vote within two weeks, moves Congress a major step closer to a public confrontation with the Bush administration over war policy. A Senate vote would be followed quickly by action in the House. But even before the resolution's introduction, prominent lawmakers, including Sen. Hillary Rodham Clinton (D-N.Y.), were pushing for far tougher measures that could cut off funding for the war and legislatively thwart Bush's "surge" of 21,500 additional troops.
Clinton said yesterday that she intends to support the resolution, drafted by Senate Foreign Relations Committee Chairman Joseph R. Biden Jr. (D-Del.), Senate Armed Services Committee Chairman Carl M. Levin (D-Mich.) and Sen. Chuck Hagel (R-Neb.). But, she added, "we will eventually have to move to tougher requirements on the administration to get their attention."
A week after Bush addressed the nation on his policy shift, bipartisan opposition appears to be gaining steam, despite continuing White House efforts to tamp down a congressional revolt. No fewer than four measures were introduced yesterday to block the war policy, including the Senate resolution and multiple proposals demanding congressional authorization before additional troop deployments. By day's end, the resolution of opposition had picked up another Republican co-sponsor, Sen. Olympia J. Snowe (Maine).
"I will do everything I can to stop the president's policy, as he outlined it Wednesday night," Hagel said, referring to Bush's speech last week. "I think it is dangerously irresponsible."
Administration officials summoned at least half a dozen skeptical Republican senators to the White House and dispatched Vice President Cheney to the Senate GOP's weekly policy lunch.
"A lot of members of Congress at this point, I think, are still trying to figure out what are all the parts of the plan, how does it work," said White House press secretary Tony Snow. "They've got questions, and they have concerns."
While the White House kept its pronouncements low key, Bush's allies in Congress ratcheted up their rhetoric, questioning the wisdom and seriousness of colleagues who are pushing toward a confrontation with the administration. Sen. John Cornyn (R-Tex.) dismissed the resolution as a "political ploy."
Sen. Lindsey O. Graham (R-S.C.) called the resolution "the worst of all outcomes . . . a symbolic going-to-the-pier before the troops ship off to say, 'We believe in you, but you're going to lose.' "
But the president's position continued to erode.
"The bottom line is: I went there with concerns, I left with concerns," said Sen. Norm Coleman (R-Minn.), a participant in the White House meeting.
"I think we clarified for them what the reality is," added Sen. George V. Voinovich (R-Ohio), another attendee.
The Senate resolution minces no words, declaring that "it is not in the national interest of the United States to deepen its military involvement in Iraq." But it goes well beyond a simple statement of opposition. Drawing heavily from the recommendations of the bipartisan Iraq Study Group, it calls for an acceleration of the training of Iraqi forces and the use of U.S. troops to secure Iraq's borders to prevent meddling by its neighbors.
It requests an "appropriately expedited timeline" for the transfer of internal security duties to the Iraqi government, and it urges the administration to "engage nations in the Middle East to develop a regional, internationally-sponsored peace and reconciliation process."
The measure will come before the Senate Foreign Relations Committee after Tuesday's State of the Union address and is likely to be reported out for action in the full Senate the following week. A few lawmakers, as well as antiwar activists, have decried the resolution as toothless, but its sponsors said yesterday that a strong bipartisan vote would have a resounding impact.
"The single most important thing to do is generate a consensus here in the United States Congress," Biden said. "I cannot believe that the president of the United States would not pay heed to a bipartisan resolution" from the Senate.
But there is no shortage of legislative proposals to follow the resolution. Clinton, an expected contender for the White House, proposed limiting troop levels in Iraq to about 135,000, bolstering troop strength in Afghanistan, and delivering both Bush and Iraq an ultimatum: Disarm the sectarian militia, reach agreement on Iraqi oil-revenue sharing, amend the Iraqi constitution to ensure minority rights, and convene a regional peace conference -- or lose funding for the fledgling Iraqi security forces.
It was the strongest statement of dissent yet from Clinton, who has taken heat from liberal activists for her initial support for the war. Sen. Christopher J. Dodd (D-Conn.), a White House aspirant, proposed his own bill, demanding that Bush seek congressional authorization before any additional troop deployments to Iraq. The bill differs only slightly from one introduced by Sen. Edward M. Kennedy (D-Mass.) that would require congressional authorization before any money could be spent on additional troops. House Democrats introduced several other measures, most of which were in line with the growing consensus that Congress should demand the right of reauthorization.
House Republicans countered with a bill to block the cutoff of any funds that would affect troops in the field, while Senate GOP leaders neared completion of their own resolution calling the Iraq war part of the "global struggle" against terrorism and saying the president's new policy will ensure victory in Iraq.
Staff writer Michael Abramowitz contributed to this report.