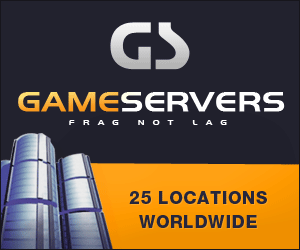 USA Today
February 28, 2007
Pg. 5
Medical personnel among dismissed servicemembers

By Andrea Stone, USA TODAY
Brian Fricke, a former Marine sergeant who served nine months in Iraq's Anbar province, wasn't thrown out of the military for being gay. He left when his enlistment was up because he was tired of pretending he wasn't.
The "don't ask, don't tell" policy allows lesbians and gay men to serve if they keep quiet about their sex lives. Commanders are barred from asking subordinates about their sexual orientation.
"If people were talking about relationships, you'd have to play the pronoun game. 'He' became 'she.' You really just can't be yourself," says Fricke, 25, a government information technology specialist in Washington. "You'll never be able to tabulate" how many gay people have left the military voluntarily because of its "don't ask, don't tell" policy.
Fricke will be on Capitol Hill today when Democratic Rep. Marty Meehan of Massachusetts reintroduces his Military Readiness Enhancement Act.
The bill would repeal the policy President Clinton approved in 1993 as a compromise between ending a ban and gays serving openly. That would leave gays free to serve without limits.
Since the policy began, nearly 11,000 troops, the equivalent of an Army division, have been discharged.
The measure had 122 co-sponsors last year but died in the Republican-controlled Congress. Now that Democrats are in charge, Meehan plans to hold hearings as early as April. He says the bill has more than 100 original co-sponsors and seven freshmen.
Three Republicans have signed on, including Rep. Ileana Ros-Lehtinen of Florida. She says her husband, Dexter, was cared for by a lesbian nurse when he was injured during combat in Vietnam.
Defense Department statistics released at the request of Congress and the Servicemembers Legal Defense Network, a gay advocacy group, show that nearly 7% of the 726 troops discharged under the policy in 2005 were medical personnel. That's the most in one year and brings to 334 the number of health care workers, including doctors, nurses and mental health specialists, dismissed since 1994.
"People in need of medical specialists couldn't care less about the sexual orientation" of those caring for them, Meehan says. "The policy is outdated and discriminatory."
Marine Maj. Stewart Upton, a Pentagon spokesman, says the number of ousted health workers is small given the nearly 11,000 in war zones. "We are enforcing the policy," he says. "We are not experiencing any problems with recruiting and retention."
A Government Accountability Office report in February 2005 found that at least 800 dismissed gay servicemembers had skills deemed "mission critical" by the Pentagon. Among them: 54 Arabic-language specialists.
Congress takes up the issue amid changes in:
•The legal landscape. A federal appeals court in Boston will hear arguments March 7 in the first legal challenge to the policy since the Supreme Court struck down a Texas sodomy law in 2003. The high court said the Constitution's guarantee of liberty bars government from targeting private, consensual sex practices.
•Public opinion. Polls indicate growing acceptance of gay troops. A Harris Poll this month found that 55% supported allowing gays to serve openly, up from 48% in 2000.
A Pew Research Center survey last year found that 60% favored gays serving openly, up from 52% in 1994. Support ran 3-to-1 among those younger than 30. In contrast, Pew found that 39% favored same-sex marriage.
•Military needs. The demand for more troops has led to lower recruiting standards as Congress vows to add 92,000 soldiers and Marines by 2012. "The war makes it easier to think about lifting the ban," says Clyde Wilcox, co-editor of The Politics of Gay Rights.
•Military thinking. John Shalikashvili, chairman of the Joint Chiefs of Staff under Clinton, once supported the policy but wrote in The New York Times in January that he believes gays should be allowed to serve openly.
Elaine Donnelly, whose Center for Military Readiness favors a ban on gays, calls Shalikashvili's column "very misinformed" and "part of a PR campaign" to overturn the policy.
Shalikashvili and other policy critics are taking a go-slow approach while fighting continues in Iraq.
John Hutson, once the Navy's top lawyer, calls "don't ask, don't tell" a transitional policy. "It bought us some time," he says, "but now I think that time has come and gone."