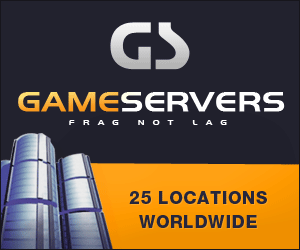 ALAN ROBINSON
Associated Press
PITTSBURGH -
His was the best known jaw in the NFL, a jutting block of granite that perfectly reflected his toughness and passion for winning. What no one seemed to know about Bill Cowher was that finally winning the Super Bowl with the Pittsburgh Steelers not only calmed his competitiveness, but sent him off on a football sabbatical with a look he rarely flashed before: a smile of satisfaction.
Cowher resigned Friday after 15 seasons as the Steelers' coach, a job he probably could have held for life - or, at least, for as long as the 23 years predecessor Chuck Noll held it. The Steelers immediately began searching for a new coach for only the second time since 1969, a span when other NFL teams have had as many as 15 coaches.
Team president Art Rooney II said Steelers assistants Ken Whisenhunt and Russ Grimm are among the candidates. Both are interviewing for some of the other four current NFL job openings, with Whisenhunt already talking to the Falcons and Cardinals.
One word noticeably absent during Cowher's farewell to the Steelers was retirement - he said it makes him sound old. He is only 49, an age when some head coaches are only being hired, and he didn't deny he might want to coach again someday. Maybe soon.
For now, the man Steelers chairman Dan Rooney calls "one of the great head coaches" plans to spend time with his family at their new home in Raleigh, N.C., where his wife, Kaye, and youngest daughter, Lindsay, relocated last summer.
"I'm not burned out," Cowher said. "There comes a time in your life - I'm healthy and happy, and I've been fortunate - you've got to prioritize things. My family has made a lot of sacrifices for me, and I'm looking forward to being there for them. It's the right time."
That means Cowher and his wife will be attending a lot of basketball games in the next few months since daughters Meagan and Lauren play at Princeton.
Cowher's 161-99-1 record ranks him fourth among current-era coaches in career wins. He won a Super Bowl last season after six trips to the AFC championship game and took the Steelers to the playoffs 10 times, with star players like Rod Woodson, Jerome Bettis, Hines Ward, Dermontti Dawson and Levon Kirkland. Cowher's competitiveness, ability to get the maximum from his players and his motivational skills seemed a perfect fit for a franchise that has long prided itself on being tough, resilient and committed to success.
The question is, if the Steelers had been willing to pay more money, would their relationship with Cowher have lasted longer?
Contract extension talks broke off at the start of training camp and apparently never resumed after the Steelers determined Cowher wanted to be paid an elite-level salary - perhaps more than twice his current $4 million-plus.
"I really don't want to get into the details of the process," Cowher said. "It hasn't been about the money for me."
Still, Cowher would instantly become the NFL's hottest coaching commodity if he makes it known he wants to coach again, though it almost certainly wouldn't be this fall since he is under contract to the Steelers for one more season.
He has no immediate plans to work as an NFL TV analyst next season, but he probably would have the chance. He also didn't say when he might want to coach again.
"There is no timetable," Cowher said. "The only thing I am looking forward to is spending time with my family ... being a big part of their lives again really excites me."
However, few, if any, in the Steelers organization are convinced he will be away from the game for an extended time. That means a coach many could never picture wearing any colors but black and gold might someday be standing on the opposing side of the Heinz Field sideline.
"I can't even think about that right now, to be honest with you," Cowher said. "The only sideline I'll be sitting on is up in the stands, watching my kids play basketball in the next couple of years. I'm looking forward to that."
Pro Bowl guard Alan Faneca wouldn't be surprised to see Cowher coaching again soon.
"You see that a lot - coaches step away, but they want that fire again," Faneca said. "You never say never."
San Diego coach Marty Schottenheimer talked to Cowher several times this week and believes he will coach again. Cowher was an assistant under Schottenheimer with Cleveland and Kansas City from 1985-91.
"I personally don't think that we've seen the end of Bill Cowher as an NFL head coach because there will be opportunities for him and at some point in time. I fully expect to see him back," Schottenheimer said. "I certainly hope so."
Cowher said his most vivid memories are of the five AFC title games at home, even if four of them were losses during the 1994, 1997, 2001 and 2004 seasons. Those losses personified Cowher's career until the Steelers became the first team to win three road playoff games and the Super Bowl last season as a sixth-seeded team.
"We've had some disappointments, and I feel bad about that," he said, "but that was the fuel that brought me back."
What remains uncertain right now is what would motivate Cowher to get him back in the game. More money? A chance to win a Super Bowl with multiple teams? He wasn't saying.
"I don't think I am going to miss it as much as some people think I am going to," he said. "I will watch it. I'm a big fan now."