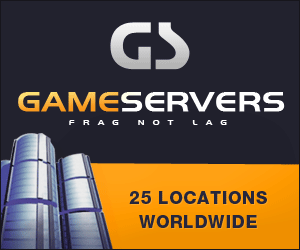 LONDON, Nov 22 (Reuters) - Big oil firms may rob Iraq of billions
and grab control of its oilfields unless ordinary Iraqis can have a greater
say in how their country's riches are tapped, U.S. and British campaigners
said on Tuesday.
Big oil is being lured by the Production Sharing Agreement (PSA),
promoted by Washington and London, which gives them huge returns on
investment, but deprives Iraq of up to $194 billion, according to "Crude
Designs: The rip-off of Iraq's oil wealth".
"Under the influence of the U.S. and UK, powerful politicians and
technocrats in the Iraqi oil ministry are pushing to hand all Iraq's
undeveloped fields to multinational oil companies, to be developed under
production sharing agreements," said Greg Muttitt, the report's author.
Muttitt is an analyst with PLATFORM, a London-based charity focused
on the social and environmental impact of oil.
A push for "energy security" by the United States and Britain is a
driver behind this commercial approach, said the report, backed by charities
and thinktanks including War on Want, Global Policy Forum and Institute for
Policy Studies.
But many argue PSAs, the most sought-after contract in the oil
industry, will ensure swift development of Iraq's reserves, the world's
third biggest after Saudi Arabia and Iran, speed up reconstruction and
hasten the return of cash to the country.
They say contracts of this nature are the only way to attract
foreign expertise in view of the country's instability.
"In order to make major quantum increases in oil, we need to have
production-sharing agreements, but that has to wait until after the
formation of parliament," Iraqi Deputy Prime Minister Ahmad Chalabi said
recently.
A new parliament is due to be voted on in December.
Iraq's most valued oilfields will require some $20 billion to expand
their capacity towards a six million barrels per day (bpd) target.
But repeated sabotage has prevented Iraq meeting its immediate aim
of three million bpd, last seen in 1990. Output has been stuck near two
million bpd.
For international oilmen, deprived of access to vast Iraqi reserves
for decades, long-term PSAs offer the ability to book reserves, protection
from future adverse legislation and healthy profits during low oil prices.
If only the contracts were as lucrative for average Iraqis, still
suspicious that the oil was the motive behind the U.S.-led war in 2003, said
the report.
The massive loss from PSAs would amount to $2,800 to $7,400 per
Iraqi adult over the 30-year lifespan of a typical deal, it said. By
comparison, Iraqi GDP is now only $2,100 per person.
The report recommended that Baghdad use direct investment from the
government budget, borrow from banks or multilateral agencies or secure
foreign investment using more flexible and equitable contracts.