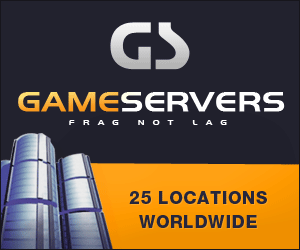 by Jean-Marc Mojon
CAIRO, Nov 19 (AFP) - Bickering marred the first day of Iraqi reconciliation
talks in Cairo Saturday, amid confessional tensions heightened by a strain
of bloody sectarian attacks in the war-torn country.
Arab League chief Amr Mussa, whose organisation has recently stepped up its
involvement in Iraq and sponsors the current talks, described the start of
the three-day meeting as "an historic day launching the reconciliation
process".
The meetings are aimed at setting a date and agenda for a reconciliation
conference to be held in Baghdad, but optimism over the unprecedented talks
was dampened by exchanges of mutual recriminations.
"We have set a red line: there is no room for Baathists in Iraq," Iraqi
Prime Minister Ibrahim Jaafari told the meeting, which was attended by
around 100 Iraqi leaders and regional officials.
Jaafari, a devout Shiite, echoed reservations voiced by the ruling Shiite
majority over the participation in reconciliation talks of former members of
Saddam Hussein's ousted Sunni-dominated regime.
Egypt and the Arab League had pressured the Iraqi government to allow former
Baathists "with no blood on their hands" to be included in the talks.
"I appreciate Amr Mussa's efforts that led to this meeting, but here's what
I tell him: it may be difficult to gather all the protagonists but it is
even more difficult to deal with the reality on the ground, when the other
is carrying arms and spilling blood," Jaafari said.
The head of Iraq's leading Sunni Muslim authority reacted angrily to
Jaafari's comments.
"Jaafari's speech was characterised by a spirit of exclusion and he painted
a rosy picture of the situation in Iraq," said Hareth al-Dari, who heads the
Committee of Muslim Scholars.
Dari described Jaafari's opening speech as "disappointing words that do not
lead us to believe we can reach a sincere understanding" and went on to
accuse the Shiite-dominated regime of marginalising the disempowered Sunni
minority.
Iranian Foreign Minister Manouchehr Mottaki, whose country had been warned
against interference by Egypt and other Sunni Arab states, argued that the
Iraqi situation "should be dealt with as a political problem, and not a
confessional one."
Later on, closed-door consultations at the league headquarters among Iraqi
factions were abruptly interrupted when Shiites and Kurds walked out after a
Christian leader expressed a view they deemed offensive.
"The Iraqi constitution is a fabrication coming from the occupation forces,"
delegates quoted Minas Ibrahim al-Yusufi as saying.
The head of Iraqi Christian Democratic Party also said he had no objection
to the inclusion in the talks of members of Saddam Hussein's ousted regime.
"I'm not against any Iraqi participating, it's a protection for our people,
it's an important step we have to take," he told AFP before the incident,
which led Iraqi communist leader Hamid Majid Mussa to suggest a 10-minute
break to let tempers cool.
The consultations soon resumed but as participants were deep in animated
discussions, reports reached them of another suicide attack targeting
Shiites.
At least 30 people were killed when a suicide bomber drove his car into a
Shiite funeral tent, a day after 78 Shiite worshippers were killed by double
suicide attacks at mosques in northern Iraq.
"Foreign armies and coalitions will not be able to achieve security in
Iraq," Mussa stressed.
Iraq's disempowered Sunni minority has so far boycotted much of the post-war
political process and consistently demanded a timetable for the withdrawal
of the 170,000 US-led foreign troops.
Jawad al-Khalsi, an influential Shiite imam who has been central to recent
dialogue efforts, did not hide his disappointment when the first day of
talks came to an end.
"We are divided between parties who are opposed and others who are
favourable to the occupation. But we're still at square one since we were
not given the opportunity to discuss in depth the crucial issue of a
withdrawal timetable," he told AFP.
Participants announced the creation of three committees, one to prepare the
reconcialition conference itself, another to draft the final statement and a
third "confidence-building" committee to ensure smooth proceedings.
Government spokesman Leith Kubba remained cautious about the outcome.
"We don't have too high expectations. The purpose of this meeting is to
develop an agenda. If we reach an agreed agenda, this will already be a big
step," he told AFP.