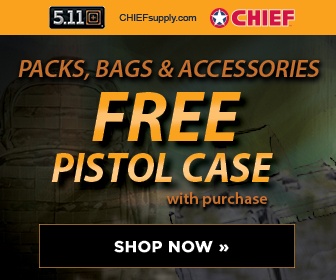 http://www.cnn.com/2005/WORLD/europe...oni/index.html
ROME, Italy -- Facing a political crisis and a confidence vote, Italian Prime Minister Silvio Berlusconi has said he will resign and immediately form a new government to strengthen his weakened center-right coalition.
"Yes, I am going to the head of state to resign," Berlusconi told reporters as he entered the upper house of parliament Senate Wednesday for the debate.
Berlusconi told lawmakers he was determined to serve out his full five-year term, which is due to end in spring 2006. He said he had assurances from all four coalition parties that they were willing to back his new administration.
Berlusconi's worst crisis in four years was triggered by the crushing defeat of his Forza Italia party in regional elections this month. Then the Union of Christian Democrats, a centrist party, and the tiny New Italian Socialist Party pulled out of his coalition.
And on Tuesday Berlusconi's top coalition ally, the National Alliance Party, also threatened to leave the government.
The party said it would still support the center-right coalition, but that the continued participation of its ministers "depends solely on what Berlusconi will say and do."
National Alliance ministers had prepared letters of resignation and the party's leaders were preparing to meet following Berlusconi's address to parliament, The Associated Press reported.
The National Alliance is the coalition's second-largest party after Berlusconi's own party. If its five ministers -- including Foreign Minister Gianfranco Fini -- resign from the Cabinet, there is little chance the government can survive and Berlusconi would likely be forced into early elections, possibly as soon as June.
The billionaire media mogul's popularity has fallen amid sluggish economic growth and Italy's unpopular military mission in Iraq.
Last month, Berlusconi announced that Italy's 3,000 troops in Iraq may begin a partial withdrawal this fall. Italy's contingent is the third-largest U.S.-allied force in Iraq, behind Britain and South Korea.
Twenty-eight Italians have died in the conflict -- 21 military personnel, six civilians and one intelligence officer.
The UDC had demanded that Berlusconi resign and reshuffle the Cabinet to strengthen his coalition.
The premier rejected the move, which has been widely used by premiers to strengthen faltering coalitions, as a remnant of old-style Italian politics, and decided to discuss his Cabinet's turmoil in parliament.
Berlusconi's coalition has enjoyed a solid majority in parliament and may still have the numbers to survive the confidence vote, AP said. Both the UDC and the National Alliance said they would support him.