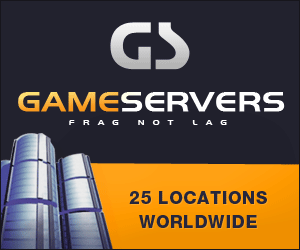 New York Times
March 5, 2007
Pg. 8
By Jim Yardley and David Lague
BEIJING, March 4 — China announced its biggest increase in defense spending in five years on Sunday, a development that quickly prompted the United States to renew its calls for more transparency from the Chinese military about the scope and intent of its continuing, rapid arms buildup.
Jiang Enzhu, a spokesman for the National People's Congress, the Communist Party-controlled national legislature, said China's military budget would rise this year by 17.8 percent to roughly 350 billion yuan, or just under $45 billion.
"We must increase our military budget, as it is important to national security," Mr. Jiang said at a news conference. "China's military must modernize. Our overall defenses are weak."
But China's military modernization efforts, particularly its drive to develop advanced weaponry, have been raising concern from Washington to Tokyo to New Delhi, where officials are worried that the buildup could be as much offensive as defensive. In January, China set off fears of an arms race in space when it successfully tested an antisatellite missile that destroyed one its own aging weather satellites. A month earlier, the People's Liberation Army began deploying the country's first state-of-the-art jet fighter, the J-10.
These advances reflect China's intense focus on scientific and technological development, and are the fruits of more than a decade of increased military spending. China's defense outlays increased an average of about 15 percent a year from 1990 to 2005, according to the Chinese military. This year's jump is the largest one reported since military spending rose by 19.4 percent in 2002.
Military analysts in the United States and Europe say that China's public military budget actually reflects only a fraction of its overall defense spending, and that the real figure is likely to be two to four times higher. Most defense analysts agree that China's military focus is to build a force that would prevail in any conflict with Taiwan, which it regards as a renegade province, and also to be capable of creating a deterrent to American military intervention.
On Sunday, John D. Negroponte, the new deputy secretary of state, chose not to focus on the size of the latest budget increase, but instead emphasized that China needed to be less secretive about its military buildup.
Mr. Negroponte, who is touring Asia, said military officials from both countries were already holding informational exchanges, and called on China to use these discussions to better explain its military ambitions.
"I think the point we would make with respect to military spending and military acquisition of various types would be the point about transparency," Mr. Negroponte said at a news conference in Beijing.
Chinese officials, meanwhile, assailed Mr. Negroponte over a recent weapons deal in which the United States approved the sale of more than $400 million in air and ground missiles to Taiwan. The missiles are considered a defensive measure against the steady buildup of Chinese missiles aimed at Taiwan.
Chinese officials lobbied Mr. Negroponte to reverse the deal and urged the United States not to send "mistaken signals" to Taiwan.
The deputy secretary said any weapons sale to Taiwan "would be for strictly defensive purposes."
Mr. Negroponte, who was appointed last month as the State Department's second-ranking official, held meetings with Foreign Minister Li Zhaoxing, State Councilor Tang Jiaxuan and two vice foreign ministers, Dai Bingguo and Yang Jiechi. He offered few details about the discussions, but said the topics included North Korea, Iran, trade tensions and regional security issues.
Mr. Negroponte emphasized the constructive working relationship between the United States and China. But China's military budget increase is a reminder of the growing unease in Washington about Beijing's long-term intentions. Japan and India are also watching China's military drive and increasing defense spending.
In a news conference before Mr. Negroponte's statements on the budget, Mr. Jiang, the National People's Congress spokesman, said that China's intentions were peaceful, and that any fears about its military ambitions were unfounded. He noted that China spent only a fraction of the proposed United States Defense Department's $481.4 billion budget for the next fiscal year — a figure that does not include spending on the wars in Iraq and Afghanistan.
He said China's new spending would be dedicated to increasing salaries and benefits for soldiers, as well as to overall modernization and technological upgrades.
"China is committed to taking a path of peaceful development and it pursues a defensive military posture," Mr. Jiang said.
The modernization efforts are also positioning China as a weapons supplier for other countries.
Military analysts say China's main motive in developing the J-10 is to diminish the technological advantage of Taiwan's Air Force. But analysts say China also plans to market the fighter plane to countries that cannot afford more expensive fighter planes sold by other countries.
China's technological push comes as the country continues to shrink the world's biggest standing army. Since 2003, the army's personnel has been reduced by 200,000 to 2.3 million soldiers, according to government figures. Spending is now focused on better training and equipment for this leaner force.