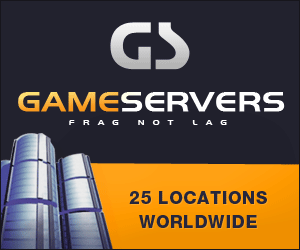 Baltimore Sun
May 26, 2007
Pg. 2
Defense secretary hails decision to serve in 'time of great necessity'

By Jennifer Skalka, Sun reporter
Defense Secretary Robert M. Gates largely avoided talk of the Iraq war yesterday during his commencement speech at the U.S. Naval Academy in Annapolis, instead advising graduates to remember that Congress and the press are "two pillars of freedom under the Constitution."
"Both surely try our patience from time to time, but they are the surest guarantees of the liberty of the American people," he said.
Gates, a former president of Texas A&M University who replaced Donald H. Rumsfeld in December, advised that both Republicans and Democrats are strong supporters of men and women in uniform.
"As officers you will have the responsibility of communicating to those below you that the American military must be nonpolitical and recognize the obligation we owe the Congress to be honest and true in our reporting to them, especially when it involves admitting mistakes or problems," said Gates, who has worked for seven presidents.
He added that when such troubles are made public - as they were with news coverage of poor conditions and inadequate treatment of wounded soldiers at Walter Reed Army Medical Center - officials must respond.
"The response of senior leaders should be to find out if the allegations are true, as they were at Walter Reed, and if so say so, and then act to remedy the problem," said Gates, who spoke for 18 minutes. "The press is not the enemy. To treat it as such is self-defeating."
Under a cloudless blue sky and in the warmth of a late spring sun, Gates thanked the 1,028 midshipmen and women for choosing to serve their country and fellow citizens "in a time of great necessity." He said they were the embodiment of their class motto: Liberty through sacrifice.
"Most of you were juniors in high school when terrorists attacked America in September 2001," Gates said. "It became clear we were a nation at war. With your credentials you could have attended another prestigious university. ... You, however, are special because you are among those who have chosen to serve, to defend the dreams of others. And that sets you apart."
Admiral Michael G. Mullen, Chief of Naval Operations, agreed, urging graduates to be confident, bold and innovative leaders.
"We are at war, and the dangers of indifference are many," Mullen said. "You give us all hope that our enemies, the enemies of freedom, will fail."
Members of Navy's Class of 2007 are the school's first in decades to apply, matriculate and graduate during a time of war. The mood was jubilant nonetheless yesterday, as speakers focused instead on the group's character and commitment. The class had lost 200 students since induction day, July 1, 2003. Secretary of the Navy Donald C. Winter saluted the graduates for their "warrior ethos."
Speakers also noted other distinguishing characteristics of the class, such as defeating the Army and Air Force academies in football every year, for having a student who swam the English Channel and one who was awarded a Rhodes scholarship.
Some problems dogged the school and class, however, over the course of the past four years. Five football players admitted using steroids but were permitted to suit up the next season. Lamar Owens, a former Navy quarterback, was acquitted of rape charges but kicked out for two minor court-martial convictions stemming from his sexual encounter with the woman.
The class is composed of 862 men and 166 women. While 791 are Navy ensigns, 213 enter the Marine Corps as second lieutenants. The rest joined the Army, Air Force and Coast Guard.
The day was the picture of ceremony. Graduates in crisp white uniforms, caps planted firmly on their heads, walked two by two to their seats. The Blue Angels, who have performed during Commissioning Week for the past half-century, zoomed above Navy-Marine Corps Stadium - so close it seemed the Mids could just lift their hands to touch them.
One graduate, Morgan Kitchen, 22, of Richmond, Va., said the Navy is in her blood. Her brother is about to become a Navy SEAL, and her father was a Navy pilot. Kitchen, an economics major who heads to flight school in Pensacola, said she was raised to give back to her community. The circumstances of war and terrorism around the globe do not give her pause, she said.
When asked how she would feel about going to Iraq, Kitchen said, "I'm excited about that. I'm ready to get out there."
Kerwin C. Scott Sr., a Baptist pastor from Conyers, Ga., posed for pictures with his graduating son. Scott, a Navy man who served in the first Gulf War, said he was proud of the younger Scott -although he threw the family a curveball by joining the Marines.
Scott said his own service in the Middle East makes him more comfortable with the notion that his son might be in harm's way there.
"Everything works out," he said. "To be quite honest with you, it's just the price we pay for freedom, and I'm OK with that."
He paused a moment and then added: "God will look after him."