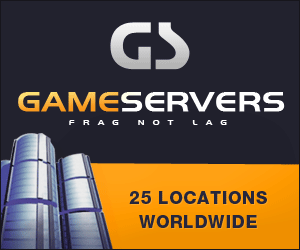 RONALD BLUM
Associated Press
NEW YORK -
David Beckham's playing contract with the Los Angeles Galaxy is worth about $27.5 million in base salary over five seasons, according to a person familiar with Major League Soccer agreements.
It's a fraction of the $250 million income figure floated for the English star when he agreed to the deal last month.
Beckham's average base salary of about $5.5 million was disclosed Friday by a person who had been briefed on the deal and who spoke on condition of anonymity because those details had not been announced.
Simon Oliveira, Beckham's spokesman, would not confirm the figure but didn't dispute it.
"That is only one element to his salary and package, which had to be disclosed in accordance with MLS guidelines," Oliveira said.
AEG, the company that runs the Galaxy, trumpeted a far higher figure when Beckham's agreement was announced last month.
"The deal to bring Beckham to America is thought to be the biggest in sporting history, with industry experts estimating the worth to the player in excess of $250 million," AEG's news release said.
Beckham's contract, according to several people familiar with the details, is a complex and probably unique arrangement that gives the 31-year-old midfielder a percentage of club sponsorship, merchandizing and uniform sales contracts. Promotional arrangements also are included.
Several weeks after the announcement, Los Angeles said it had sold more than 5,000 additional season tickets. The team plans to redesign its uniform and is examining sponsorship offers for advertising on the jerseys.
"I think it's important to look at this business arrangement in terms of how it benefits the Galaxy and David Beckham in the long-term," Galaxy general manager Alexi Lalas said. "David Beckham has a vested interest in this relationship working and in this team being successful. His salary is but a small component."
Beckham easily will be MLS' highest-paid player. According to figures published by The Washington Post last April, Chivas USA's Juan Francisco Palencia was tops last season at $1.36 million - a $692,308 salary and about $668,000 in bonuses. The Galaxy's Landon Donovan was second at $900,000, followed by Kansas City's Eddie Johnson at $875,000, the Post reported.
Beckham's current contract with Real Madrid ends June 30, and the Galaxy expects he will join the team in August.
Beckham has regained his starting position with Real Madrid, and Lalas traveled to Spain and watched him play Feb. 17 in a 0-0 tie against Real Betis. Beckham's recent play has improved his chances of rejoining England's national team for next month's European Championship qualifiers against Israel and Andorra.
Beckham stepped down as the national team's captain after England was eliminated in last summer's World Cup quarterfinals, and coach Steve McClaren dropped him from the roster.
"When you sit with David, it becomes very apparent that the time that he spent representing his country is something he holds pretty dear," Lalas said. "From our perspective, if this were to happen, it would be wonderful as far as we're concerned. There's obviously some business and logistical challenges that we may face, but the fact is to have a player who's playing for England is a wonderful statement on who that player is. I hope it happens for him, and I hope it happens for England."
When Lalas saw Beckham play in Spain - his 150th appearance for Real Madrid - Beckham was ejected in second-half injury time.
"So I officially fined him," Lalas joked.