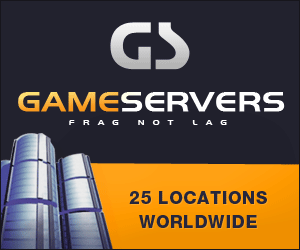 ANDREW SELIGMAN
Associated Press
CHICAGO -
The Bears rallied to the defense of teammate Tank Johnson and tried to deflect attention from his legal troubles after beating Tampa Bay 34-31 in overtime on Sunday.
"I support him 100 percent, but that's not even the issue right now," cornerback Charles Tillman said. "We're 12-2, that's the issue. We're playing for the moment, the now - the now."
While the NFC North champions clinched homefield advantage in the playoffs, Johnson's future was in doubt. The defensive tackle was arrested for the third time in 18 months and hit with misdemeanor weapons charges after a raid at his home on Thursday. Less than 12 hours after issuing a public apology, Johnson was at a nightclub with a friend who was shot to death.
"He's a really good guy," middle linebacker Brian Urlacher said. "He got himself in a bad situation. I don't think it's as bad as people are making it out to be. He's a great guy. He had some bad timing with a couple of things. I know he wants to turn it around and get things going in the right direction. Hopefully, he gets a chance."
Whether the Bears give Johnson that chance remains to be seen.
He was inactive for Sunday's game and was not at the stadium, a team spokesman said. Coach Lovie Smith had no "new news" on Johnson and added "no decision has been made" about his future with the team.
"Is he still a part of our football team?" Smith said. "Yes, he is."
Meanwhile, police said Sunday they did not have a suspect in custody for the shooting death of Johnson's friend Willie B. Posey.
"We're not talking to any one individual," Chicago police spokesman Officer Marcel Bright said.
Police and Johnson's attorney Thomas Briscoe have said the player is cooperating with the investigation into Posey's death. Johnson and Posey, 26, were at Ice Bar around 1:30 a.m. Saturday when an argument began and Posey was shot, officials said.
"Tank Johnson has absolutely no responsibility for this tragic shooting," Briscoe said Saturday. "He lost a very close friend."
Johnson and Posey had appeared in court less than 24 hours before the shooting, following a raid at Johnson's home in north suburban Gurnee.
Posey was arrested Thursday on a count of felony cannabis possession and was released after posting bond. He had been scheduled to return to court Dec. 21.
Johnson was not at home during the search, but later surrendered and was arrested on misdemeanor weapons charges because six unregistered firearms were found at his residence, police said. He was released after posting 10 percent of his $1,000 bond.
Johnson is scheduled to appear in court Jan. 9 on the weapons charges.
In November 2005, Johnson was sentenced to 18 months' probation and 40 hours community service after pleading guilty to a misdemeanor charge stemming from an arrest in which a nightclub valet reported seeing Johnson with a handgun in his sport utility vehicle.
Johnson also was arrested last February after a confrontation outside a Chicago nightclub, but the charges were dropped after the police officer he allegedly scuffled with decided not to pursue the case.
Bears general manager Jerry Angelo issued a warning to Johnson on Friday, saying he has a "history of doing things" and "that history has to stop."
That night, Johnson went to the nightclub and a shooting occurred.
"I wish him the best," defensive end Adewale Ogunleye said. "We need him on this team."
Urlacher called Sunday afternoons a player's "safety valve."
"It's the only thing that gets you away from real life," he said. "I can't explain it. Sixty minutes every Sunday, you don't have to worry about anything but going out there and having fun."
But on this Sunday, while the Bears tried to celebrate, the questions came like an all-out blitz.
"No matter what's been thrown at us this year, we've been able to stay the course," Ogunleye said. "We really missed him today. Is he letting us down by not being out there? Yeah, we need him out there."