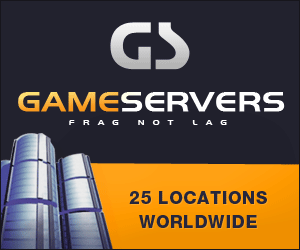 Los Angeles Times
September 18, 2007
Despite efforts by the U.S. to recruit women for the army and police, few have been trained and many have quit.

By Molly Hennessy-Fiske, Los Angeles Times Staff Writer
BAGHDAD —A few days after one of Iraq's first female soldiers returned from basic training, she heard that her commander was locked in a battle with insurgents on Baghdad's volatile Haifa Street. Despite the objections of male comrades, she and another female soldier strapped on armor and automatic rifles and joined the fight.
"We said, 'We're going to help our commander like you are,' " said the soldier, who asked not to be identified for fear she would lose her job.
She spent the next two hours holed up under a bridge, she said, fending off gunfire and mortar rounds, watching colleagues get shot and thinking of one word, "cemetery." Four soldiers were killed.
After the smoke cleared, the commander stopped to thank her.
Since that 2004 clash, the soldier has battled increased sectarian violence, religious restrictions and sexism to become one of a few female commanders in the Iraqi army, watching recruits to her company of 80 female soldiers come and go. Mostly go.
Despite efforts by U.S. forces to recruit and train women for jobs in the Iraqi security forces, just over 1,000 have been trained, many have quit and those who remain say they are struggling for acceptance.
"We're in our posts because the Americans are here," the army commander said. "Once they leave, we will all be out."
The U.S. military has pushed since 2003 to have more women recruited and trained, arguing that female officers can search and gather intelligence from other women and serve as neutral peacekeepers, U.S. commanders say.
The female army officer interviewed said that when she first started, American female soldiers would often visit her command post to offer advice.
"I was always asking how things were for them. I was always wishing our laws would match theirs," she said.
Those confidants also helped her prevent male Iraqi commanders from eliminating her company.
"My reply would always be: 'This is an American project, you can't dismantle it,' " she said.
Afghan experience
Isobel Coleman, a senior fellow at the Council on Foreign Relations in New York, said experience in Afghanistan shows that female recruits can gather intelligence males seldom can obtain.
"What the American commanders have told me is they pick up such important intelligence. They are able to go and talk with the women who they [the commanders] would never otherwise see," Coleman said.
"I'm not even just talking about insurgents, but understanding the needs of the communities, getting the kids in school. What the provincial reconstruction teams are doing in Afghanistan is just greatly facilitated by what the women are doing. There's just a different dynamic."
Army Brig. Gen. David Phillips, the senior military policeman in Iraq, said he helped recruit female police to boost the democratic principle of equality and the force's ability to search and question suspects.
Phillips coordinated the first recruiting drive in December 2003 at the Baghdad police academy, which attracted only two women: a mother and daughter, who were hired only after negotiations with tribal leaders. Both graduated and went on to join the police.
In the next class, tribal leaders allowed five other women, and 14 in the next. Word spread, and a recruiting drive in 2004 attracted about 500 women, more than U.S. trainers could handle. They took in 270 women, who proved more dedicated than male classmates: Only 11% quit the program, compared with 17% of male students. A female recruit graduated at the top of the class.
But Phillips said the program soon deteriorated. Female graduates complained that when they arrived at work, male supervisors confiscated their weapons and ammunition and sent them home. He heard catcalls when the female police mixed with male colleagues and saw the women being harassed on the streets, he said.
"They came into it with 100% enthusiasm and got crushed after graduation," Phillips said. "We maybe set them up for failure because they saw [American] women instructors doing what they wanted to do. We built them in our image and maybe we should have had more consideration that their culture is different."
In the years that followed, fewer than 100 women trained at police academies in Asad, Kirkuk, Habbaniya, Hillah, Sulaymaniya and Tikrit. After U.S. trainers handed over the program to Iraqi authorities in August 2005, the number of female recruits at the Baghdad academy dropped from 21 to zero. Of 30,000 police recruits who have graduated from there to date, only 985 are female. Iraqi authorities have not recruited any women there since April 2006, Phillips said.
"They killed the program," he said.
Phillips said he wasn't sure how many female police officers remained on the job. He said he recently requested statistics from the Iraqi government and was told that they do not track the gender of police employees.
Pushed into desk jobs
Army Lt. Col. Ernest Gurtowsky, who works with U.S. soldiers advising Iraqi police, said he saw female Iraqi officers shunted into desk jobs.
"It appears in total that the Arab cultural climate in Iraq has not changed enough yet to allow inclusion of the Arab female into what has been heretofore seen as traditional Arab male roles," he said.
Some female police and soldiers say it's easier to work in Kurdish areas in the north, where women fought for years as part of the
peshmerga
resistance against Saddam Hussein. The police academy in the northern capital of Irbil is training 25 women.
But Shahlaa Mahmoud Abdulla, 42, who joined the
peshmerga
in 1996 and later became a police officer in the northern city of Sulaymaniya, said she had been relegated to desk jobs and passed over for promotions despite her college degree and training at the local police academy.
"There are some men who think women can't do the jobs, they aren't hard enough to carry those jobs out. On the other hand, there are men who are jealous of women because they know [women] can do the jobs better," she said.
"With all of the talk about democracy and equality between men and women, in reality you face the difference between men and women. They say they are applying the law, hiring women, but in reality they are not."
Iraqi military and police commanders say they are trying to keep women out of harm's way.
Mohammed Askari, a spokesman for Iraq's Defense Ministry, likes to brag that his ministry employs more women than does the Women's Ministry. But, he said, female soldiers can't patrol the street because they are often threatened, and commanders routinely receive warnings from Sunni Arab militants planning to attack female soldiers.
Some female police officers and soldiers say they are singled out for attacks. At least one female police officer, a single mother of two working at police headquarters, was killed recently by insurgents in the northern city of Mosul.
But the female army commander pointed out that male soldiers received similar threats. She said Iraqi security forces should not be intimidated into demoting women from the field to administrative jobs.
"They are not giving us the chance," she said. "There are many women who want to do this. Even without putting in an ad, I have hundreds of names. They just don't accept the idea of a woman in the army."
She said she considered leaving her job recently after commanders refused her requests to train new and veteran female officers. But she plans to stay and improve training for all female soldiers, giving other women the same opportunities she had.
"Sometimes you have a desire but the circumstances around you don't allow you to do it so you have to submit," she said. "But sometimes the chance flickers up again."