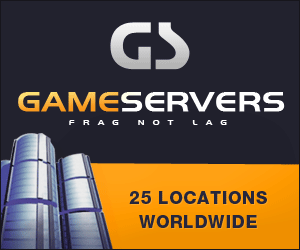 Washington Post
January 13, 2007
Pg. 1
By Nancy Trejos, Washington Post Staff Writer
BAGHDAD -- The Iraqi soldiers broke into chants to commemorate the 86th anniversary of the creation of their army.
"Muhammad, Haider, Fatima, Hasan and Husayn!" shouted a group of dancing soldiers, bellowing the names of the prophet and other long-dead Islamic icons revered by Shiite Muslims.
A second later, the name of a living Shiite figure came out of the din. "Moqtada! Moqtada!" one soldier exclaimed, invoking the name of Moqtada al-Sadr, the radical Shiite cleric and leader of the Mahdi Army militia that American officials blame for many of the worst acts of violence in Baghdad.
Standing quietly in the crowd were four U.S. Army officers, there to represent the team of American soldiers advising the Iraqis. "Sounds like the Mahdi militia is in the tent," said their interpreter, Mohammed Noshi.
Moments before the chanting began, at a rally last Saturday morning at the soldiers' shared base in eastern Baghdad, a brigade commander in the Iraqi army's 6th Division had called the troops the "hope of this country."
"Some people are trying to create sectarian violence to divide this country," said the colonel, who asked that his name not be published out of fear for his life. "It is our job to keep this country in one piece."
At best, said several U.S. soldiers interviewed at the base this month, some of the Iraqi troops they advise are sympathetic to Sadr and his army. At worst, they said, some are members of the militia, also known as Jaish al-Mahdi. Despite the uneasiness of the alliance, 100 U.S. troops and 500 Iraqi soldiers have conducted joint raids and shared a base on the eastern side of the Tigris River, once a mixed area that is becoming predominantly Shiite.
Training Iraq's police and army to the point where they can operate on their own is key to any reduction of U.S. forces, American commanders have said. Five thousand U.S. troops are already embedded with Iraqi units as advisers.
U.S. military officers say that the Iraqi police force is deeply infiltrated by militiamen and predict that the army will be quicker to operate independently. But a four-day visit to the base known as Old MOD, for the former Ministry of Defense complex, showed that the army is not immune to the militias' influence. According to the Americans, most of the Iraqi soldiers are Shiites, and some come from Sadr City, a sprawling Baghdad slum that is a Mahdi Army stronghold. Some carry pictures of Sadr.
"Does it mean that they're Jaish al-Mahdi? No," said Lt. Col. Edward Taylor, head of the U.S. military transition team, which is attached to the 2nd Infantry Division's 2nd Brigade, based at Fort Carson, Colo.
The U.S. military would not let a reporter interview the Iraqi soldiers. But during a meeting with Taylor, the Iraqi brigade commander responded to a question about the presence of militias in his unit. "It's just rumor," he said.
Taylor said that despite sectarianism in the army, many of the soldiers are making progress. They no longer show up in mismatched uniforms or turn to the Americans to make every decision, he said. Now they plan their own missions.
"I think we're definitely pushing these guys in the right direction to get to the point where they'll take over," said Capt. Peter Mahmood, 36, of Colorado Springs, who is on his third tour in Iraq.
During a recent house-to-house search in the mostly Sunni Arab neighborhood of Adhamiyah, Taylor and his crew followed Iraqi soldiers as they banged on doors and hunted for weapons caches. At times, the Iraqis appeared disorganized, gathering in large numbers in one spot on a street known to have snipers or taking breaks to buy bread. But they survived two gunfights with no casualties, rescued three kidnapping victims, found a large weapons cache and detained possible foreign fighters.
"They know what they want to do. They have a vision. They have a plan," Taylor said.
There are also signs that Iraqi commanders are willing to attack Shiites as well as Sunnis. At a staff meeting last Saturday morning, the Iraqi colonel suggested to his deputies that they consider conducting operations in Sadr City.
On the base, the two armies have separate living quarters and dining facilities, for security reasons. The Americans scrutinize the Iraqis' missions to make sure they are not targeting Sunnis more than Shiites. In addition, the Americans say, they suspect that some members of the Iraqi army have leaked information about raids.
"I have to operate under the assumption that within this unit there are people loyal to Jaish al-Mahdi and actively working for Jaish al-Mahdi," Taylor said. "I have to make that assumption so I have the proper security measures in place to protect my soldiers."
Sitting in his room on the base, Capt. James Ojeda, 32, of Logan, W.Va., a newlywed who hopes to quit the Army soon, gestured out his door toward the building where the Iraqi soldiers live. "You never know who's a bad guy over there," he said.
That sentiment is a window onto the complexity of the conflict: Taylor's soldiers said it is often unclear who the enemy is.
"One minute your neighbor is waving at you. The next minute he's got a mask on and telling you to get in a car," said Pfc. Kyle Buckingham, 20, of Marion, Ohio, describing the kidnappings that have become common in Baghdad.
No figure seems more of an enigma to these soldiers than Sadr. His militia battled U.S. forces in the spring and summer of 2004 in the southern holy city of Najaf, then he reinvented himself as a political leader whose loyalists won 30 seats in parliament. In a sign of Sadr's political influence, Prime Minister Nouri al-Maliki, who relies on the Shiite cleric for support, has banned most U.S. forces from conducting operations in Sadr City, home to 2.5 million people.
During a visit last week to another Shiite area in eastern Baghdad, known as Fadhil, about a dozen American soldiers walked through an empty square ringed with bullet-riddled buildings. On the wall of a bank was a picture of Sadr walking on an American flag.
"I see pictures of him walking on the American flag. Is that irritating?" Taylor said. "It's irritating, but Sadr is not my enemy. He is not considered a terrorist." Sadr, he added, is "a guy who can be part of the government or considered to be someone you want to negotiate with, and at the same time he has his hands in things you want to stamp out."
Ojeda put it more bluntly: "He's just another terrorist leader. He's just another bad guy."
Sgt. 1st Class Eric Radecki, 36, of Sacramento, a father of two who fought in the 1991 Persian Gulf War, said he believes that U.S. leaders have to engage in talks with Sadr.
"He's not some sort of Osama bin Laden sitting in a cave in Afghanistan," Radecki said. "He goes to parliament."
Some of the soldiers said they were frustrated that Sadr City, which is about 1 1/2 miles from their base, is off-limits.
"Personally, I feel we should be there," Buckingham said. "That's the root of where everything is coming from. That's the bad of Baghdad."
As the war approaches its fifth year and the death toll mounts, some of the troops said they wonder whether it was a good idea for the United States to overthrow Iraq's government.
"I don't really know all the thought processes behind invading the country," said Capt. Sean Powell, 30, of Fort Carson. "I knew it was going to be longer than what they said, though. I knew it was going to take long because you don't topple a government and the country rebounds within two weeks."
Sgt. 1st class Matt MacClellan, 37, a father of two who trains another division of Iraqis but lives on Old MOD, said he is not in Iraq to fight the war on terrorism. If anything, he said, the United States spread terrorism by invading Iraq. "Now that we are here, though, it definitely has morphed into the war on terror," he said. "We took over a country that had structure and took that structure away."
The soldiers say they want to leave a stable country but also want to get out alive. "I don't think you can use the word 'winnable,' " MacClellan said. "Really, I've scrubbed that from the vocabulary of my thinking. 'Subdued' would be about the best."