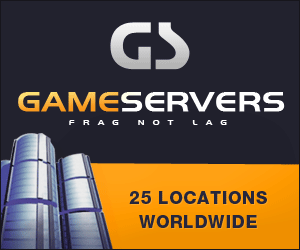 Boston Globe
June 6, 2007
Pg. 1
By Claire Cummings and Raja Mishra, Globe Correspondent and Globe Staff
In a rare legal clash pitting a mother against the US military, Specialist Lisa Hayes of the New Hampshire National Guard surrendered yesterday to Army authorities after being charged as a deserter for refusing to fight in Iraq until a custody case involving her 7-year-old daughter was resolved.
The dispute, among the first of its kind in New England, underscores the tremendous strain the Iraq war has placed on the Guard and the nation's all-volunteer military, whose members often leave behind needy families and tumultuous personal lives as their combat tours are repeatedly extended.
In February, Hayes received emergency leave from her second deployment to Iraq after an alleged domestic violence incident at her former husband's house, where her daughter, Brystal Knight, was staying. As the resulting custody case moved slowly through the courts, the military ordered her back to Iraq.
Hayes didn't go.
"I'm really sad that the military is doing this to me -- and not only me, but my daughter," she said in a telephone interview from Fort Dix, N.J., where she turned herself in yesterday, daughter in tow. "I do deserve to be treated humanely, and that has not happened."
But a New Hampshire National Guard spokesman said Hayes's situation does not justify defying orders during wartime -- a bedrock principle of military discipline.
"Leaving any unit during war is a big deal," said First Sergeant Mike Daigle.
"There's other soldiers from her unit that are still in Iraq," he said. "They're single parents. They're still there. I don't know that it's fair to them to turn the other way when somebody doesn't follow the right procedures, doesn't follow the commands of their leadership."
He said it's the first such case he has heard about among the 1,600 New Hampshire Guard members who have been deployed since Sept. 11, 2001.
Hayes, 32, a licensed nursing assistant in civilian life from Rindge, N.H., could face up to two years in a military prison if found guilty of desertion in a court martial, though an Army spokeswoman said yesterday that she would probably be discharged instead.
Critics of the Iraq war were quick to seize on the case as an example of an overburdened military desperate to fill the ranks to fight an unpopular war.
"All the government cares about is getting warm bodies on the front line," said Paul Sullivan , executive director of Veterans for Common Sense, a nonprofit advocacy group for veterans. "We wouldn't be having cases like this if the military wasn't so broken."
Joyce Raezer of the National Military Family Association said cases like Hayes's have become more common as the Iraq war has dragged into its fifth year.
"Generally, the military leadership has tried to accommodate these folks . . . but they have to maintain discipline," she said.
The imbroglio stems from the collision of events in war-torn Iraq and the turmoil within one Granite State family.
Hayes joined the Guard in 2003 to get medical training so she could become a registered nurse. She served her first tour from January 2004 to February 2005 with the 3643d Security Forces, protecting dignitaries from attacks. Last August, she began a second tour as a guard at a prisoner-of-war compound. Her unit, which includes her current husband, Jonathan, is scheduled to return home in September.
In January, Hayes contacted police when she couldn't reach her daughter at the home of her former husband, Tim Knight, and said she was told that officers had gone to the home in November and December on alleged domestic violence calls involving his girlfriend.
Not wanting her daughter to live with Knight anymore, Hayes received permission to return home on emergency leave in February, so that she could seek custody of Brystal.
On March 2, Hayes won temporary custody. But the full custody hearing has not been completed and could take many more months, Hayes's lawyer said. Hayes's plan to leave Brystal with a family friend while the custody fight dragged on, so she could return to duty in Iraq, fell through when the friend said he was unable to care for the girl because of severe back problems.
As the custody case unfolded, the Guard extended her leave three times before ordering her back to Iraq. Hayes did not report for duty, and on March 25, she was declared absent without leave. A month later, that charge was upgraded to desertion, in accordance with military rules.
Here, the case gets complicated. Hayes's civilian lawyer, Linda Theroux , said she filed for an extended hardship leave, but the New Hampshire National Guard said she didn't fill out the proper paperwork and as a result Hayes's absence is considered an abandonment of her unit. Her fate is now in the hands of the US Army, which handles most AWOL cases.
An Army spokeswoman said yesterday that about 70 percent of similar cases are resolved with a discharge, but no prison time. Specialists on military justice said it was unlikely Hayes would receive a dishonorable discharge, which is reserved for the most egregious violations such as unauthorized torture or killing. There are four lower forms of discharge, each differently affecting future military benefits.
Theroux said Hayes would accept some forms of discharge.
Hayes drove yesterday to Fort Dix before sunrise after Theroux recommended that she turn herself in "to stop letting it get worse."
"I am by no means trying to get out of my military obligation," Hayes said. "I'm a veteran, and I've already done this once."
She could soon be transferred to Fort Knox, Ky., the military's legal clearinghouse, where her case could take three weeks to process.
The situation has taken its toll on Brystal, described by family as a vibrant child who loves horses. Sitting next to her mother in an Army office yesterday, she looked up, Hayes said, and asked: "How come we can't go home?"