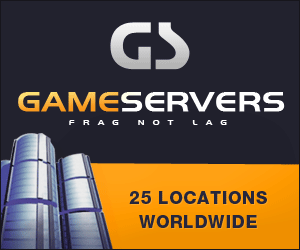 San Diego Union-Tribune
December 7, 2008
Battle Ahead Over 'Don't Ask, Don't Tell' Rule

Obama has advocated repeal of military's policy for gays

By John Marelius, Staff Writer
Still smarting from the unsuccessful same-sex marriage battle in California, some gay-rights activists are turning to another front: repealing the so-called "don't ask, don't tell" policy that prevents gays and lesbians from serving openly in the U.S. military.
Last month, President-elect Barack Obama and nearly 30 new congressional Democrats were elected, giving activists hope that the 15-year-old policy can be overturned.
"I think the election of Barack Obama is a sea change in terms of moving the issue forward," said Aubrey Sarvis, executive director of the Servicemembers Legal Defense Network, which is dedicated to ending the policy and assisting military personnel affected by it. "I think 'don't ask, don't tell' can be repealed in the next Congress."
Democrat Obama repeatedly advocated ending the policy during his campaign.
But Obama – mindful of the uproar that former President Bill Clinton caused by raising the issue of gays in the military just days into his presidency – has also signaled that he intends to take his time to build consensus for a change within the military.
"I know that Barack Obama is committed to raising this issue," Rep. Susan Davis told a recent fundraising reception for the legal defense network in Mission Hills. "I also know that he's got a very full plate."
Davis, a San Diego Democrat who chairs the Subcommittee on Military Personnel of the House Armed Services Committee, is a strong advocate of the change.
"There are many people, as you all know, who want to serve our country openly," she said. "And I know from talking to people how difficult, how really painful that can be."
Leaders of the effort to repeal "don't ask, don't tell" say they have no objections to Obama's deliberate approach.
"We've had discussions with the Obama transition team, and I think we're all on the same page of not rushing the first 100 days or 200 days or 300 days, but to do it right this time," Sarvis said.
Some analysts question whether Obama will want to expend political capital on the issue when the economy is in crisis and the United States is fighting two wars.
"My guess is it's not something Obama wants to get into right away. It didn't help Bill Clinton to get into it right away," said Gary Jacobson, a political science professor at University of California San Diego. "There are more pressing things on the agenda and getting into a fight over something that will allow Republicans to paint him as a liberal isn't going to help him."
Legislation to repeal the policy will face stiff resistance from Republicans and conservative Democrats in Congress.
Congressman-elect Duncan D. Hunter, an El Cajon Republican and Marine Corps Reserve captain who served three tours of duty in Iraq and Afghanistan, strongly opposes changing the policy.
"This thing is OK the way it is because I don't care what people do in their off time," Hunter said. "What I care about is unit cohesion, especially men in very tight units, in very close quarters, in extremely difficult situations. They need to be comfortable around each other."
Elaine Donnelly, president of the Center for Military Readiness, is one of the most outspoken critics of any effort to alter the current policy.
"This would totally change the culture of the military," she said. "The new policy would be forced cohabitation with known homosexuals in all branches of the military, 24/7, with no option for dissent."
"If that law is repealed, it would pretty well destroy the volunteer force," Donnelly said. "These people are pushing an extremely radical agenda."
The current military policy mandates discharging gays and lesbians who engage in homosexual conduct or tell anybody about their sexual orientation.
Former Army Sgt. Darren Manzella, who served six years as a medic with First Cavalry Division, stayed on for about a year even after telling his commanders he was gay. He was discharged in June, a few months after he was interviewed on "60 Minutes."
"It didn't matter that I served two tours in Iraq and Kuwait," Manzella told those gathered at the reception in Mission Hills. "It didn't matter that I was awarded for caring for casualties in the streets of Baghdad. What mattered was that I was gay and that ended my military career."
Manzella contended that the policy is also a drain on military resources.
"It's very costly," he said. "I was in the military for six and a half years, and I was trained and trained and trained and trained and then I was pulled out. So now my training, all the money that went toward that, is lost. What do they have to do? They have to train somebody else to take my place. And that's not just me; that's the 12,500 men and women who have been discharged."
Hunter maintained that repealing the policy would damage the institution in other ways.
"The majority of the military is conservative and I think it would have an effect on recruitment if we change that policy," he said. "If you have an 18-year-old guy from Alabama or Georgia sitting around the dinner table talking about joining the military, I think this issue would come up and it would have a deleterious effect on recruitment."
Military officials generally refrain from commenting publicly about political issues.
"Our policy implements the law Congress passed after prolonged research and debate," said Defense Department spokeswoman Eileen Lainez. "The department will continue to follow congressional mandate on homosexual conduct."
Military analyst Lawrence Korb, a senior fellow at the Center for American Progress, believes resistance to allowing gays to serve openly is weakening, even in the military.
"I think, according to the opinion polls, attitudes have changed dramatically since Clinton tried it," said Korb, who was assistant secretary of defense in the Reagan administration.
There has been a marked change in public attitudes on the issue.
The ABC News/Washington Post Poll, which has tracked the issue for 15 years, shows that public attitudes that were in line with the "don't ask, don't-tell" policy in 1993 no longer are.
The poll posed two questions.
The first was: "Do you think that homosexuals who do not publicly disclose their sexual orientation should be allowed to serve in the military?" In 1993, 63 percent said yes; in July 2008, 78 percent said yes.
The second question was: "Do you think that homosexuals who do publicly disclose their sexual orientation should be allowed to serve in the military or not?" In 1993, only 44 percent said yes; in July, 75 percent said yes. Donnelly scoffed at the poll, saying average people don't understand the issue.
"Civilians know about as much about that as they would if you asked them a question about issues currently being debated in the Canadian Parliament," she said.
Staff writer Steve Liewer contributed to this report.