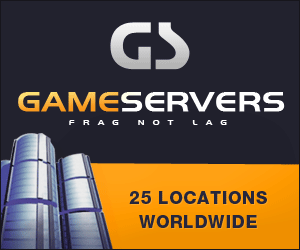 USA Today
June 30, 2008
Pg. 1
Port city's progress could set stage for stability in Iraq

By Charles Levinson, USA Today
BASRA, Iraq — Behind a false wall in a house in a posh neighborhood of Basra, there is a clue that the rogue militias who used to rule this city haven't completely vanished.
In the well-concealed storage space, Iraqi police discovered 1,100 pounds of plastic explosives and dozens of EFPs — the armor-piercing roadside bombs called "explosively formed penetrators" that are the No. 1 killer of U.S. troops in Iraq.
Militants would never have left such a large cache unless they planned to return one day soon, police Lt. Khaled Mohammad said.
"This is where the militias have gone," Mohammad said, pointing to the ripped-out wall. "They're hiding behind fake walls, wearing fake clothes, pretending to be respectable citizens, but they haven't disappeared."
On the surface, Basra is the safest it has been in years. Since U.S.-backed Iraqi security forces regained control from Shiite militants in March, this vital port city and oil hub has become an example of the Iraqi government's improved ability to restore security in formerly lawless areas.
Whether the peace holds in Basra, or whether the militants regroup and seek revenge as many Iraqis fear, will be a test case of Iraq's ability to govern itself. As U.S. troop levels continue to decline in the months and years ahead, more responsibility will fall on Iraq's military and its politicians to not only subdue their armed enemies, but also to determine what way of life will take their place.
"Basra is a turning point for Iraq," said Lt. Gen. Hussein al-Awadi, the commander of Iraq's paramilitary national police force.
In this city of about 1.5 million, there are signs of a rebirth of the secular, relatively moderate customs that once distinguished Iraq from most of the rest of the Middle East.
Musicians, banned in the name of Islam when militants ran the city, play openly in the city's streets. Women let their veils slip without fear.
At a recent graduation party at Basra University, there was a DJ and dancing for the first time in years. Even alcohol, though still technically illegal, is widely available on the black market. Cockfights, which were also banned, have again become a popular pastime.
Perhaps the surest sign that radical Islamist militias no longer hold sway here came last week, when local councilman Nazar Aziz complained to the local news media of sexual discrimination in the school district — against men. Of the 1,532 teachers hired since April, 1,300 have been women, he said.
However, as elsewhere in Iraq, there are lingering fears that the progress might be temporary.
For example, a boy caught selling beer on the city's waterfront was shot and killed in May. Residents say the militants still lurk, waiting to reassert themselves as soon as government forces withdraw.
"I'm afraid to talk; they are still watching everything," says Haidar Abdel Zaher, 25, a resident of the Hayaniya neighborhood, which was one of Basra's most dangerous militia strongholds until recently.
"The militias are still here, and the army won't be here forever. If they see me talking with a foreigner, they'll just wait until the army moves on to other battles and kill me then," he said.
Many militants have gone undercover within the city, says Iraqi Brig. Gen. Baha Hussein Abed, deputy commander of the Iraqi army 1st Division's quick reaction force. Others have fled — at least for now — to safe havens in Iran and elsewhere in Iraq, he said.
U.S. Ambassador to Iraq Ryan Crocker acknowledged the uncertainty of the recent gains against the militias when he told journalists June 5 that it isn't clear whether "the militia era is over" in Iraq or it's just a "tactical pause."
Trouble lurks
The weapons cache hidden behind the false wall underscores the threat that militias still pose.
Iraqi security forces stumbled upon the stockpile on a tip from its former resident, a Sunni police colonel who fled Basra two years ago when he received a death threat.
He returned this month after hearing that Basra was improving and directed police to his old home, which had been turned into a militant safe house.
As police searched the home, the colonel pointed to a white plaster wall where a closet door had once been, said Mohammad, the police lieutenant.
"He came in and said there used to be a door here," said Mohammad, pointing to a storage space behind the ripped-out wall. "We wouldn't have found it otherwise."
Other such caches are buried in fields and hidden under floorboards throughout Basra, said Abed, the Iraqi army general.
The army has unearthed some of those weapons caches and arrested more than 1,500 suspected militants, including 70% of the militias' leadership, Abed said.
"We are dealing now with the smaller guys, the tail end," he said.
Tail end or not, whoever remains in Basra still has bite.
Even though security forces are deployed throughout the city, militants continue to strike at critics and those who flout their austere vision of Islam.
Over the weekend, the head of Basra's intelligence department was killed in a drive-by shooting in eastern Baghdad, the Associated Press reported.
Brig. Gen. Jabar Musaid had played a leading role in the recent crackdown against Shiite militias in Basra.
Zaher, the frightened Basra resident, said one of his relatives was killed in May after he criticized the militias in a street-corner interview with an Iraqi television station. A pair of Shiite clerics loyal to the government were killed in April.
Since the government declared victory in Basra in April, there have been three bombings by militants at newly reopened music shops, which are symbols of the city's renaissance.
"The people who do this have stones for brains," said Khairalla Qassem, who plays in a local music troupe that was attacked during a concert last month. "Unfortunately, they're still out there and still forcing us to live in fear."
Qassem rolls up his left pants leg to reveal a fresh 6-inch-long scar on his knee.
In early May, Qassem was playing Basra's unique folk music, known as the Khashaba, at a wedding party in a private garden when someone tossed a grenade over the wall.
"Suddenly there was an explosion, and everyone was screaming," Qassem said. "The music stopped."
No one died in that attack, or in the subsequent three bombings that ripped through Qassem's music shop and the one next door, but the message was clear: Basra's musicians were not out of danger, even if the militias were out of sight.
The most recent bomb exploded June 9, shattering the front window and ripping holes through the sheepskin hides stretched over the store's tambourines and hand drums.
Rebuilding Basra
Success in Basra depends on more than uprooting militants, said Akil al-Furrayji, a local council member who has thrown his support behind the government since the spring offensive. Militia sympathizers hold many positions in local government bodies, he said.
Though the gun-toting militants have largely disappeared, their allies within the bureaucracy continue to fight in more subtle ways.
The local council reinstituted a ban on alcohol that the militias had when they ruled Basra, despite a federal Iraqi law that prohibits such bans.
The central government's decision to fire 15 heads of local government agencies who were accused of being soft on the militias has met stiff local opposition.
"The Shiite militias and the Islamic parties that backed them are struggling to retain power now," al-Furrayji said. "As long as the roots of the problems aren't solved, with jobs, development and political deals, I fear that the violence can return even worse than it was before."
Prime Minister Nouri al-Maliki has signaled that rebuilding Basra is a top government priority. He earmarked $100 million to kick-start the city's economic fortunes and assigned his justice minister, Safa al-Safi, to remain in Basra to head the effort.
Al-Safi said the money will target key infrastructure lacking in Basra, including health care, education, sewage and electricity.
"We hope this money will be used to allow the people to benefit as much as possible," al-Safi told local leaders this month. "The projects will begin very soon."
The promise of reconstruction contracts and a say in how the money will be spent is a powerful carrot the government can use to get support from political and tribal leaders, al-Furrayji said.
"All the reconstruction money is in the hands of the central government now, so people who once opposed the government are now being supportive," he said.
Elsewhere in Iraq, such as in Sadr City, another Shiite militia stronghold in Baghdad, the government has been slow to distribute such funds.
"In the end, you won't defeat the militias with force, only with politics," al-Furrayji said.