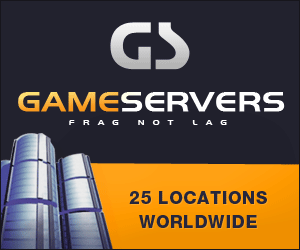 Washington Post
May 18, 2007
Pg. B3
Mix of Old, New At Three-Day Andrews Event
By Nelson Hernandez, Washington Post Staff Writer
The tarmac of Andrews Air Force Base was cluttered with planes yesterday, as if the contents of a giant toy chest had been spilled over a vast swath of concrete.
There were T-45 trainers and F-16 jet fighters. A B-52 bomber was parked near a C-17 transport plane. It was a day for ground crews to scurry around under a steel-gray sky, dabbing final coats of paint, loading munitions and snaking fuel lines into their birds.
Beginning today, however, three days of aerobatic demonstrations will be performed during the Joint Service Open House. An estimated 100,000 to 150,000 people will visit the show, featuring a hearty soup of letters and numbers, some familiar, others not so.
The Navy is showing off its MH-60S helicopter and an EA-6B electronic warfare jet. History buffs can marvel at a BT-13 trainer from World War II, a P-51 fighter and a squadron of Japanese planes. For those who like the land, there's an M1 Abrams tank and a battalion's worth of other vehicles.
Each plane has its story, often closely intertwined with the people who fly them and care for them. Most U.S. pilots during World War II learned to fly on a BT-13 trainer. More than 11,000 were built; there are only 40 left flying today. There's a C-54 cargo plane that was used during the Berlin Airlift. One of the F-16s comes from the D.C. Air National Guard unit responsible for intercepting planes that fly into the wrong parts of the Washington metropolitan region.
If that happens during the air show, the F-16 on display will be ready for action. Master Sgt. Paul Borders and Tech. Sgt. John Mattingly, of the 113th Maintenance Squadron, have fitted the jet with air-to-air missiles that can knock another plane out of the sky from many miles away.
"The moment the horn goes off, in two minutes the engines are running," Borders said.
One of the helicopter pilots readying was Lt. j.g. Leah Tunnell, who flies the MH-60S Knighthawk, a helicopter that transfers people and cargo between ships, performs search-and-rescue missions and can drop special warfare teams into hostile territory.
Her husband, also a pilot, died in a helicopter accident a year ago. But she continues to fly, and she beamed when talking about her helicopter. There is nothing like the rush of flying below 200 feet across the Potomac or dropping cargo off on a bobbing ship, she said.
"When I was little, I loved how they sounded," Tunnell said. "They fly real low. It's a lot of fun to be sitting there with two pilots and the crew in the back. . . . I love the job. I love the mission, and the people we work with are fantastic."
Sometimes the planes were on the periphery of a larger story. Joe Groetsch, 77, is part of the crew that takes care of the C-54 cargo plane. During the Berlin Airlift, he was just a teenage military policeman patrolling the shattered streets of postwar Berlin. His eyes grew distant as he remembered arriving at Tempelhof Airport on Jan. 3, 1949, as the airlift was underway.
"When I flew to Berlin, it was nothing but a shambles, a mess," he said, incredulous that 2 1/2 million people lived in the ruins. "There wasn't a tree standing. Any bombed-out house that had wood, they took the wood out for fuel. I don't know how anybody could live through this."
Groetsch returned to Berlin in 1998 for the 50th anniversary of the airlift, parading down a street with other veterans.
"You could see the German men and women, and tears were coming down their faces," he said.
Moments after he recalled the celebration, there was a crackling roar overhead. The Thunderbirds, the Air Force's flight demonstration team, streaked past the air base in a glimmering triangle.
They were supposed to loop around the base once and then land, a public affairs officer said. But the jets stayed aloft as long as they could, turning and dancing across the sky.