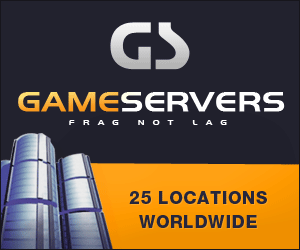 USA Today
September 3, 2008
Pg. 4
System passes first big test

By Alan Levin and Peter Eisler, USA Today
A three-year effort to repair and strengthen New Orleans' levees — combined with some good luck — allowed the Big Easy to escape serious flooding from Hurricane Gustav, according to the government and outside experts.
But the glancing blow from the Category 2 hurricane exposed the city's vulnerability, they say. Even as the storm weakened, its surge came within a foot of exceeding the walls on the city's Industrial Canal, one of the most vulnerable areas of the levee system.
"Absolutely, (luck) was a factor," said John Meador, deputy director of Project Hope, the Army Corps of Engineers' $15 billion levee upgrade project. "If there had been a direct hit, a different path or something, it could have been different."
Despite some anxiety as wind-whipped waves crested over the top of one 12-foot high wall, the levees held fast. Meador and Col. Greg Gunther, operations chief of the levee project, attributed the success to scores of improvements in the levees and a coordinated effort to better prepare for the next hurricane.
"There were no failures of any of the federal levee systems," Gunther said.
Three years ago, New Orleans' levees failed in dozens of locations during Hurricane Katrina, swamping the city for weeks. One of those failures occurred on a concrete wall on the Industrial Canal, which allowed flood waters to devastate the Lower 9th Ward.
A similar wall on the opposite bank of the Industrial Canal got a rigorous test from Gustav on Monday. High water poured from the marshes to the east of the city, through a web of shipping channels and into the Industrial Canal.
Walls in the area need to be as high as 15 feet above sea level to protect against a major hurricane, Gunther said. But many of the larger sections are 12-13 feet high, including the section where waves flowed over the top, according to the corps.
The corps replaced the section that failed during Katrina with a fortified 15-foot wall, but it has chosen not to raise the other walls on the Industrial Canal.
Instead, it awarded a $700 million contract last April to construct a massive gate east of the city to block the surge before it reaches the vulnerable canal. A temporary barrier is expected to be in place by next year, but the project won't be complete until 2011, Gunther said.
The corps acknowledges that the walls on the canal remain one of the levee system's most vulnerable points, he said. Engineers have beefed up the earthen foundations surrounding the walls.
They also are covering the backside of the walls with so-called splash pads, which prevent dirt from eroding if water splashes over the wall.
"It was nice to see all that water sloshing over the wall and hitting the splash pad," said J. David Rogers, a Missouri University of Science and Technology professor who investigated the levee failures three years ago. "That's what it was supposed to do."