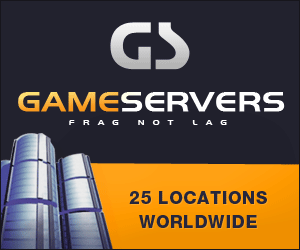 Media: AFP
Byline: Jihad Karbalai
Date: 20 October 2006
Body:
KARBALA, Iraq, Oct 20, 2006 (AFP) - The wind whistled across the baked
earth, an arid moonscape cratered with row upon row of man-sized pits, as
an army of Iraqi gravediggers went about their grim daily task.
Two mourners, young men, crouched weeping before a fresh pile of earth
marked simply with a number, an anonymous disc that is the final tribute to
the latest victim of Iraq's pitiless sectarian dirty war.
The work does not stop. Twice a week freezer trucks drive south from
Baghdad to Karbala carrying scores of corpses, some blackened by fire, some
maimed by power tools, many with their hands bound tightly behind their
backs.
"Every week we get one or two groups of unidentified bodies, including
Shiites, Sunnis and even Syrians and Jordanians," said chief undertaker
Kadhim al-Kafaji. "We get anywhere between 100 and 300 bodies per week."
As he spoke, a team from the Iraqi health ministry hosed congealing blood
from the floor of one of the trucks, while gravediggers used bolt-cutters
to sever the tight cords binding a bloody, bloated cadaver's wrists.
Islamic custom dictates that a body should be buried within 24 hours of its
death, but with sectarian death squads and suicide bombers roaming the
streets of Baghdad, the city's mortuaries are overflowing with unclaimed
corpses.
The city's health authorities have come up with the best solution they can
think of in these dark days.
Each body is photographed with a digital camera, and assigned a number in a
computer database. Then, it is loaded in one of the refrigerated vans and
taken to one of the Shiite holy cities for burial.
Once upon a time, all bodies just went to the massive graveyard of Najaf,
but authorities there could not cope with the constant stream of corpses
and now overflow cemeteries have been established in Karbala.
Here, the bodies are assigned to numbered graves.
On the day, AFP visited the Al-Wadi Al-Jadid cemetery outside Karbala, more
than a hundred were lain out on a barren plain while workers used mattocks
and baskets to scoop out individual grave plots.
Workers employed by the "Office of the Martyr Sayyed al-Sadr", the Shiite
radical party of Moqtada Sadr, which is itself accused of having a hand in
the sectarian dirty war, unloaded the bodies.
They then scrubbed them down with sand -- in place of scarce water -- and
rolled them up in white shrouds and sheets of plastic.
Each is then lowered into a grave, which is then marked with the number
assigned to the body on the Baghdad database.
Many families never find loved ones, and some Sunni relatives would fear to
travel to Shiite Karbala amidst the communal bloodletting, but those who
match a face to a grave can at least pay last respects.
For the Sadr movement's volunteers it is a harrowing job.
"All this blood flowing is about to become the third river in Iraq," said
Salem Hassan, in a bitterly ironic nod to Iraq's traditional name, the Land
of the Two Rivers, the Tigris and the Euphrates.
According to Salim Kadhim, spokesman for Karbala Province's health
department, the new cemetery has received 1,029 corpses since May, with
many others going to similar sites near Najaf.
"These bodies were received from the Baghdad mortuary, which is run by the
health ministry. The mortuary sends these bodies to the Sadr offices in
Karbala and Najaf," he said.
Meanwhile, in Baghdad, US officials admitted that their latest security
plan had failed to stem the sectarian violence, forcing them to look at
alternatives.
The graves are not yet full.