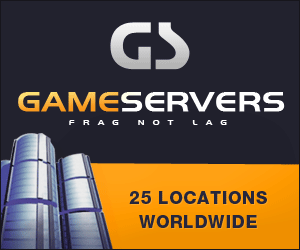 Shreveport Times
April 9, 2008
New posts could result from increased nuclear training

By John Andrew Prime
As many as 300 new jobs may come to Barksdale Air Force Base in coming months, part of increased training and management of nuclear operations there, Louisiana lawmakers say.
U.S. Sen. Mary L. Landrieu, D-New Orleans, and U.S. Rep. Jim McCrery, R-Shreveport, announced Tuesday the Air Force is proposing the jobs "to support increased training requirements and better management of nuclear operations around the country.
"With this increase in manpower, the Air Force has once again recognized the important role Barksdale Air Force Base plays in defending our nation," Landrieu said. "This training mission with a focus on nuclear operations will not only enhance Barksdale's role in a critical area of military defense, but will also provide economic growth to the Shreveport-Bossier area.
"These jobs are in addition to expected growth at the Air Force Network Operations Center, which is a critical component of the Air Force Cyber Command Provisional at Barksdale. Cyber Command is the underpinning of our nation's ability to fight new wars in cyberspace."
The action reflects pronouncements by Air Force leaders in recent months that greater emphasis will be placed on the nuclear strategic mission in the wake of an August incident in which a Barksdale B-52 returning from Minot Air Force Base, N.D., was inadvertently loaded with a pylon of missiles whose nuclear warheads had not been removed.
Investigation into that incident determined the fine edge of training and preparedness needed to conduct the nuclear mission had eroded for a number of reasons since the 1990s, when Strategic Air Command was dissolved and the mission was spread between a number of different defense entities.
Landrieu's office said the news developed from a conversation between the senator and Lt. Gen. Robert J. Elder Jr., commander of the 8th Air Force, which has its headquarters at at Barksdale.
"I will continue to work with Gen. Elder and Congressman Jim McCrery to ensure Barksdale has the federal funds it needs for Barksdale's expanded mission," Landrieu said.
Said McCrery: "Any time we can sustain and prolong our nation's B-52 fleet, it's a good thing for the Air Force and the country. Over and over, the B-52 has proven its combat prowess. And Barksdale Air Force Base continues to play a key role, both in our national defense and in the economy of the 4th Congressional District. The additional manpower at Barksdale certainly would be welcomed."
Elder said the new faces likely will be Air Force personnel due to deployment requirements but there could be some civilians in the mix.
It was welcome news to retired Brig. Gen. Peyton Cole, a former commander of the 2nd Bomb Wing. "In a way it does surprise me," said Cole, who commanded the wing when the nuclear mission was as front and center as the convention mission is today.
"A lot of times, we take the findings and 'eat the report' and never do anything. I have long felt we have sorely neglected the nuclear mission. That's a mission where there can be zero defects. We can tolerate no errors."
The Air Force also proposes some B-52s will be moved to Minot Air Force Base in North Dakota, but it was unclear where these would come from.
"Regarding the B-52s, the Air Force will program for a force of 44 combat-coded aircraft, with 76 total aircraft inventory," Elder said. "The plan to retire the currently unfunded 18 attrition reserve aircraft is not changed."
That's an increase from the previous total of 56 airplanes maintained in the inventory, of which only 32 had been "combat-coded," he said.
Barksdale will retain all its existing active-duty squadrons, Landrieu's release says. The base is home to three active-duty squadrons, the 11th, 20th and 96th Bomb Squadrons in the 2nd Bomb Wing, and to the 93rd Bomb Squadron in the Air Force Reserve Command's 917th Wing.
The Minot Daily News reported today, however, that a new squadron of B-52s will be formed there under the 5th Bomb Wing, Barksdale's sister unit. The number of combat-ready aircraft at Minot will increase from 12 to 22, the paper said, citing the North Dakota congressional delegation.
The new squadron will join the wing's exiting B-52 unit, the 23rd Bomb Squadron. Minot now has has 35 B-52s, including 17 in attrition reserve and one on loan to NASA. The rest are here at Barksdale, or deployed.
The change will result in about 1,090 additional personnel at Minot.