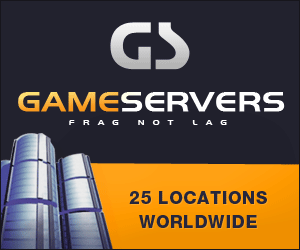 TOM CANAVAN
Associated Press
PHILADELPHIA -
Tiki Barber walked off the football field for the last time in his 10-year career with no regrets, no tears and another big game for the New York Giants.
In keeping with this turbulent 2006 season, the 31-year-old running back also walked into retirement with another disappointing loss, but with the admiration of his teammates and his opponents after rushing for 137 yards and having a hand in all four Giants scores in a 23-20 loss in the NFC wild-card game Sunday.
"You're a warrior," Eagles Pro Bowl safety Brian Dawkins whispered into his ear as the pair headed off to the locker room following Philadelphia's win on a last-second field goal by David Akers.
"That meant a lot to me," Barber said. "That's his mentality of how he plays the game and it made me feel good."
If there is a lasting image Barber will remember, it was being with his peers one last time. It was also knowing he gave it his all every time he was on the field.
Barber's ever-present smile was on his face throughout his 10-minute interview on a podium. There was never a sign of a tear and he made a point to leave the media room after shaking hands with his future peers.
He intends to embark on a career in television next season. Negotiations on a television contract have been in the works for weeks.
He also leaves with no regrets about not winning a Super Bowl. He played in the game in 2001 when the Giants were blown out by the Baltimore Ravens.
"I have come to the conclusion that is not going to define me," Barber said. "My legacy will be of someone who has played through the ups and downs and good times and bad, and you always knew what you were getting out of me on Sunday. I have never given up. I have never walked off that field without leaving it all on the field
"That's what all the competitors who played against me and the fans who watched me, that's what they all see."
Barber's final game was a microcosm of the season for the Giants (8-9): big expectations, a quick start, lots of chances and then a major disappointment in the end after being so teasingly close.
"It's fitting in a lot of ways; this is one of the hardest places I ever had to play. They were my biggest rivals and yet some of my greatest friends," Barber said of playing the Eagles in his finale. "It's fitting this was my last game. I'm proud of what we did. We hung strong despite some inconsistencies and missed opportunities, we did what we had to do to make this game close. But they were a little bit better. Now they go on and we go home."
The Eagles (11-5) will play the Saints (11-6) in New Orleans next weekend.
The performance was typical of the season in what was possibly the last for coach Tom Coughlin.
It was a big tease all day.
"I'm not going to comment on that," Coughlin said of his future.
Eli Manning threw two touchdown passes to Plaxico Burress, the first on the opening series to give New York an early lead and the last, an 11-yarder with 5:04 to play that tied the game at 20.
However, with the game on the line the Giants failed to make a key play. The Eagles went down the field behind the running of Brian Westbrook (20 carries for 141 yards) and won on the last play.
"Give Philadelphia credit and give Brian Westbrook credit," Barber said. "When they needed a big play, he made it for them."
It was par for the season for the Giants, who opened 6-2, building hopes of a Super Bowl trip. The second half was another story, with losses in seven of the final nine games, despite all of Barber's efforts.
New York was its own worst enemy. It had the ball in Philadelphia territory on five of its first six possessions and got 10 points. The Eagles took a 20-10 lead into the final quarter.
Barber and company challenged, but just missed.
"Football is an up and down game," Barber. "You hope you don't ride the roller coaster, but we did this year. We went up quickly and came down in a detrimental and frustrating way. We kept fighting though and pushed ourselves into the playoffs and had a chance. That's all you want, a chance. We didn't take advantage of it, ultimately."