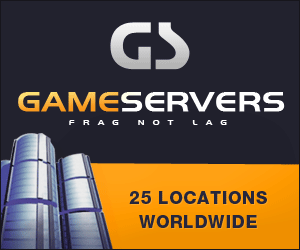 DAN GELSTON
Associated Press
KENNETT SQUARE, Pa. -
Every time the outlook was grim for Barbaro, the Kentucky Derby winner pulled through like a champ. Time will tell if he can do it again.
After months of upbeat progress reports, the horse suffered a significant setback Wednesday because of laminitis - a painful, often fatal disease - in his left hind foot.
Chief surgeon Dean Richardson removed damaged tissue from the hoof, and afterward the bay colt was placed in a protective sling in his ICU stall at the University of Pennsylvania's New Bolton Center. Barbaro has been rehabilitating here since shattering three bones in his right hind leg just a few strides into the Preakness on May 20.
The news came as a jolt, especially since owners Gretchen and Roy Jackson and Richardson recently said they were hopeful the colt would be released from the hospital, perhaps by the end of the month.
"Things were marching along pretty smoothly until this," Gretchen Jackson said. "We've been there before with him. He's a horse that wants to live.
"They're taking extreme measures," Jackson said. "They're treating it very aggressively. They're really pulling out all the stops to help him."
Barbaro was in stable condition, according to a statement released Wednesday morning by New Bolton. The tissue was removed Tuesday night, a week after a new cast was put on the leg.
Barbaro had become uncomfortable on his left hind foot in recent days and the cast was removed after some new separation on the inside portion of his hoof was found.
Dr. Scott Morrison, who applied the cast on Jan. 3, called the latest development "a bump in the road" and said Barbaro "can possibly overcome it.
"When a horse tries to grow back an entire hoof capsule like Barbaro is, complications are expected along the way," added Morrison, the head of podiatry service at Rood and Riddle Equine Hospital in Lexington, Ky. "While the foot is growing back, there is some wall structure and tissue that becomes compromised along the way and has to be removed."
Though Morrison wasn't present at New Bolton when Richardson removed the loose tissue, he believes Barbaro's condition has not regressed or gone "back to square one."
"But I wouldn't say the prognosis is good for the foot," he cautioned. "It's still grim. He still has to grow a hoof wall for his prognosis to improve. There's still a long road ahead."
Gretchen Jackson brought Barbaro fresh grass and said the colt's appearance was "not as bright" when she saw him Wednesday morning. But, she said, the colt had visibly improved later in the day when her husband, Roy, visited.
The cast change could have caused some inflammation, said Dr. Kathleen Anderson, Barbaro's attending vet when the horse was racing and stabled in trainer Michael Matz's barn at the Fair Hill Training Center in Elkton, Md.
Anderson said Barbaro has proved he was strong enough to overcome his latest medical obstacle.
"We all know most horses don't get this far," she said. "The bottom line with Barbaro is the fractured leg is the one that would have been the end of most horses. He won't be getting to the big green field any time soon, but I don't think this is insurmountable."
After his injury in the Preakness, Barbaro developed severe laminitis, a potentially fatal disease caused by uneven weight distribution in the limbs. The result was that 80 percent of his left hind hoof was removed in mid July.
"I was there (Tuesday) and it was obvious he was not comfortable in that foot," Jackson said. "The easiest and best way to work on Barbaro is when he's laying down. They had to wait until he was laying down and when they removed the cast, they discovered some reason for him feeling pain."
Just over a week ago, Richardson said Barbaro's right hind was getting stronger and should eventually be healthy enough to allow the colt to live a comfortable, happy life.
But he also warned: "Barbaro's left hind foot, which had laminitis, remains a more formidable long-term challenge. The foot must grow much more for him to have a truly successful outcome."
Still, the Jacksons and Richardson remained optimistic Barbaro could be on a Kentucky farm by the end of January.
"It's sad that's he's had a setback because he was marching along toward living outside the hospital," Jackson said. "The only thing we care about is that he's not in pain."
The disease, called laminitis or founder, involves inflammation and structural damage to tissue that bonds the horse's bone to the inner wall of the hoof.
Richardson said in July that Barbaro's laminitis was "basically as bad a laminitis as you can have. It's as bad as it gets."