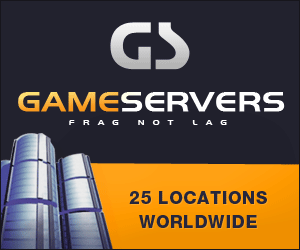 London Sunday Times
June 29, 2008 By Sarah Baxter, in Washington
In defiance of traditional party labels, Barack Obama, the Democratic presidential nominee, may ask the defence secretary of President George W Bush to stay on if he wins the White House.
Obama's top foreign policy and national security advisers are pressing the case for keeping Robert Gates at the Pentagon after he won widespread praise for his performance. The move would be in keeping with Obama's desire to appoint a cabinet of all the talents.
After appealing for unity with former rival Hillary Clinton and her supporters and big donors last week, Obama, 46, is turning his attention to wooing Republicans and independent voters who may be concerned that he lacks the experience to be trusted with America's defence.
Richard Danzig, an adviser to Obama on national security and a former navy secretary, said: "My personal position is Gates is a very good secretary of defence and would be an even better one in an Obama administration."
The appointment would cause a furore among Democratic party activists but would have the advantage of providing continuity at a time when Iraq appears to be stabilising and demanding more independence from America.
Ivo Daalder of the Brookings Institution in Washington, a foreign policy adviser to Obama, said: "Robert Gates is one of the best defence secretaries we have had in a long time and it makes a lot of sense to keep him."
Gates, a former member of the bipartisan Iraq Study Group, was initially sceptical about the troop surge in Iraq and has been quietly seeking an orderly transition to a new US administration in January so that hard-won military gains in Iraq are not thrown away in a hasty withdrawal.
At one stage last year, he had hoped that 60,000–70,000 US troops could be withdrawn by Christmas this year, but he was persuaded to back more modest reductions by General David Petraeus, the US commander. There are still 150,000 US troops in Iraq.
Obama has declared he will be as "careful" about leaving Iraq as Bush was "careless" going in. His current position is to remove all combat troops from Iraq within 16 months at the rate of "one or two" brigades a month. He is preparing to visit Iraq and Afghanistan, and will stop over in Britain.
Gates recently said Obama and John McCain, his Republican rival, were likely to take a "sensible approach" to Iraq because "the next president would suffer the greatest consequences if we do get the endgame wrong". Retaining Gates would give Obama "cover" for adjusting his policy if necessary, while reassuring Republicans that withdrawing from Iraq would not imperil national security.
Gates showed he was comfortable working with Democrats when he appointed John Hamre, a former senior official under Bill Clinton, to serve as chairman of the influential Defence Policy Board last year. He also appointed William Perry, a former defence secretary who is advising Obama, to the board.
Gates has said he finds it "inconceivable" that he would stay on but Obama's advisers believe he would respond to the call. "This is a man who believes in service," Daalder said.
James Carafano, a defence expert at the conservative Heritage Foundation in Washington, said Obama would be making a "smart move" if he asked Gates to carry on. "He has clearly adopted a mainstream course on national security that would be acceptable to either McCain or Obama."
Last month Gates said he backed negotiations with Iran, a policy favoured by Obama. "We need to figure out a way to develop some leverage . . . and then sit down and talk with them," the defence secretary told an association of retired diplomats.
Obama has been attacked by McCain, 71, for being all talk and no substance when it comes to forging cross-party alliances. The independent-minded McCain has had the courage to buck party lines, Republicans argue, while Obama is a conventional liberal beneath the bipartisan rhetoric.
Obama has previously told The Sunday Times he is interested in appointing independent Republican figures such as Senator Chuck Hagel to his cabinet. Hagel, who opposed the Iraq war, is still considered a leading contender for defence secretary or another prominent post.
Obama has also praised Team of Rivals, Doris Kearns Goodwin's biography of President Abraham Lincoln, because it showed how Lincoln was able to marshal a civil war-era cabinet of former opponents.
Last week Obama told Joe Klein, a commentator for Time magazine: "The lesson is not to let your ego or grudges get in the way of hiring absolutely the best people . . . I have an interest in casting a wide net, seeking out people with a wide range of expertise, including Republicans."
Speculation intensified this weekend that Obama may offer Hillary Clinton the position of health secretary after he appointed Neera Tanden, her senior policy director and a key architect of her healthcare plan, to his campaign team.