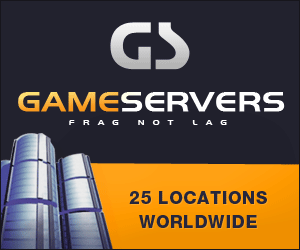 Financial Times
September 5, 2008
By James Blitz, in Brussels
Kurt Volker, the new US ambassador to Nato, hit the ground running when he took over the job in August.
Arriving at Nato headquarters in Brussels on August 12, four days after the Russia-Georgia conflict broke out, he was rushed straight into a meeting of Nato ambassadors to discuss the crisis. At the end of a hectic day he finally got to see the inside of his official residence – only to find US secretary of state Condoleezza Rice's office on the phone.
Even so, if there is one man likely to be unfazed by such a baptism of fire it is the 43-year-old Mr Volker. He is no stranger to Nato. As an adviser to Lord Roberston, the former Nato secretary-general, he got to know the institution well and its significance. It is at the heart of the dispute over Russia; it is driving the fight against the Taliban in Afghanistan; and, with France now set to join the integrated military structure next year, Nato's importance is being greatly enhanced.
In an interview with the Financial Times this week, Mr Volker's focus was very much on how the defence alliance responds to the crisis in Georgia.
One issue he raised, for example, was that Nato must begin looking at ways to enhance its military commitment to defend the three Baltic states from attack following Russia's incursion into Georgia .
Mr Volker said Nato was firmly committed to defending the Baltic states from attack because they were signatories to the alliance's Article 5, which commits countries to come to the defence of fellow members. He said that Estonia, Latvia and Lithuania were concerned by Russia's actions in Georgia. The alliance, he said, must therefore send signals in the area of military "planning and exercising" that it intended to help to shore them up.
Mr Volker said: "Those countries are members of Nato. So if there is any attack on those countries we will all respond . . . But they are feeling a little rattled by seeing Russia use military force to invade a sovereign, small neighbouring country. We do need to send signals to shore them up a little bit."
He added: "We will have to make sure Nato is postured the right way so that the Article 5 commitment is realisable, not just as a political matter but as a military matter too. We need to do what Nato ought to do, not in a provocative way and not in a rushed and hasty way. But Nato being credible is what's important."
Mr Volker said the weeks since the August 8 incursion had shown the US and European Union working closely. "Everyone is committed to sticking together," he said, noting the outcome of this week's EU emergency summit had been well received in Washington. "Even if there is a nuance or difference between this person or that person we are consciously avoiding emphasising the differences and emphasising the commonality."
However, he said the US would make the case for Georgia and Ukraine to take another big step towards Nato membership in December – joining the alliance Membership Action Plan – despite the firm opposition of states such as France and Germany .
"When [Nato] leaders met in April, they not only said Georgia and Ukraine would become members of Nato but that MAP was the logical next step; and we will review this in December. Since April, what we have seen has increased in Georgia's mind why it [MAP status] is important to them. And it has also become a higher political symbol, I think, to say Nato is moving ahead in its relationship with Georgia."
Some diplomats argue that the US may not be able to press home the case for MAP membership because the Bush administration will be on the verge of leaving office. But Mr Volker insisted there was support across the US political divide for bringing Georgia and Ukraine into Nato.
"When you look at the two [presidential] campaigns they have both been no less strong on the issue, be it [John] McCain or [Barack] Obama. The US has a very unified position on this across the spectrum. Nato has always been an area that has bi-partisan political support – be it Nato enlargement, operations in Afghanistan or operations in Kosovo."
Mr Volker said Nato was beginning to look at how to get the Georgian military back on its feet after the blow it had suffered in the recent conflict. He said no decisions had yet been taken, but the US would want Nato to look at a range of concrete measures. These included helping Georgia to define a national military strategy and structure for a professional defence force; helping to re-establish strong command control and communications in the armed forces; providing military leadership training; and helping to establish strong co-ordinated airspace management.
On Ukraine, meanwhile, he said Nato must offer broader support. "The political signal to Ukraine has to be one that is positive. Similarly, Moldova needs to know that we are interested in their sovereignty and independence. Territorial integrity is important for these countries because their borders were drawn under the Soviet Union and [Vladimir ] Putin has called a lot of them into question."
Mr Volker said the broad objective of the west's policy must be "to have a positive relationship with Russia as a partner. You don't want to rush into a conflict with Russia, you don't want to escalate in a military fashion, you don't want to shut off the means of communicating with Russia." But he said Moscow "has got to be a partner that's playing by 21st century rules".
Alongside Russia , Nato's military effort in Afghanistan is a central focus for the new ambassador. Mr Volker said there had been a huge surge in the military commitment to Afghanistan this year, but that there was still much to do. He acknowledged, for example, that the level of activity by insurgents was higher this year than it was in 2007 – and touching areas that were a little calmer.
"There has been a big surge in capability. But it hasn't been enough and we still need to have more success on the military side, the civilian reconstruction side and the counter narcotics side – and stronger efforts from the Afghan government itself," he said.
If there was good news on the Afghan front it was that public opinion across Nato members states was far more sympathetic about the war than it was this time last year. "People recognise that we are in Afghanistan for the right reasons: it's important to our own countries, it's important to the Afghan people and they want us there and it's the right effort."
Even so, there are still issues to tackle. One he hopes to see resolved is the determination of many states to have caveats vetoing the movement of their troops to dangerous areas. "The problem you have is that when you've a situation where some allies – like the Dutch and the Canadians – are taking on the heaviest risks and other are preventing their forces from taking on heavier risk, that creates a dynamic of tension in the alliance. What we would like to see is an increase in operational flexibility; we would like to see increasing political solidarity over time in Nato – people feeling we are in this together and we are supporting each other."
What cannot be denied, however, is the growing profile for Nato epitomised by France's decision to join the integrated military structure next year. The French move had less impact militarily than one might think, he said, because they were already doing a lot operationally. "But politically it is critically important because we have France choosing to invest politically in Nato. And parallel to that you have the US and others saying we fully support the EU taking on security tasks."
His hope is that France's move – and the range of geopolitical crises now hitting the headlines – will make Europeans think harder about boosting defence spending. "I think in the 1990s and early 2000s there was a diminishing awareness in Europe of the connection between the well-being and prosperity that Europe enjoys and the need for continued investment in security. Defence budgets were sinking, Nato was off the radar screen, there was a sense that Europe was simply prosperous and democratic and the security elements were less important.
However, that has changed. "The fact of the French integration as well as the events we are seeing in the world – be it Afghanistan and Georgia – are probably reminding people that this investment in security is important." He hoped, at any rate that this will be a message that comes out of next year's 60th anniversary summit for the Nato alliance.