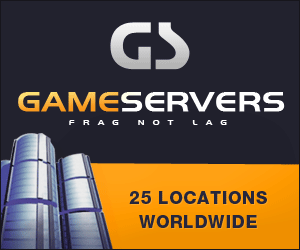 MICHAEL COWDEN
Associated Press
PITTSBURGH -
Canadian businessman Jim Balsillie has withdrawn his offer to buy the Pittsburgh Penguins, current owner Mario Lemieux said Friday.
Balsillie, whose company makes the BlackBerry wireless messaging device, had signed an agreement on Oct. 5 to buy the Penguins from Lemieux's group for about $175 million. The deal was expected to be finalized any day.
But talks between Balsillie and the NHL, which must approve the purchase, broke down and Balsillie issued a notice of termination Friday, the team said.
"We were hopeful that this was going to come to a conclusion any day," Penguins CEO Ken Sawyer said Friday night during a news conference at the arena.
"All we know is that he and the league couldn't come to an agreement and he chose to give us a notice. The price and the terms, there was no problem there."
Balsillie had said he was committed to keeping the team in Pittsburgh - a condition the NHL had all but mandated as long as a new arena is built.
On Friday, NHL commissioner Gary Bettman repeated warnings that the Penguins' future in Pittsburgh is uncertain if the Isle of Capri casino chain is not awarded a license to build a slots parlor in the city.
"If the Isle of Capri is not granted the license on Wednesday, then an already volatile situation will be aggravated," he said. "It is imperative that the Penguins have a new arena on economic terms that make sense for the franchise and for the team to remain in Pittsburgh."
Lemieux said the news creates "significant uncertainty" for the team.
"The Penguins organization will reevaluate our situation after the Pennsylvania Gaming Control Board makes the decision on the awarding of the Pittsburgh gaming license," he said.
State gaming officials are expected to announce a decision about some of the state's slots casino licenses Wednesday. Sawyer said he did not know why Balsillie chose not to wait for the announcement.
Isle of Capri Casinos Inc. has promised to build a $290 million arena to replace 45-year-old Mellon Arena, at no cost to taxpayers or the team, if it is awarded a license to build a slot machines parlor in the city. The other two applicants are expected to provide money toward an arena, but neither would fully fund a new building.
With the Penguins free to relocate once their Mellon Arena lease expires in June, city and county officials are working on an alternate plan if Isle of Capri does not get the license. Allegheny County chief executive Dan Onorato has pledged that an arena will be built even if it is not fully paid for with casino money, and parcels of land near Mellon Arena already have been acquired for the project.
"While news of Mr. Balsillie's decision to withdraw his offer to purchase the Pittsburgh Penguins comes as a surprise, our goals remain the same - to build a new multi-purpose arena and to keep the Penguins here in Pittsburgh for a long time," Onorato said in a statement Friday.
A group led by Hall of Fame Penguins forward Mario Lemieux bought the two-time Stanley Cup champions in federal bankruptcy court in 1999. Lemieux retired as a player last season and later put the team up for sale.
Balsillie, co-chief executive officer of Research in Motion Ltd., stepped in and began negotiating after the Penguins and Toronto businessman Sam Fingold could not complete a deal. The team announced July 28 that Fingold had reached a preliminary deal, for approximately $175 million.
Among the groups Fingold outbid was one led by New York taxicab medallion financier Andrew Murstein, who pledged to keep the team in Pittsburgh. Murstein brought Pittsburgh native Mark Cuban, the Dallas Mavericks owner, and former star quarterback Dan Marino into his group to help boost its viability.
Balsillie plays amateur hockey and was one of Time Magazine's "Time 100" last year.
Courtney Flaherty, a spokeswoman for Balsillie's firm, did not immediately return a message late Friday seeking comment.