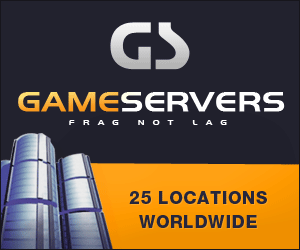 Washington Times
May 10, 2007
Pg. 9
Sees 'national reconciliation' as key to stability

By David R. Sands, Washington Times
The U.S.-led war in Iraq has damaged America's image in the Arab Middle East, but a premature withdrawal of U.S. troops from Iraq would make the situation worse, Bahrain's information minister, Muhammad Abdul Ghaffar, said yesterday.
"We all know the situation is not easy, but militarily speaking it is not wise now simply to withdraw from Iraq," Mr. Abdul Ghaffar said during a luncheon with editors and reporters at The Washington Times.
He acknowledged growing questions over the U.S. commitment in Iraq after the Democratic takeover of Congress in November, but said Iraq's various factions and ethnic groups still need time to create a workable national government.
"There is still much work to do on real national reconciliation, and without reconciliation we will not have a stable Iraq," he added.
Bahrain is considered a moderate Arab state and is the longtime base for the U.S. 5th Fleet in the region. Mr. Abdul Ghaffar said bilateral relations are strong.
But he expressed concerns about the growing tension between Iran and the United States on several fronts, including the conflict in Iraq and charges that Tehran is secretly trying to acquire nuclear weapons.
Bahrain, a Shi'ite-majority country with a largely Sunni Muslim ruling class, has long been wary of Shi'ite Iran's regional ambitions. But Mr. Abdul Ghaffar said Bahrain strongly favored diplomacy over a military clash.
"Yes, we are very concerned about Iran's aspirations, but we also acknowledge that Iran as a sovereign country has the right to nuclear technology for peaceful purposes," he said. "What we are totally against is any country trying to introduce weapons of mass destruction into our region."
"We hope there will not be an attack on Iran," he said. "We hope it can be solved diplomatically. Violence is not in the interest of any country in the region."
Mr. Abdul Ghaffar, a former state minister for foreign affairs and Bahrain's ambassador to Washington from 1994 to 2001, met with Karen Hughes, State Department undersecretary for public diplomacy, who is charged with bolstering the U.S. image in the Arab and Islamic world.
"I think she's trying her best, but I also think she's doing a very difficult job," he said. "America is such a huge country that it is very difficult to build just one single image."
"People in the Arab Middle East, for example, like American culture, go to American movies and want to live or visit America. But they are not very happy with American policies like its support for Israel. So it's very hard to build just one image."
The Bahraini minister expressed irritation with the State Department's annual human rights reports. While noting Bahrain's moves to greater democracy, the latest U.S. report criticizes what it says are continuing restrictions on the press, religious groups and civil liberties under the rule of Sheik Hamad bin Isa al-Khalifah.
Mr. Abdul Ghaffar said critical reports by the U.S. government and some private human rights groups had been "politicized," with certain countries singled out for harsher criticism.
"It is not fair," he said. "It is very difficult to give a picture of another country through an American prism. Each country has its own circumstances, its own level of political development."