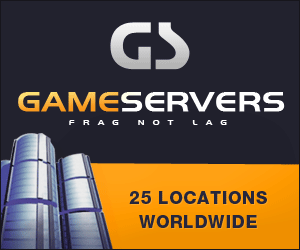 Media: The Associated Press
Byline: By ROD McGUIRK
Date: 20 October 2006
Body:
CANBERRA, Australia_The U.S. military's acknowledgment that its two-month
drive to crush insurgent and militia violence in Baghdad has fallen short is
no reason for international forces to quit Iraq, Prime Minister John Howard
said Friday.
U.S. military spokesman Maj. Gen. William B. Caldwell told reporters
Thursday the U.S.-Iraqi bid to crush violence in the capital, Operation
Together Forward, had not delivered the desired results, with attacks in
Baghdad rising by 22 percent in the first three weeks of the Muslim holy
month of Ramadan when compared to the three previous weeks.
"The violence is indeed disheartening," Caldwell said.
Howard, under mounting domestic political pressure to withdraw Australian
troops from Iraq, accepted Caldwell's assessment that the violence was
disheartening.
"In any military operation, you have heartening and disheartening things,"
Howard told Brisbane Radio 4BC.
"If you ask me if the situation in Iraq is difficult, yes it is; if you ask
me whether the issues and considerations have altered, no they haven't," he
said.
"We have to ask ourselves whether it would be a good thing for the coalition
to pack up and go. I don't believe it would because I think it would deliver
an enormous propaganda victory for the terrorist," he added.
Howard said the escalating violence could partly be explained by the U.S.
congressional elections on Nov. 7, in which the Republicans, U.S. President
George W. Bush's party, are trying to keep their majority in both chambers
of the Congress.
"It's not beyond the calculation and capacity of the terrorists in Iraq to
turn up the level of violence to put as much pressure on the administration
and to create the maximum focus on Iraq in the lead up to that election,"
Howard said.
Australia has 1,300 troops in and around Iraq. As one of the three countries
that contributed soldiers to the Iraq invasion, Howard argues that Australia
has a responsibility not to withdraw before its U.S. and British allies.
The opposition Labor Party says the coalition presence is worsening the
violence and has pledged to withdraw most Australian soldiers if it wins
government at election next year.
But Howard would not set a timeframe for Australia's withdrawal.
"We go when we can leave behind a reasonably secure and stable situation,"
Howard said.
Gen. Peter Cosgrove, the Australian Defense Force chief during the Iraqi war
who retired last year, described the escalation of violence as the latest in
a series of spikes over the past three years.
"I believe that it's part of these peaks and troughs and I believe that at
this stage security forces, particularly the Iraqis and especially the
(Iraqi) leadership, are going to redouble their efforts to try to bring the
place to a .... more stable plateau," Cosgrove told reporters at the launch
of his autobiography in Sydney.
The U.S.-led forces made a mistake by not making earlier use of defeated
Iraqi troops to enforce peace after the war, Cosgrove said.
"I think having the Iraqis earlier involved in providing the large numbers
necessary for their own security would have been probably an advisable
thing," he said.