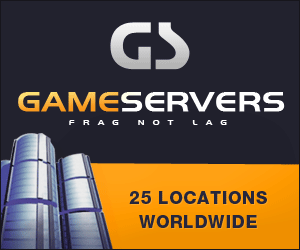 Wall Street Journal
February 23, 2007
Pg. 1
Political Survivor Gets Post as Public Liaison; Does Bigger Role Loom?

By Yochi J. Dreazen
BAGHDAD, Iraq -- In his latest remarkable political reincarnation, onetime U.S. favorite Ahmed Chalabi has secured a position inside the Iraqi government that could help determine whether the Bush administration's new push to secure Baghdad succeeds.
In a new post created earlier this year, Mr. Chalabi will serve as an intermediary between Baghdad residents and the Iraqi and U.S. security forces mounting an aggressive counterinsurgency campaign across the city. The position is meant to help Iraqis arrange reimbursement for damage to their cars and homes caused by the security sweeps in the hope of maintaining public support for the strategy.
Mr. Chalabi's writ is supposed to be limited mainly to security, according to aides to Iraqi Prime Minister Nouri al-Maliki, but he is already speaking ambitiously about playing a larger role in economic, health and reconstruction efforts as well. In his new capacity, Mr. Chalabi answers directly to Mr. Maliki and is already taking part in weekly planning meetings with senior American officials such as Ambassador Zalmay Khalilzad and Gen. David Petraeus, the top U.S. military commander in Iraq.
Mr. Chalabi's position was created as part of a broad push by Mr. Maliki's government to capitalize on any positive momentum created by the addition of 21,500 additional American forces to Iraq, of which some 3,000 have arrived so far. In the weeks after President Bush disclosed his plans to "surge" additional forces to Iraq, Mr. Maliki created five new government committees charged with making the plan work on the ground. They include panels focused on economic development, the restoration of basic services such as electricity, and, in Mr. Chalabi's case, the critical task of maintaining public backing for the initiative.
The new position is vaguely defined, and it is too early to tell how much power Mr. Chalabi will ultimately wield. How much money will be available to pay claims and how it might be awarded and disbursed remains to be finalized, too. But he is a skilled political infighter who has often shown a talent for making the most out of whatever hand he is dealt. Mr. Chalabi also maintains close ties with key political allies of Mr. Maliki such as radical Shiite Muslim cleric Muqtada al-Sadr, which gives him extra sway within Mr. Maliki's government. Indeed, U.S. Embassy officials suggest Mr. Chalabi's closeness to Mr. Sadr is a major reason he was offered the liaison post.
Already, some U.S. officials are expressing concern about Mr. Chalabi's new role, fearing he will undercut the elaborate system of elected and appointed local governments that American officials have been cultivating over the past three years. American and Iraqi critics also worry that Mr. Chalabi, a Shiite, will use his clout to ensure that Sunni Muslim neighborhoods of the city are hit hardest by the new security crackdown, a move that would further inflame Iraq's sectarian tensions.
"The question is whether he is really doing this to help, or whether he's trying to build himself a new political base in Baghdad or carry water for the Shiites," said a senior American official here. "And we simply don't know the answer to that yet."
In an interview yesterday, Mr. Chalabi said such concerns are unfounded, and stressed that he would use his position solely to help maintain public backing for the security push. "This is not about political parties, or about sectarian groups," he said. "We just want to motivate people to support the security plan, because otherwise it can't succeed."
Mr. Chalabi said he envisions helping Iraqis get the government to repair homes or furniture harmed in security raids, or to reimburse them for damage caused by the sweeps. He said he also plans to develop a way for Iraqis to report petty theft by security personnel, a common occurrence across Iraq. Mr. Chalabi insisted he would treat Sunnis fairly, and pointed to a recent series of conciliatory gestures he has made toward the embittered minority, which ruled for decades before the 2003 U.S. invasion that toppled Saddam Hussein.
In addition to leading the new "popular committee for mobilizing the people" in support of the Baghdad security push, Mr. Chalabi continues to head a government de-Baathification committee. That panel -- charged with expelling members of Mr. Hussein's ruling Baath Party from the government -- has come under fire for firing hundreds of thousands of mainly Sunni civil servants from their government posts. The mass unemployment and ill will resulting from the purge is widely believed to have helped swell insurgent ranks, and senior officials in the U.S. and Iraq have conceded the move was counterproductive.
Mr. Chalabi, too, has changed course in recent weeks and now says he wants to bring most former Baathists back into the government. Mr. Chalabi said he had helped draft legislation that would enable most of the ousted Sunni civil servants to reclaim their jobs or pensions, and said 14,000 former Baathists had already returned to their jobs. If the bill is signed into law, Mr. Chalabi said only 1,500 high-ranking former Baathists would be permanently barred from the government.
Despite such assurances, Mr. Chalabi remains a deeply divisive figure in Iraq, viewed skeptically by many U.S. as well as Iraqi officials. Critics see him as openly sectarian, and say they have little faith that he will treat Shiites and Sunnis equally in his new role.
"Chalabi is a very good politician, but we don't know his true intentions," said Mohammad al-Rubaie, who heads the district government in Baghdad's Karrada neighborhood. "We have to make sure that he doesn't have a free hand to do everything he wants, because otherwise his position can cause more harm than good, and create even more sectarian dangers."
Mr. Chalabi's return to prominence caps a remarkable turnaround for a man whose moment seemed to have passed after a string of political setbacks. He had spent decades in exile building ties with the neoconservative thinkers pushing for a U.S. invasion of Iraq. He returned to Baghdad after Mr. Hussein's ouster, but soon alienated many of his former backers by becoming a close ally of Mr. Sadr and making frequent trips to Iran. In December 2005 elections, Mr. Chalabi's party failed to win a single parliamentary seat.
Mr. Chalabi largely faded from public view, but he remained an active behind-the-scenes player in Iraq's chaotic political scene. He continued to run the powerful de-Baathification panel, made regular trips to Iran and recently returned from a trip to Syria undertaken at Mr. Maliki's behest, according to a senior Maliki aide.
An aide to Mr. Chalabi said the vehicle for his latest renaissance was born of the realization that an aggressive counterinsurgency -- which involves breaking down doors, rifling through houses and making wide-scale arrests -- can quickly alienate the public.
Mr. Maliki tasked Mr. Chalabi with building a system of district committees that will work with American and Iraqi security forces operating in each area of the city, the aide said. The hope is that these committees will make it easier for residents to get restitution from the Iraqi government -- and possibly the American military -- if their property is harmed, and give them an incentive to approach Iraqi and American forces with information about insurgents.
Fueling speculation that he will expand his role, Mr. Chalabi invited dozens of political, tribal and religious leaders to a meeting in a Baghdad hotel Wednesday to explain how his new post would function and begin the process of choosing the members of the liaison committees meant to operate in Baghdad's 10 districts. During the meeting, Mr. Chalabi repeatedly told the crowd of his close ties to Mr. Maliki and described an ambitious plan to ban cars from the main market area of the Rusafa neighborhood for security reasons, a move he said would rejuvenate economic growth there.
In the interview, meanwhile, Mr. Chalabi said he would use his new position to identify shortfalls in the city's health system and basic infrastructure.
Even Mr. Chalabi's critics acknowledge he is an unusually skilled politician, a gift on full display as he made his way through a smoke-filled banquet hall in the Mansoor Hotel Wednesday, nattily attired and trailed by a retinue of bodyguards and aides. Mr. Chalabi glad-handed his way from table to table, exchanging handshakes and kisses with the local Iraqi political officials clamoring for a moment of his time. By the end of the meeting, he had won over at least some of the skeptics.
"It doesn't matter that he didn't win a seat in the elections -- this is a man who is better than most of the current people in parliament," said Muslim Ahmad Saleh, chairman of the district government in the Kadhamiya neighborhood.