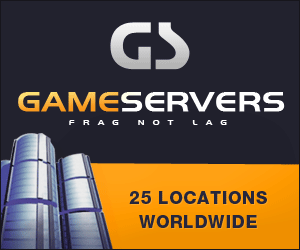 Media: The Associated Press
Byline: By ELENA BECATOROS
Date: 01 September 2006
BAGHDAD, Iraq_Iraqi forces will expand their security operation into eastern
Baghdad _ including Shiite militia strongholds _ the defense ministry said
Friday, a day after a barrage of coordinated attacks across those areas
killed 64 people and wounded 286.
Rescue crews pulled bodies from the rubble after Thursday night's violence,
which police said included explosives planted in apartments, car bombs and
several rocket and mortar attacks on mainly Shiite neighborhoods.
The bloodshed capped a violent week that saw hundreds of Iraqis killed, and
came despite a massive security crackdown in the capital that has targeted
some of Baghdad's most problematic neighborhoods.
Authorities reported more violence Friday, with a mortar attack on an
open-air market in Mahmoudiya, about 30 kilometers (20 miles) south of
Baghdad, killing three people and wounding 12, an Iraqi army official said.
Gunmen also fatally shot one policeman in each of two towns outside Baghdad,
while police also said they found the body of a Saddam Hussein-era
intelligence officer who had been kidnapped and shot.
The U.S. Defense Department issued a report to Congress saying that
sectarian violence is spreading in Iraq, with illegal militias becoming more
entrenched, especially in Baghdad neighborhoods where they are seen as
providers of security as well as basic social services.
Death squads targeting mainly Iraqi civilians are a growing problem,
heightening the risk of civil war, the report said.
"Death squads and terrorists are locked in mutually reinforcing cycles of
sectarian strife," it said, adding that the Sunni-led insurgency "remains
potent and viable" even as it is overshadowed by the sect-on-sect killing.
Thursday's attacks in Baghdad centered on neighborhoods controlled by Shiite
militias, some of which Sunni Arabs accuse of running death squads.
Defense Ministry spokesman Muhammad Al-Askari said security forces planned
to expand into an area of eastern Baghdad that includes the bombed
neighborhoods in a matter of days. The move is part of "Operation Together
Forward," a security crackdown that targets the capital's most violent and
problematic districts in phases and has seen an extra 12,000 Iraqi and U.S.
troops deployed in the capital.
"We have prepared everything, but we are waiting to mobilize the troops and
prepare the special military units that will implement the raids," he said.
Sadr City, a stronghold of firebrand Shiite cleric Muqtada al-Sadr, would
also be included, al-Askari told The Associated Press.
The area witnessed repeated clashes in the past between U.S. troops and
al-Sadr's Mahdi Army militia. American forces have rarely ventured into the
area recently, and an Aug. 7 overnight aerial raid triggered an outburst of
anger, even from Prime Minister Nouri al-Maliki.
"No neighborhood is off limits," al-Askari told the AP. "There's not a
single neighborhood that's a red line for us. Any area that has terrorist
activity, we will enter _ there will be no stop sign."
He said no special arrangements had been made to deal with a security
operation into the neighborhood. Other areas would include Baghdad Jadida,
Habibiyah, Waziriyah and Palestine Street, which has witnessed a surge in
violence recently.
The expanded security operation would begin in a week to 10 days, he said,
adding that the prime minister would decide on the exact date.
Al-Askari said the first two phases of the operation, which included Sunni
Arab districts, was successful.
"The terrorists will not work in these districts any more, the terrorists
are moving to suburbs of Baghdad, to districts that were not included in the
first and second phases, to worsen the security situation there," he said.
Despite the violence, Iraqi authorities are optimistic about the handover of
security control. The Iraqi Ground Forces Command took over control from the
U.S.-led coalition Friday of the first of 10 Iraqi army divisions, the
U.S.-led command said in a statement.
The 8th Iraqi Army Division, based in Diwaniyah, will now report directly to
Iraqi authorities rather than through the coalition.
Diwaniyah, 130 kilometers (80 miles) south of Baghdad, was the site of a
fierce, 12-hour battle between the 8th Division and Shiite militia earlier
in the week that left more than 20 soldiers and 50 militiamen dead.
Meanwhile, on Friday a bomb detonated on the outskirts of Musayyib, about 60
kilometers (40 miles) south of Baghdad, damaging an oil pipeline and cutting
supplies to a major electricity station.
Police said no one was injured, but electricity authorities in Babil
province warned that the damage would lead to longer power cuts in the
cities of Karbala, Najaf, Hillah and Diwaniyah.
Iraqis have faced severe fuel shortages since Saddam Hussein's 2003 ouster,
and insurgents have frequently targeted pipelines and oil refineries.
In other violence across the country Friday, according to the police:
_Iraqi police found the body of Kamil Shateb, a former intelligence officer
during Saddam Hussein's regime, in Kut, 160 kilometers (100 miles) southeast
of Baghdad, a morgue official said. He had been kidnapped the day before and
shot in the head.
_Gunmen shot and killed a policeman in Numaniyah, a town near Kut, after
breaking into his house Thursday night.
_A policeman was gunned down in a drive-by shooting in Ramadi, 115
kilometers (70 miles) west of Baghdad.