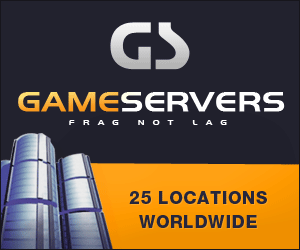 Los Angeles Times
May 23, 2007
The day's toll adds to the pressure on Maliki as he marks a year in office. He warns of an 'open and long' battle.

By Alexandra Zavis, Times Staff Writer
BAGHDAD — A car bomb ripped through a crowded market in a Shiite-dominated neighborhood Tuesday, killing 25 people and injuring 60, in another blow to U.S. and Iraqi efforts to quash sectarian bloodshed in the Iraqi capital.
The victims were among 75 people reported slain, including 33 unidentified victims whose bodies were found in Baghdad, apparent targets of sectarian death squads.
The high toll underscored the challenges facing Prime Minister Nouri Maliki a year after he took office promising to unite Iraqis across ethnic and religious divides, and as pressure mounts in the United States for a speedy exit of American troops.
"Our fight against terror is open and long," Maliki said in an anniversary address broadcast on state television. "No one believes this battle will end today or tomorrow."
Thousands of additional U.S. and Iraqi troops have been deployed in the capital since mid-February in an attempt to clear out militants and provide breathing room for Iraq's leaders to resolve their political divisions.
The start of the crackdown saw a drop in the number of execution-style slayings, which often are blamed on Shiite Muslim militias, after radical cleric Muqtada Sadr ordered his followers off the streets.
But the spectacular bombings that are the signature of Sunni Arab insurgents have persisted, prompting an apparent resurgence of militia activity in some areas of Baghdad, including Amil, the scene of Tuesday's market attack.
Residents said militiamen were once again forcing Sunni residents out of the southwestern neighborhood. Thirteen of the bullet-riddled bodies recovered Tuesday in Baghdad were found there, police said.
Ahmed, a Sunni mechanic afraid to give his last name, was at home when the nearby explosion rocked the neighborhood.
"I went to the roof and saw the huge fire and smoke," he said. "Now gunmen are taking away any strangers showing up in the neighborhood to interrogate them."
Witnesses said the bomber concealed explosives in a truck carrying food items and detonated them when he was stopped at a checkpoint. But police said the bomb was in a parked car.
Amir Sabh rushed to his store to check the damage. He was lucky — just a few windows were smashed. But the blast crumbled at least four buildings nearby and flattened the car in which a friend was driving.
"There was no trace of him," he said. The man's wife was hysterical, searching over and over for any remains around the vehicle, which Sabh said looked like a "crushed can."
"A Dracula horror movie couldn't be scarier," he said.
Elsewhere in Baghdad, four students were killed and 25 people were injured when mortar rounds slammed into a teacher training college in a Sunni neighborhood.
In Baqubah, a strife-torn city 35 miles northeast of the capital, police said a couple and their four children, the youngest a year old, were killed by gunmen in army uniforms at a fake security checkpoint.
Meanwhile, Iraqi legislators missed a deadline to propose constitutional revisions promised to the embittered Sunni minority, which is driving the insurgency against Maliki's Shiite-dominated government and U.S.-led forces.
A multiparty committee had been expected to submit a report Tuesday after six months of deliberations. But members were unable to reach agreement on key issues, including the allocation of revenue among various regions and the future of contested areas such as the oil-rich city of Kirkuk, Sunni lawmaker Rashid Azzawi said. Instead, members decided to refer the issues to their leaders for further discussion, he said.
Action on constitutional reforms is one of the benchmarks U.S. officials have set for continued support.
Times staff writer Saif Hameed in Baghdad and special correspondents in Baghdad and Kirkuk contributed to this report.