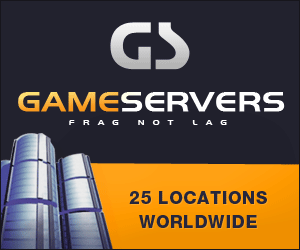 Media: AFP
Byline: Ammar Karim
Date: 14 August 2006
BAGHDAD - Insurgents slaughtered at least 57 people in a bomb and missile
attack on a busy Baghdad neighbourhood, officials said Monday, while Iraq's
embattled government faced the political fallout of the blitz.
As rescuers dragged more bloodied corpses from the rubble left in the
Al-Qubyasi market, Prime Minister Nuri al-Maliki accused Sunni extremists of
seeking to ignite civil war by attacking the largely Shiite district.
"We strongly condemn the series of terrorist attacks which were carried out
by takfiris (hardline Sunni) terrorists on Sunday, which killed dozens of
people," the Shiite premier said, in a statement released by his office.
"The terrorists planned this ugly crime to kill as many innocent victims as
possible and this is evidence of their hatred for Iraq and their attempt to
incite division and sectarian fighting among Iraqi poeple," he warned.
An interior ministry official said insurgents lobbed missiles into the
Zafaraniyah district -- demolishing a four-storey apartment block -- then
targeted rescuers with suicide bombers in a car and on a motorcycle.
He put the toll at 57 dead and more than 150 injured, but said this was
expected to rise further.
The attack marked the worst single loss of life in Iraq since July 1, when a
truck bomb killed 66, and hard-pressed medics reported dozens of seriously
wounded residents arriving in hospital wards from the southeast of the
capital.
The news took the shine off announcements by Maliki and his US allies about
the arrest of several suspected insurgents and the scale of the carnage will
erode the government's authority as it tries to win back control of its
capital.
The carnage began when a Katyusha rocket hit a four-storey building
containing residences and shops, the interior ministry official said.
"One building and one house collapsed completely. Two more buildings were
seriously damaged," a defence official told AFP.
Five minutes later, as bystanders rushed to drag the dead and wounded from
the rubble, a car bomb detonated about 100 metres (yards) away, shattering
shop fronts and scattering wounded people across the street.
A medical official at the scene told AFP that bodies were trapped in the
remains of the buildings.
"There are dozens of bodies in the street. The building just collapsed. It
was four storeys, with homes and shops. Civil defence personnel are trying
to get bodies out of the building. The shops underneath are destroyed," he
said.
Less than an hour later another bomb attack brought down a second building
nearby and -- again after local people gathered at the site -- a suicide
bomber on a motorbike ploughed into the crowd and blew himself up.
Meanwhile, a fifth bomb attack targeted a police patrol on its way to the
scene, wounding three officers, the official said.
Baghdad is in the grip of a dirty war between rival sectarian gangs and
insurgents targeting US-led coalition forces and Maliki's government.
Previous attacks on this scale have been blamed on Sunni rebels -- some of
them supporters of ousted president Saddam Hussein, others Islamist
extremists, all bitterly opposed to the United States and the Shiite prime
minister.
Each new bomb attack -- such as last Thursday's mass slaughter outside a
holy Shiite shrine in the Iraqi city of Najaf which killed 35 people -- has
fed the anger of Iraq's Shiite majority and has inspired revenge attacks.
Shiite death squads have played a leading role in a wave of tit-for-tat
sectarian murders in Baghdad, where the city morgue handles 50 corpses of
gunshot and torture victims every day.
Earlier this month, US generals warned that the sectarian conflict could
lead to all out civil war, which would be a disaster both for Iraq's
fledgling democracy and for US policy three years after Saddam was
overthrown.
The authorities' response to the threat has been Operation Together Forward,
which has put more than 50,000 Iraqi personnel and more than 10,000 US
troops on to the streets to conduct a district-by-district hunt for illegal
weapons.
The US-led coalition announced Monday that it was extending the sweep, which
began last week in southwestern Baghdad, to the flashpoint Shula and
Ameriyah neighbourhoods, mixed areas which have seen many bomb attacks and
murders.