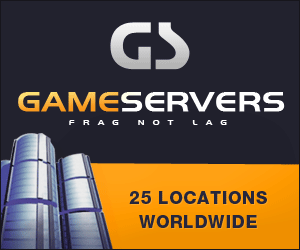 JIM O'CONNELL
Associated Press
An eight-day run that Wisconsin coach Bo Ryan called a "huge week" has the Badgers at their highest ranking ever.
A road win over ranked rival Marquette started the stretch and it ended with Saturday's decisive 89-75 victory over then-No. 2 Pittsburgh. The two wins - along with a midweek victory over Wisconsin-Milwaukee - helped the Badgers (11-1) jump from seventh to No. 4 in The Associated Press poll released Monday.
"We've never had any better week than that," Ryan said Monday. "There's a lot more basketball to play, but it's pretty exciting and I feel good for our guys."
Wisconsin's previous best ranking came on Dec. 4, 1962, when the Badgers were sixth. They dropped to No. 7 the next week and then were out of the polls for 12 years.
"Hopefully that won't happen again," Ryan said.
There's little chance of that the way the Badgers have been playing this season. Their only loss was to Missouri State in the semifinals of the South Padre Island Invitational the day after Thanksgiving. Since then, Wisconsin has won seven straight, including the recent three-game stretch.
Ryan said the last three games have shown him that his team is "able to take something positive and not get too over-inflated and still come back and grind one out. I mean we got a good win on the road, got the grinder on Wednesday and then beat a team like Pitt, a team that's hitting on a lot of cylinders."
UCLA (9-0) remained No. 1 for the fourth straight week. The Bruins, who beat Oakland, Mich., 74-53 in their only game last week, received 68 No. 1 votes and 1,796 points from the 72-member national media panel.
North Carolina and Ohio State both moved up one spot to second and third, respectively, in a week that saw the same teams remain in the Top 25 with very little movement.
The Tar Heels (8-1), who beat North Carolina-Asheville 93-62 in their only game last week, received one first-place vote and 1,710 points.
Ohio State (9-1), which lost to North Carolina earlier in the season before freshman center Greg Oden made his debut after recovering from offseason wrist surgery, won its only game last week, 72-50 over Cincinnati. The Buckeyes got the other three No. 1 votes.
Florida and Duke remained fifth and sixth, then came Pittsburgh, which dropped five spots following the loss to the Badgers, its first of the season.
Wichita State, Alabama and Arizona held on to the last three places in the Top Ten.
Kansas was No. 11 followed by LSU, Texas A&M, Connecticut, Oklahoma State, Butler, Washington, Memphis, Marquette and Notre Dame.
The last five teams were Oregon, Gonzaga, Air Force, Syracuse and Nevada.
Ryan said he doesn't have to talk to his team about the high ranking.
"We don't have to when you have 40-some thousand students on campus. It's pretty exciting so when the players go to classes they'll hear it a lot," he said. "Now we'll have a target on our backs like Pitt did. There is something to be said about the rankings because as much as people try to play them down, they are still a positive factor in bringing attention to your school and the nation has a chance to see what a guy like Alando Tucker is all about."
Tucker, the preseason Big Ten player of the year, had 32 points and 10 rebounds against Pittsburgh, bettering the season-high 28 he had against Marquette.
"He's got the personality of a competitor," Ryan said of the 6-foot-6 senior forward. "He's an even-keeled individual with talent, needless to say. He is our leader and our hardest worker."
Gonzaga (9-3), which lost 96-83 at Georgia on Saturday, had the week's biggest drop, falling from 16th to No. 22.
Arizona moved into seventh place on the list of all-time appearances in the Top Ten. The Wildcats' three weeks there this season gave them 222, one more than Illinois. Kentucky is No. 1 on the list with 582 Top Ten appearances, 48 more than second-place North Carolina.
There are five games this week involving ranked teams. On Wednesday, Memphis is at Arizona and LSU is at Washington. On Thursday, Duke meets Gonzaga at Madison Square Garden and Pittsburgh plays Oklahoma State at Oklahoma City. On Saturday, Ohio State is at Florida.