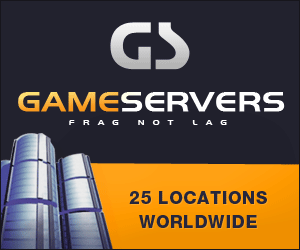 Colorado Springs Gazette
April 16, 2007
Military Update

By Tom Philpott
Thousands of disabled military retirees due back pay under one of the military's two "concurrent receipt" programs — CRSC and CRDP – will wait longer than they expected to be paid in full, say senior officials.
The Defense Finance and Accounting Service (DFAS) had hoped by Sept. 30 this year to complete screening of pay records for 133,000 disabled career retirees who likely have been underpaid at least a few months after becoming eligible for Combat-Related Special Compensation (CRSC) or Concurrent Retirement and Disability Pay (CRDP).
But calculating the catch-up pay has been tougher than officials expected when they set a one-year deadline for completing the VA Retro Award program last fall, said Pat Shine, DFAS' deputy director for operations.
"It's going to be a stretch for us to get this thing completed by the end of September, as we originally programmed," Shine said in a phone interview from his Indianapolis office. "We might have to go five or six weeks beyond that in order to get the original 133,000 done."
As of April 1, the Department of Veterans Affairs had made $76.1 million in retro payments to 40,145 military retirees, an average of $1,900 apiece. DFAS too is making its own back payments in addition to screening retiree pay files for the VA. So far, DFAS has paid $19 million to 10,500 retirees, most of whom were due back pay from both DFAS and the VA.
Another 22,000 disabled retiree pay records reviewed so far found no back payments due.
Shine said DFAS met its first goal to have half of 133,000 targeted files reviewed by the end of March. But still ahead is review of the most complex cases. Half of the remaining files are CRSC recipients, the first combat-related cases to be reviewed. On average their retro awards likely will be triple the size of those made so far exclusively to CRDP recipients.
Other complex cases to come will involve retirees who have died since qualifying for concurrent receipt; CRSC and CRDP recipients who are dividing their retired pay with exspouses; Chapter 61 retirees who get disability compensation from their service rather than from the VA; and retirees with government debts that likely will impact retro-pay awards.
Besides these cases, Shine said, more retirees each month become eligible for CRDP or CRSC. Of these, about 1,200 a month aren't paid in full because old pay processes continue to cause underpayments. These back payment obligations won't be met, Shine suggested, until all of the original 133,000 files are reviewed and paid, perhaps by mid-November.
Most of the retro payments are for VA compensation withheld from retirees because VA and DoD haven't been able to adjust computer-based pay processes to begin concurrent receipt, of both military retired pay and disability compensation, as soon as retirees become eligible.
Starting in 2003, Congress began to lift the century-old ban on concurrent receipt for certain retirees. First, it was combat-related disabilities and later, conditions rated at least 50 percent disabling under a phase-in plan. As the dual payments begin, however, many retirees, particularly those with recent disability-rating adjustments, are temporarily underpaid.
Several factors have slowed the retro-pay program. One is that most repayment calculations still have to be done manually rather than by computer. A revised computer program to automate most of the necessary pay calculations won't be installed and tested by DFAS until next April.
Another factor was human error. DFAS recently sent to VA a mislabeled file with names of 1,400 retirees who already had been sent retro payments.
The error resulted in double back payments. VA had to notify affected retirees and arrange to recoup the money. Then, VA and DFAS had to set up a new review process to protect against such errors in the future.