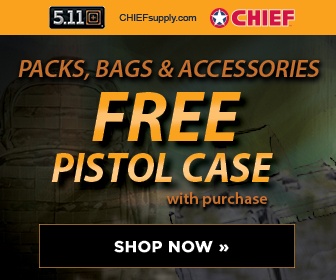 Federal Times
March 3, 2008
Pg. 9
By Stephen Losey
The Defense Department is developing a new automated system to take some of the headaches out of its hiring process for both job applicants and hiring managers. But it may not be finished for another seven years.
The Enterprise Staffing Solution (ESS) will let job candidates submit one resume that can be accessed by all Defense Department hiring managers. It will replace a program called Resumix, which requires applicants to submit resumes multiple times if they want to apply for jobs at different Defense agencies and offices.
The new system will be integrated with USAJOBS.gov, which lists vacancies governmentwide, and will allow job seekers to check online on the status of their applications.
"Our hiring cycles are way too long, and we lose people because" they don't know where they stand, Scott Wortman, plans and programs chief for the Civilian Personnel Management Service, said at a Feb. 26 conference in Arlington, Va.
Hiring managers will be able to rate and rank prospective employees on the system. And they will be able to organize information on positions that need to be filled, interviews and candidates' referrals, said Charles Huerta, the Air Force's deputy director of personnel services.
Newly hired employees also will benefit. Today, new employees must fill out dozens of paper forms with personal, financial and other information -- and much of that data is asked for multiple times. The new system will ask for each piece of data only once, and will automatically populate the required forms with that information, said Rhonda Diaz, director of human resources business, information and technology solutions for Defense's Civilian Personnel Management Service. CPMS develops human resource management solutions for Defense's civilian work force.
Between 60,000 and 100,000 employees from across Defense will pilot an initial version of the program by the end of the fiscal year, Diaz said. Defense plans to award task orders for the automated portions of ESS in the coming months.
Hiring and other staffing tools will be implemented first as part of the pilot program to begin later this year. So-called "entry-on-duty" functions that help newly hired employees will eventually follow, as will efforts to standardize hiring processes across Defense. Huerta would not estimate the system's cost. ESS is expected to be finished in five to seven years.
The new system will free up human resources staff to spend more time figuring out where Defense's skills gaps and staffing problems are and how to fix them, said Jean Mercer, the Navy's HR systems and business transformation director. "We want consultants, not mechanics," Mercer said.
Defense officials started examining the department's hiring processes in 2006 as part of a series of Lean Six Sigma studies. Lean Six Sigma is a method of streamlining and improving quality in the way something is done or made. Officials found there were nine different hiring systems, each containing redundant steps. Defense hopes to cut the 32 steps in its hiring process down to about nine by 2013.
Personnel system updates
Diaz's office is also working on simplifying the portions of the Defense Civilian Personnel Data System (DCPDS) -- which manages information on payroll, performance management, benefits, professional development and retirement for more than 800,000 civilian employees and retirees -- that all employees can access.
By the end of April, Diaz said, employees will be able to access DCPDS with their Common Access Card and won't have to worry about remembering passwords and login names. Using the card to access the system is intended to simplify the login process and reduce the theft of passwords and personal information.
Diaz's office also plans by August to redesign the performance apprajsal portions of DCPDS to make them more user-friendly. Diaz said redesign will be important as Defense expands its National Security Personnel System, which requires managers to carefully assess the performance of their employees and link pay raises to that performance.
DCPDS will soon start tracking which departing employees have foreign language skills and would be willing to return to Defense Department service in the event of a national emergency, Diaz said.