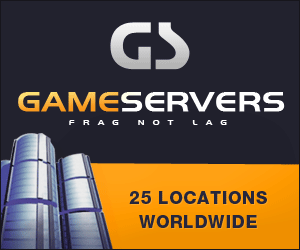 Defense News
January 21, 2008
Pg. 8
By Gregor Ferguson
Sydney — Australian Prime Minister Kevin Rudd has committed to a long-term military presence in Afghanistan, but he wants greater political and military coordination among the eight NATO member nations operating there to defeat the Taliban.
Rudd, in a lightning pre-Christmas visit, was one of three coalition heads of government to reassure Afghan President Hamid Karzai that Australia will stay the course. President Nicolas Sarkozy of France and Italian Prime Minister Romano Prodi visited Kabul at the same time to deliver the same assurances.
Rudd also visited the 515-strong Australian Overwatch Battle Group in southern Iraq and told them they will be withdrawn by midyear. But another 1,000 Australian troops, ships and patrol aircraft serving in Baghdad, Kuwait and the Arabian Gulf will remain to train Iraqi forces, provide security in Baghdad, conduct airborne and maritime surveillance of southern Iraq and the gulf, and protect Iraq's offshore oil fields.
A spokesman for Australian Defense Minister Joel Fitzgibbon declined Jan. 15 to discuss reports that he would attend a meeting in Canada later this month of defense ministers of the eight NATO nations with forces in Afghanistan. The ministers will discuss a review of NATO's strategy in Afghanistan, which will be presented for formal endorsement during a NATO meeting in Bucharest, Romania, in April.
On his return to Australia, Fitzgibbon reaffirmed his country's commitment to its mission in Afghanistan's Uruzgan province, despite the news that the Netherlands will withdraw its 1,600-strong force from the area in 2010. The force includes Apache attack helicopters and self-propelled artillery, which have played an important role supporting coalition operations and protecting Australian troops.
But Fitzgibbon said the Australian Defence Force would be unable to take a more prominent leadership role in Afghanistan because it is already thinly stretched and because NATO's current strategy isn't delivering results.
"We just can't be playing a lead role in Afghanistan, particularly when we are already so overstretched and there are so many potential contingencies in our own backyard where we will need to play a lead role," he told The Australian newspaper Dec. 28. "If we can demonstrate that we have a strategy and things are going well in Afghanistan, sometime in the near future, then the Netherlands parliament might take a different view and stick around [after 2010]. Alternatively, it will be easier to get alternative participants."
Dutch and Australian troops have worked well together, said Ross Babbage of the Kokoda Foundation think tank, Canberra. The practical problem on the ground is that other European nations aren't operating as effectively against the Taliban as U.S., British, Canadian and Australian forces, he said, all of whom, except the Australians, have sustained heavy casualties.
Defense analyst Alan Dupont of the University of Sydney's Centre for International Security Studies, said the NATO players in Afghanistan know their current strategy isn't coherent and effective. "We need to change things or we're heading for defeat," he said
At the purely military level, each country with a force in Afghanistan is working under different rules of engagement. Like Babbage, Dupont believes many of the European NATO contingents have significant political constraints on effective combat operations. These differences are caused and compounded by the different aims and domestic political issues driving each government.
Moreover, nobody can agree on a common political strategy beyond the obvious so-called "motherhood statements," Dupont said.
For example, how should the Afghan government and its Western allies deal with farmers producing the opium poppies that underpin the global narcotics trade? How can poppy-growers be weaned off their dependence on poppy production and onto other cash crops? What is the plan for transforming Afghanistan's economy from near-subsistence level into that of a modern state?
The military problems are most pressing, Dupont said, and "NATO governments must make the case to their own electorates that this [Afghanistan] is a cause worth fighting and dying for. It's in Europe's interests as well as that of the broader Western world."
Some key European NATO members haven't been prepared to take the political risks necessary to address the challenges in Afghanistan, Dupont said, pointing out that the United Kingdom's willingness to do so highlights what he termed "a degree of hypocrisy and lack of political courage among some NATO members."