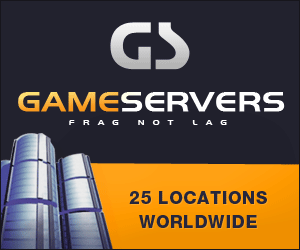 New York Times on the Web
February 23, 2008
CANBERRA (Reuters) - Australia and the United States reaffirmed their strong alliance on Saturday, saying their security and defense partnership would not change with the election of Canberra's new government and plans for a partial withdrawal from Iraq.
The foreign and defense ministers of both countries sought to play down differences over Iraq, while on Afghanistan both sides struck the same chord, calling on Europe to dedicate more resources to the fight.
Australia also appeared ready to act as a bridge between Beijing and Washington, as Canberra's foreign minister urged both sides to have a more open dialogue and called on China for more transparency in its activities.
"The alliance between Australia and the United States is fundamental to Australia's defense, security and strategic arrangements," Foreign Minister Stephen Smith told reporters after the annual Australia-United States ministerial consultations.
"The alliance relationship transcends a Labor or Liberal government here, or a Democrat or Republican administration in the United States," he said.
U.S. Defense Secretary Robert Gates and Deputy Secretary of State John Negroponte are the highest ranking Bush administration officials to visit since Prime Minister Kevin Rudd's centre-left Labor Party won power. U.S. officials had looked for Australia to renew its commitment to their alliance during Saturday's session.
They also sought to press Australia for an assessment of China's growing strategic and economic role in the region. Some officials have said they hoped Rudd, a former diplomat with China expertise, would act as a bridge between China and the West.
But other officials and some security experts questioned what impact China's growing economic links to Australia might have on Canberra's commitment to partnership with Washington. China is on the verge of replacing Japan as Australia's top trading partner, due to China's demand for Australia's mineral resources.
Smith, however, said the United States and Japan remained Australia's key strategic allies.
"We can have a very good economic relationship with China which doesn't impact on the United States," he said.
Combat roles
The Rudd government has already broken with the Bush administration on Iraq, promising to pull 550 of its 1,500 troops out. The remaining force will begin to transition to non-combat roles to help build Iraqi capabilities, Smith said.
He said Australia would also look to increase its non-military support to Afghanistan to help build schools and roads and improve Afghanistan's police and judiciary.
But Australia had no plans to increase its force of about 1,000 troops in Afghanistan, including engineers and special forces commandos who are fighting in one of the more restive areas of that war zone.
"We are currently giving consideration to the capacity building and development assistance in relation to Iraq and Afghanistan," he said.
The ministers also discussed missile defense and the possibility of joint defense system with the United States, something considered by the previous John Howard government. defense Minister Joel Fitzgibbon would not offer details of those discussions.
But he said Australia had noted America's successful shoot-down of a defunct U.S. spy satellite last week, a mission seen by the Pentagon as proving the capability of its limited missile defense system.
"I can say to our American friends and in particular to Secretary Gates that we watched their activity in terms of bringing down the satellite with great interest," Fitzgibbon said.
"Bob, nice shot," he told to Gates.
--Additional reporting by James Grubel