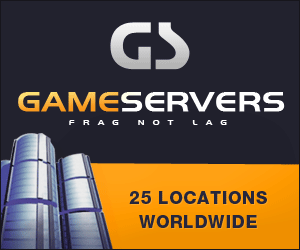 Washington Examiner
May 4, 2007
By William C. Flook, The Examiner
Fairfax County - Northern Virginia's Audubon Society says a recent Army study "understates and misrepresents" the environmental harm of moving thousands of new jobs to Fort Belvoir.
The criticism is aimed at the Army's draft environmental impact statement that mapped how bringing 22,000 new jobs to Belvoir would affect air, water, wildlife, traffic and other factors on the base and surrounding area. The move is part of Base Realignment and Closure, a federally mandated reorganization of military installations across the country.
"They really underestimate and sugarcoat the impacts of bringing another Pentagon to Northern Virginia," said Audubon Society of Northern Virginia Vice President Glenda Booth, referring to the similar number of personnel who work at the Department of Defense headquarters.
The Army, according to the group, inaccurately calls potential air and water problems "minor." The environmental impact statement, for example, says BRAC relocations across the region would reduce total traffic and would create "an ongoing net benefit to the region's air quality." Locally, the statement predicts "minor adverse impacts."
"What they're saying is we're dispersing these jobs over a much larger region, and therefore the air quality will not be seriously harmed," Booth said. "But they didn't look at what it will do to the air quality in Springfield or Mount Vernon by bringing these cars into the area. It's a real rosy scenario."
The Audubon Society blasts the Army for downplaying the harm to streams, while at the same time indicating that development would bring a 10 percent increase in runoff.
About 18,000 of the jobs are slated to move to the base's Engineer Proving Ground, a former explosives testing site that in recent decades has become one of the largest cuts of natural land in Fairfax County.
But the environmental statement, when studying BRAC's impact birds, relies on eight-year-old Audubon Society data from near, not on, the proving ground, Booth said.
The group's criticisms add to a growing body of grievances with the Army's assessment of how BRAC would affect southeast Fairfax County. County staff recently issued a similar set of comments.
Both critiques were prepared as part of the Army's public comment period.
Belvoir spokesman Don Carr called the Audubon Society's comments "especially important in helping ensure Fort Belvoir maintains its overall sound record of environmental stewardship."