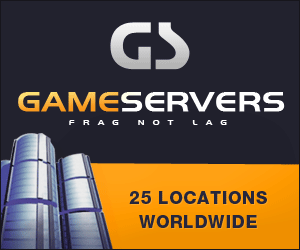 Media: The Associated Press
Byline: By HAMZA HENDAWI
Date: 23 October 2006
Body:
BAGHDAD, Iraq_Militants targeted police recruits and shoppers rounding up
last-minute sweets and delicacies Sunday for a feast to mark the end of the
Ramadan holy month, the highlight of the Muslim year. At least 44 Iraqis
were reported killed across the country.
The U.S. military announced the deaths of a Marine and four soldiers,
raising to 83 the number of American servicemembers killed in October _ the
highest monthly toll this year. The pace of U.S. deaths could make October
the deadliest month in two years.
Three soldiers were killed Sunday, two by small arms fire west of the
capital and one by a roadside bomb in eastern Baghdad, the military said. On
Saturday, a Marine was killed during combat in restive Anbar province and
another soldier died in fighting in Salahuddin province.
"There will be no holiday in Iraq," said Abu Marwa, a 46-year-old Sunni
Muslim father of three who owns a mobile phone shop in the capital. "Anyone
who says otherwise is a liar."
In Sunday's bloodiest attack, gunmen in five sedans ambushed a convoy of
buses carrying police recruits near the city of Baqouba 35 miles northeast
of Baghdad, killing at least 15 and wounding 25 others, said provincial
police chief Maj. Gen. Ghassan al-Bawi. The recruits were returning home
after an induction ceremony at a police base south of Baqouba.
A series of bombs also ripped through a Baghdad market and bakery packed
with holiday shoppers, killing at least nine people and injuring dozens,
police said. The attack came a day after a massive bicycle-bomb and mortar
attack on an outdoor market killed 19 and wounded scores in Mahmoudiyah,
just south of the capital.
The Iraqi Islamic Party issued a statement blaming Shiite militiamen for the
attack in Mahmoudiyah, 20 miles south of Baghdad. The Sunni organization
claimed Shiite militiamen had killed 1,000 residents in the town since the
start of the year.
The Bush administration has been wrestling to find new tactics to contain
the bloodshed ahead of the U.S. midterm elections as lawmakers from both
parties expressed wavering confidence in Iraqi Prime Minister Nouri
al-Maliki's ability to come to grips with the rising bloodshed.
Sen. Richard Lugar, R-Ind., chairman of the Senate Foreign Relations
Committee, said Sunday that pressuring al-Maliki may not work because he
does not have much clout.
"We keep saying, 'Go to your Shiites and get them straightened out, or the
Sunnis, or divide the oil.' And al-Maliki is saying, 'There isn't any group
here that wants to talk about those things,'" Lugar said.
Bush stood firm in his support for al-Maliki, saying he "has got what it
takes to lead a unity government." But the president noted the urgency the
new government faces to stop the killing.
"I'm patient. I'm not patient forever, and I'm not patient with dawdling,"
Bush said. "But I recognize the degree of difficulty of the task, and
therefore, say to the American people, we won't cut and run."
The outcome of a White House meeting Saturday among Bush and his top
security and military officials could become clearer early next week when
Zalmay Khalilzad, the U.S. ambassador to Iraq, and Gen. George Casey, the
top U.S. commander in Iraq, are scheduled to conduct an unusual joint news
conference in Baghdad.
The Bush administration took issue with a report in The New York Times on
Sunday that said Casey and Khalilzad were working on a plan that would
outline milestones for disarming militias and meeting other political and
economic goals.
The report said the blueprint, to be presented to al-Maliki by the end of
this year, would not threaten Iraq with a withdrawal of U.S. troops. The
White House said the article was not accurate, and the administration was
constantly developing new tactics to help the Iraqi government sustain and
defend itself and govern.
Also Sunday, U.S. State Department official Alberto Fernandez apologized for
saying U.S. policy in Iraq displayed "arrogance" and "stupidity" in an
interview broadcast by Arab satellite channel Al-Jazeera.
"Upon reading the transcript of my appearance on Al-Jazeera, I realized that
I seriously misspoke by using the phrase 'there has been arrogance and
stupidity' by the U.S. in Iraq," said Fernandez, director of public
diplomacy in State's Bureau of Near Eastern Affairs. "This represents
neither my views nor those of the State Department," Fernandez added in a
statement. "I apologize."
Fernandez spoke in fluent Arabic in the interview, which Al-Jazeera said was
taped in Washington on Friday. His remarks were translated into English by
The Associated Press.
In all Sunday, at least 44 Iraqis were killed or their bodies were founded
dumped along roads or in the Tigris River. While the number was not high by
the grim standards of the more than 3 1/2-year war, the timing and targets
revealed a brutal disregard for the sanctity and meaning of the Eid al-Fitr
holiday, which is to Muslims what Christmas is to Christians.
After fasting from dawn to dusk for a month to become closer to God, the
holiday is a time when families and friends gather for sumptuous meals and
children are given new clothes and toys. Muslims also traditionally visit
the graves of loved ones.
"I don't think my family will go out and visit relatives this holiday," said
Hasnah Kadhim, a 54-year-old Shiite homemaker and mother of four. "There are
too many explosions."
Symbolic, perhaps, of Iraq's deepening sectarian split, only Sunnis are
celebrating the start of the Eid holiday on Monday. The country's majority
Shiites begin the three-day festival Tuesday or Wednesday, depending on
which senior cleric they follow.
"Things are getting worse every day in Baghdad," said Abu Marwa, the Baghdad
storekeeper. "So, it's logical that today will be better than tomorrow.
That's why I have no plans for the holiday."
Sunday's killings raised to at least 950 the number of Iraqis who have died
in war-related violence this month, an average of more than 40 a day. The
toll is on course to make October the deadliest month for Iraqis since April
2005, when the AP began tracking the deaths.
Until this month, the daily average had been about 27. The AP count includes
civilians, government officials and police and security forces, and is
considered a minimum based on AP reporting. The actual number is likely
higher, as many killings go unreported.
The United Nations has said at least 100 Iraqis are now killed daily.