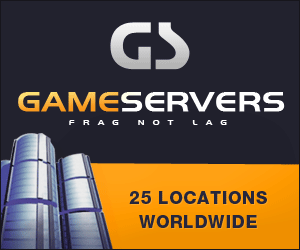 Attack kills two Iraqis in area of Baghdad where a Saddam trial lawyer was
kidnapped and slain
By THOMAS WAGNER - Associated Press Writer
BAGHDAD, Iraq - (AP) A suicide car bomber killed two Iraqis and
wounded five on Monday in an attack on a police patrol in an area of Baghdad
where insurgents had kidnapped and murdered a defense lawyer in Saddam
Hussein's trial last week, police said.
The bomb exploded at 6:30 a.m. in the northeastern neighborhood of
Shaab, killing two policemen and wounding three policemen and two civilians,
said police Lt. Malik Sultan.
In Kirkuk, 290 kilometers (180 miles) north of Baghdad, a roadside
bomb exploded at 8:30 a.m. near a car carrying Ibrahim Zangana, a senior
member of Iraq's Kurdish Democratic Party, seriously wounding him, killing
one of his bodyguards and injuring another one, said Brig. Gen. Sarhat
Qadir, the commander of Kirkuk's police force.
On Sunday, more than 20 Iraqis died in a swell of violence in Iraq,
including a bomb that killed a police colonel and four children. The toll
among American service members in the Iraq war also was approaching 2,000
dead.
But the U.S. military said it has hampered insurgents' ability to
unleash more devastating suicide bombings with a series of offensives in
western towns that disrupted militant operations. "We have interrupted the
flow of the suicide missions into the large urban areas. Certainly, we have
had success denying free movement of car bombs into Baghdad," Brig. Gen.
Donald Alston told reporters in the capital.
"It is also a function of Iraqi citizens who have come forward and
with their support we have found car bomb factories. We have found a series
of large weapon caches," he said.
Last Thursday, 10 gunmen wearing police and military uniforms
kidnapped Sunni Arab Saadoun Sughaiyer al-Janabi, one of the defense lawyers
in the trial of ousted dictator Saddam Hussein and seven former officials
from his Sunni-dominated regime.
Al-Janabi, the lawyer for Awad Hamed al-Bandar, the former head of
Saddam's Revolutionary Court, was taken from his office in the Shaab area,
and hours later his tortured and bullet-ridden body was found on a sidewalk
by the Fardous Mosque in the nearby Ur neighborhood.
The 12 remaining Saddam trial defense lawyers have since rejected an
offer from the Interior Ministry for better security, demanding protection
from American officials instead.
Also Sunday, investigative judges took testimony from the first
witness in the Saddam mass murder trial regarding the 1982 massacre of 148
Shiites in the town of Dujail.
The judges went to a military hospital to take the deposition from
Wadah Ismail al-Sheik, a cancer patient who was director of the
investigation department at Saddam's feared Mukhabarat intelligence agency
at the time of the Dujail massacre. Al-Sheik is too sick to appear in court,
and officials did not want to wait until the trial resumes Nov. 28 to get
his testimony.
In another development, the U.S. military on Sunday confirmed that
four American contract workers were killed and two wounded in Iraq last
month when their convoy got lost.
The attack occurred on Sept. 20 when the convoy, which included U.S.
military guards riding in Humvees, made a wrong turn into the mostly Sunni
Arab town of Duluiyah, 45 miles (70 kilometers) north of Baghdad.
Insurgents opened fire with rifles and rocket-propelled grenades,
Maj. Richard Goldenberg, a spokesman for Task Force Liberty in north-central
Iraq, told The Associated Press.
Alerted of the attack, a quick reaction team went to the scene,
finding all four Americans still in their vehicles with bullet wounds, one
of them burned from a fire in the vehicle. One was still alive but died
later of his wounds, the military said. Two others were wounded and survived
the attack.
Three of the dead worked for Houston-based Halliburton Co.'s KBR
subsidiary, the biggest U.S. military contractor in Iraq. It was not clear
who the fourth slain American worked for.