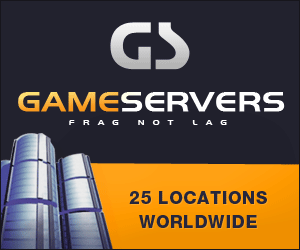 Washington Post
April 6, 2008
Pg. 20
By Ernesto Londono, Washington Post Foreign Service
BAGHDAD, April 5 -- An Assyrian Orthodox priest was fatally shot Saturday in an upscale neighborhood of the capital, the second such killing in Iraq in recent weeks.
Youssef Adel, 40, was gunned down as he was leaving his home in Karrada, considered one of Baghdad's safest neighborhoods, according to a police spokesman and a priest with knowledge of the incident.
The killing came about three weeks after Paulos Faraj Rahho, archbishop of Mosul's Chaldean community, was found dead in that city after being abducted.
A priest in Baghdad said that many clergymen have been threatened but that it was unclear who is behind the attacks.
"The situation is catastrophic for Christians," said the priest, who spoke on condition of anonymity because he fears for his safety. "In Baghdad, it's the first time a priest has been killed."
Earlier Saturday, a bomb exploded in a bus in Baghdad, killing three people and injuring several others, said Col. Sami Hassan, an Interior Ministry spokesman. The bus was transporting residents of the Sadr City district to central Baghdad for work.
Also Saturday, the U.S. military announced that it had filed assault charges against a civilian contractor accused of stabbing a colleague in Iraq. The charges against Alaa "Alex" Mohammad Ali marked the first time a civilian has been charged under military law since a change in the law in 2006 made it possible to prosecute certain civilians in military courts.
The military said Ali has been held at Camp Victory, a base in Iraq, since Feb. 29. The military equivalent of a preliminary hearing is scheduled for Thursday. Ali, a Canadian of Iraqi origin, worked as a military interpreter.
Also Saturday, news that the U.S. State Department had renewed the contract of Blackwater Worldwide for a year began reaching Iraqis in the capital. The North Carolina company, which provides security services to American diplomats in Iraq, has come under scrutiny for incidents in which its guards have been accused of using excessive force.
Iraqi officials had threatened to expel the company after Blackwater guards fatally shot 17 Iraqis last September. Blackwater guards killed three Iraqis employed by the state-funded Iraqi Media Network in February 2007. The company has said its employees were responding to threats in both incidents.
Muhammed Adil, an Iraqi policeman who worked with the men killed at the network, said he was angered by the contract renewal.
"We wish they would not stay here one more moment," he said. "They are not welcome here."
Special correspondent Naseer Nouri in Baghdad contributed to this report.